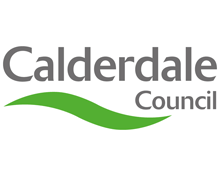 Calderdale Council, like others, is facing the biggest challenges in its history due to COVID-19, and the impact will be felt for years to come. In response, the Council is reviewing the way many services are delivered to address financial challenges and meet changing needs.
The Council has been required to find savings of more than £114 million over the past ten years, and already faced significant financial challenges before the pandemic, but these have become greatly increased as a result of COVID-19.
On Monday 9 November, Cabinet Members will discuss the second phase of Future Council report.  The first phase, which was discussed in early October, focussed on the transformation of a number of the services received by most if not all of the borough's residents.
The second phase builds of this report and focuses on future delivery of further services provided by the Council, including markets, the theatre service, visitor services, public toilets and other individual services. It also includes further detail around phase one proposals for library and waste services and services which have had to be enhanced such as enforcement and the gathering place.
Both phases outline the lessons learnt so far from the pandemic and seek to ensure that services are fit for purpose in a post-pandemic environment. A range of options will be considered, looking for ways to address the significant funding gap and achieve a more sustainable financial position for the Future Council.
Working more closely with community organisations, Parish Councils and other interested parties who express an interest in helping to provide services differently, will be increasingly important and steps are being taken to streamline and support this process.
The Leader of Calderdale Council, Cllr Tim Swift, said:
"Councils across the country are facing intense pressure as a result of COVID-19 and its wide-reaching consequences.  The situation is no different in Calderdale and the impact of the virus has been felt by every council service.

"The series of Future Council reports focus on services right across the Council and consider opportunities to amend service delivery to meet changing needs and address financial challenges.

"Unfortunately we will feel the impact of COVID for years to come. As a Council, we were already facing budget pressures before this crisis, so we're now being forced to make incredibly tough decisions.

"Our priority will always be the people of Calderdale and whilst it will be unsustainable for all services to return to pre-COVID levels of delivery, we'll continue to do all we can to protect services and support the most vulnerable people in the borough."
The proposals in the Future Council report include decisions which are required now on the future of some services which it has not been possible to provide during the pandemic, and others where further information is required before decisions are made at Budget Council next year. In addition, appropriate consultation, including any affected staff, will be undertaken before implementing any permanent changes. We also want to hear from community organisations which might be interested in taking on some of the buildings or services provided by the Council.
The Future Council report will be discussed at the meeting of Calderdale Council's Cabinet which will be held virtually on Monday 9 November 2020. The meeting will be live streamed through the Council's YouTube channel from 6pm.