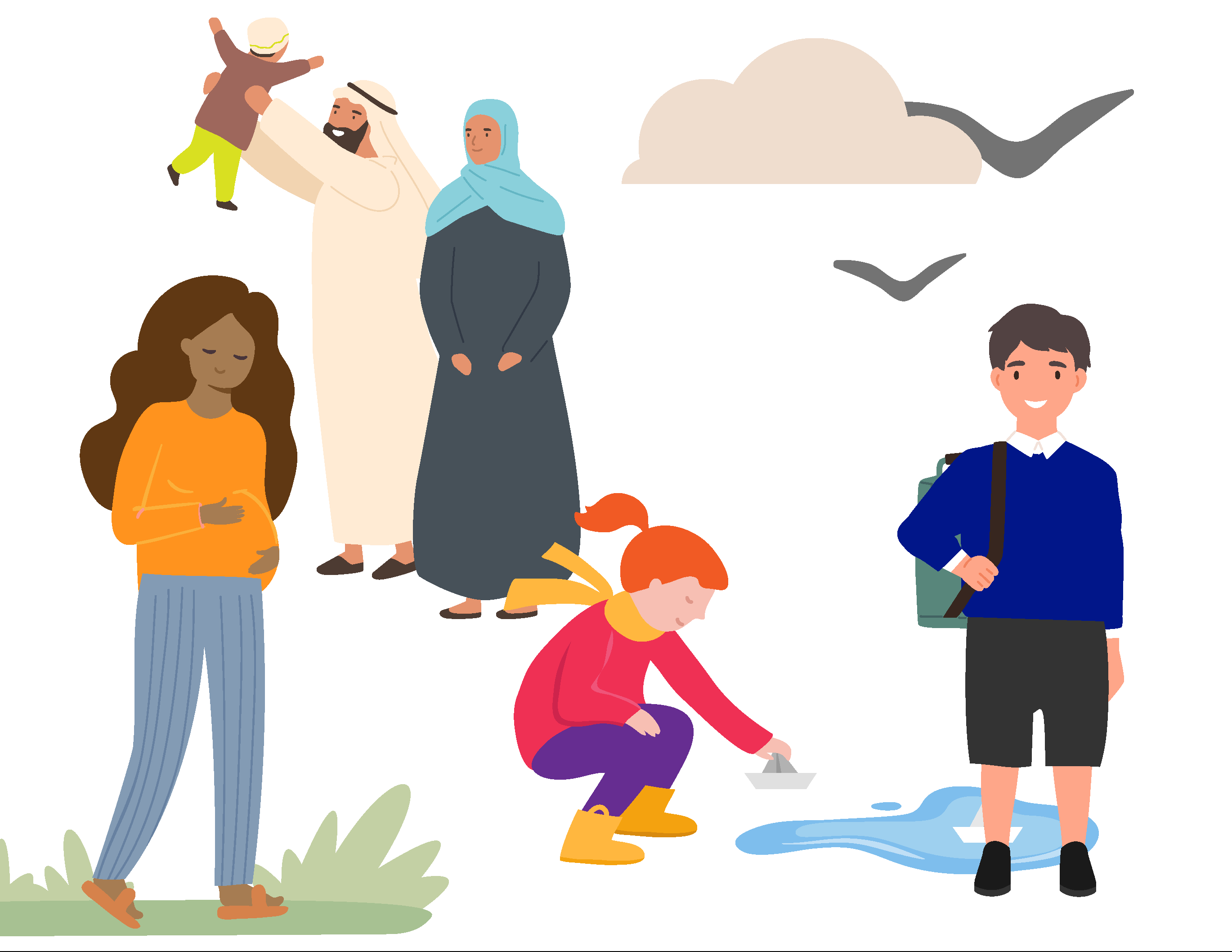 A new network of family hubs has been given the go ahead in Calderdale, providing local families with information and advice on a wide range of issues.
Calderdale Council is set to receive over £3million across a three-year period from the Department for Education's Family Hubs and Start for Life Programme. The funding will be used to invest in the creation of a network of family hubs, which will transform the way the services for families are delivered across the borough.
Following further approvals by the Council's Cabinet, the funding can now start to be used to develop the programme, which will better join up children's services locally. The one-stop hubs of support, called family hubs, will improve the connections between families, professionals, services, and providers.
The hubs would include and build upon the existing network of children's centres around the borough, including and expanding on the current offer.
To ensure the hubs reflect the needs of communities, they're being developed with the involvement of local people and an initial workshop event is being held in Halifax on Wednesday 8 March from 1pm-3pm.
Parents, grandparents or carers of children and young people are invited to the event at Orange Box Young People's Centre on Blackledge in Halifax, to help shape the brand and design of the hubs. To find out more, visit https://www.eventbrite.com/e/help-shape-family-hubs-in-calderdale-tickets-557656544737(external link)
This will be the first in a series of engagement activities, including online and face to face options across a range of times to reach as many people as possible. Feedback is also being sought through the Council's existing engagement forums.
Feedback and ideas from these events will support the development of physical hubs, which will provide clear information and advice and support on issues that matter to local families.
The voices of parents and carers will also influence the continuous improvement of the offer, with strong collaboration between families and professionals throughout the programme.
Support will also be available to families virtually through a digital platform that will bring together information, advice and guidance across the partnership into one place.
Calderdale Council's Cabinet Member for Towns, Engagement and Public Health, Cllr Sarah Courtney, said:
"This significant investment in children's services will ensure that families get the help they need at an early stage, supporting our ambitions for all children to be ready for school, to support young people throughout their school journey and ensure that they leave education with hope and aspiration for the future. 

"The Family Hubs programme will build on our extensive offer to families across the borough, including our existing children's centres, providing a joined up, accessible, welcoming service for children and their families, from birth to older teenagers." 
Calderdale Council's Cabinet Member for Children and Young People's Services, Cllr Adam Wilkinson, said:
"The family hubs are being developed with Calderdale families at their heart. Their purpose is to support all children and young people, their parents and their carers, so it's so important they're developed as part of a partnership.

"The upcoming workshop event is an opportunity for us to receive valuable input from local families to ensure that the hubs meet the needs of the people who will be using them."
For more information about the family hubs workshop event or further engagement sessions, please email family.hubs@calderdale.gov.uk with your contact details.
ENDS