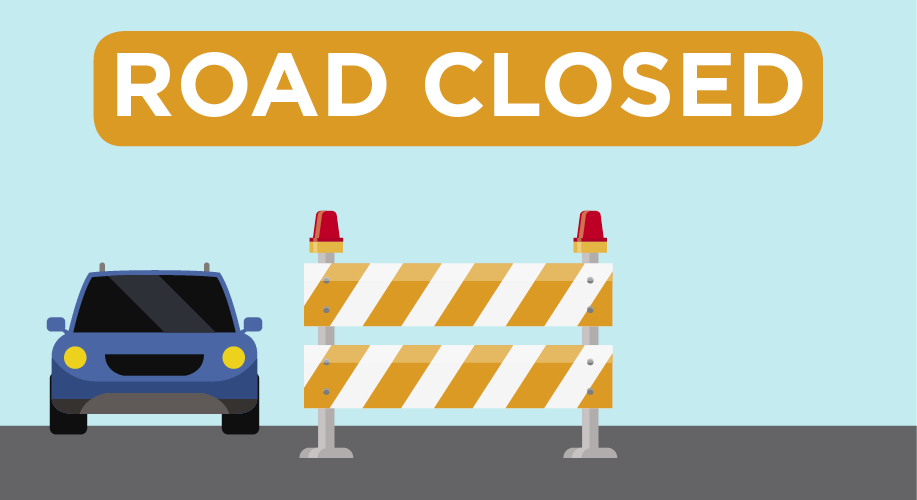 Road closures as part of work to improve the safety of the A6033 from Hebden Bridge to Oxenhope will continue throughout September 2020. However, the road will be open on Bank Holiday Monday (31 August).
This comprehensive road safety scheme began on Monday 13 July 2020 and is scheduled to run until late November. Originally, it had been hoped that after the first six weeks it would be possible to carry out the remaining work under traffic signal control, however progress has been delayed by a combination of poor weather and the discovery of a collapsed culvert.  A further review will now take place in mid-September with every effort being made to complete this initial phase of the work as quickly as possible.
Until the signals are introduced, the road will remain fully closed from Monday to Friday, between Hebden Bridge and Oxenhope with local access only between Hebden Bridge and Pecket Well.  However, the road will continue to be open at weekends (and Bank Holiday Monday).
This is to ensure that the work can be delivered without any unnecessary risk to the workforce.
Calderdale Council's Cabinet Member for Regeneration and Strategy, Cllr Jane Scullion, said:
"We know this road closure is inconvenient for those who regularly use this route, especially as the diversion is lengthy. We considered a number of options to limit this disruption, but due to the narrow width of the road our only safe option was for it to be closed to traffic whilst some of the works are taking place.

"We're working hard to complete this phase of work as soon as possible and allow traffic signals to be used instead, but unfortunately factors beyond our control have delayed progress.

"The road is rated as one of the most dangerous in the UK and the installation of these important safety measures will reduce the risk of severe accidents. We know road works are frustrating, but we believe that the long term safety benefits of this programme of work outweigh the short term disruption."