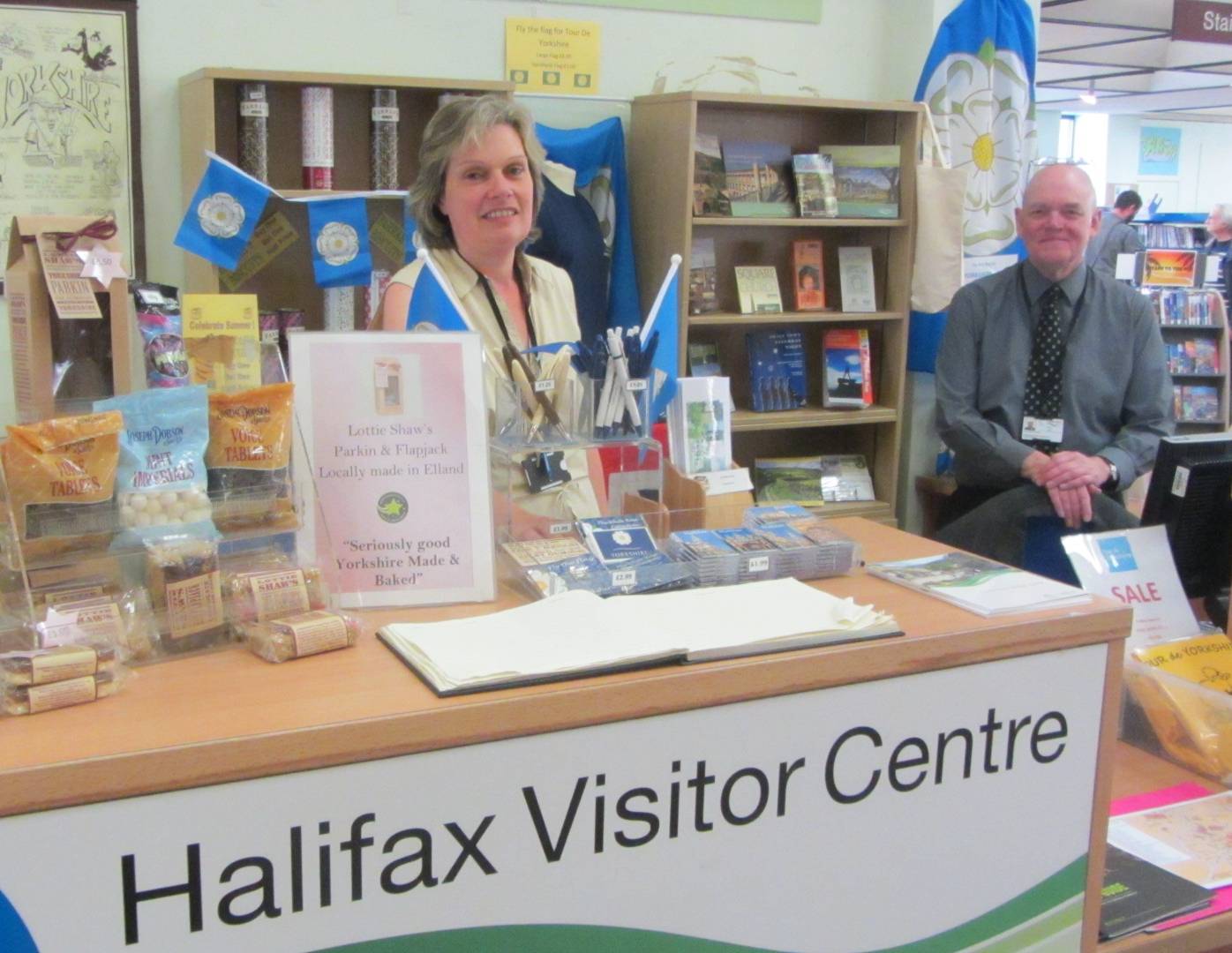 Halifax Visitor Centre is celebrating after being nominated for the Welcome to Yorkshire White Rose Awards. 
The awards, on Monday 9 November, recognise the very best of the tourism industry throughout Yorkshire. Last week, Welcome to Yorkshire announced that Leeds Arena would be the venue for this year's awards, making it the largest celebration of tourism excellence in the UK.  
The Visitor Centre has been nominated in the Visitor Information Award category, and will try and see off some stiff competition from the likes of Bridlington Visitor Centre, Saltaire Visitor Centre and the winner of the same category last year, York Visitor Centre. 
Halifax Visitor Centre packs a lot into its surroundings. Since January 2014 the Visitor Centre has been based at Central Library in Halifax and stocks a variety of gifts, souvenirs, books, maps and guides. The friendly and knowledgeable staff offer help and advice to visitors, local residents and local schools inspiring them with many ideas on what to do, where to go and where to stay. The team are often a point of call for local businesses to find out more too. 
Staff advise visitors of the wealth of things to do around Calderdale. Along with the Visitor Centre, five other Calderdale businesses have been nominated for awards, with Holdsworth House nominated for Large Hotel of the Year, Rokt Climbing Gym nominated for Small Visitor Attraction Award, Shire Cruisers nominated for the Self Catering , Cruisers and Serviced Apartments Award, Lottie Shaw's Bakery for the Taste of Yorkshire Award, and the Shibden Mill Inn for both Yorkshire Pub of  the Year and the Restaurant with Rooms of the Year Award!
Calderdale Council's Cabinet Member for Communities, Cllr Steve Sweeney, said: 
"It's really great news that so many Calderdale businesses will be attending Leeds Arena for the White Rose Awards on Monday 9 November this year. I'd like to congratulate the Halifax Visitor Centre and all the other recognised Calderdale businesses on their nominations. 

"Over the last few years, the total value of tourism activity in Calderdale has grown by around £22 million, and we're looking to build on this, maximizing the potential of our accommodation, attractions and events and festivals – all supported by big developments in the area such as the Piece Hall transformation and the Square Chapel Cornerstone project. 

"I'm sure Calderdale businesses and attractions will feature in the Welcome to Yorkshire White Rose nominations for many years to come!"
Tickets are now available for the event and can be purchased at wra.yorkshire.com/tickets(external link)