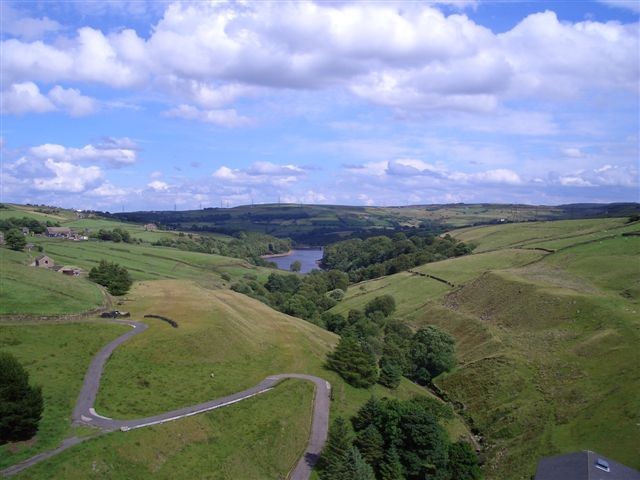 Tourism in Calderdale generated over £271 million for the local economy in 2013, an increase of £23 million from 2010, according to a new report published by Calderdale Council.   
It's just one of the findings within Calderdale Council's new Visitor Economy Strategy 2015-2018, which will be discussed by the Cabinet on Monday 10 August 2015.
The report also estimates that the tourism economy in Calderdale supports over 5420 jobs across a range of sectors including hospitality, catering and retail.   
Research undertaken for the report by local Visitor Information Centres in 2015 revealed that whilst 89% of visitors to the area are from the UK, 11% are from overseas.  Of those visiting Calderdale, 65% enjoyed walking in Calderdale's countryside whilst an even more energetic 11% came to cycle on its roads and paths.  Three quarters of visitors enjoyed a meal at its restaurants and cafes, whilst 56% spent their time more leisurely, shopping in its pretty market towns. 
Calderdale Council's Cabinet Member for Communities, Cllr Steve Sweeney said:  
"Over the past few years Calderdale has not been far from the limelight.  We've been on the route of the Tour de France and this year's Tour de Yorkshire; we celebrated the Yorkshire Festival and in the wider arts our stunning landscapes have been the back drop to award winning dramas such as Last Tango in Halifax and Happy Valley. 

"So we're delighted although not surprised that visitor numbers are steadily growing – further economic research since the report was compiled have revealed that 2014 saw a further 2% increase to the value of tourism in Calderdale, bringing in £276 million to our local economy. Our aim is to build on this success by providing the right conditions so our tourism sector can continue to grow and flourish." 
The three year strategy outlines four priorities to increase visitor numbers to Calderdale.   
One focus will be on product development, making sure that there is a good range of attractions, events and accommodation on offer to meet the needs of visitors to the area, whether they are planning a day trip or an overnight stay. One major opportunity is the re-opening of the newly transformed Piece Hall in 2016, creating a world-class tourist destination in the heart of Calderdale. 
The tourism team will support local businesses to make the most of social media marketing and resources such as TripAdvisor. The newly revamped www.visitcalderdale.com(external link) website provides information on accommodation, events and attractions so visitors can easily plan their trip and make the most of their visit. Businesses will be offered training to help them enter Welcome to Yorkshire's White Rose Awards, which this year resulted in six nominations for Calderdale, including two for Shibden Mill Inn. 
High profile marketing campaigns are planned which will promote Calderdale as a visitor destination, celebrating all that is distinctive about its unique location.  Locally tourism businesses will be encouraged to become ambassadors for Calderdale that will passionately promote the area to visitors, in person and on social media. 
One of only 10 areas to receive Cultural Destinations funding from the Arts Council and Visit England; Calderdale's Visitor Economy Strategy will also focus on cultural development. The area already enjoys a wealth of theatres, museums and heritage sites and there is an extensive calendar of events and festivals on offer throughout the year.  The Cultural Destinations project will develop visitor packages and new cultural activities which will appeal to a broad audience. 
Cabinet members will be asked to approve the Calderdale Visitor Economy Strategy at the next meeting at 6pm on Monday 10 August 2015 at Halifax Town Hall.