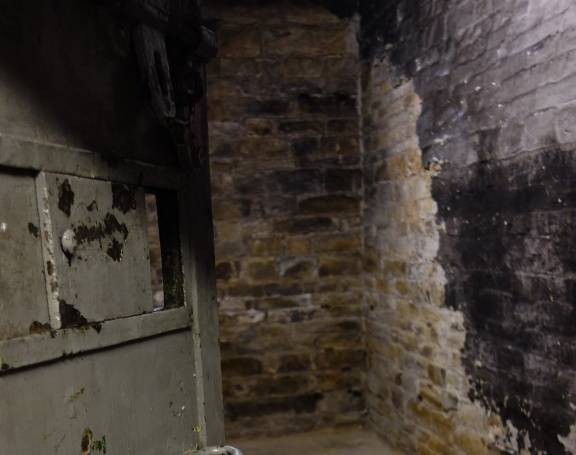 Last weekend over 1,500 people took a behind-the-scenes peek at Calderdale Council's museums, Town Halls and other fascinating buildings, as they opened their doors during Heritage Open Days and the Halifax Festival.
Feedback from visitors was brilliant as they explored buildings includingHalifax Town Hall, Heptonstall Museum, Todmorden Town Hall, Clay House, Bankfield Museum and Shibden Hall, seeing local history and culture brought to life.
Calderdale Council's Head of Neighbourhoods, Andrew Pitts, said:
"We're really lucky to have such magnificent buildings and heritage in Calderdale. It was great to open them up and share the borough's hidden gems. Council staff work hard all year round to care for our buildings to keep them beautiful for current and future generations. Last weekend they went the extra mile to hold an enjoyable weekend, which was a real success, attracting more than 1,500 visitors."
One of the wonderful buildings that opened its doors was Halifax Town Hall. On Friday evening 75 people attended a talk by Colum Giles, a leading authority on Calderdale's heritage buildings. On Saturday and Sunday about 300 people took guided tours of the building, led by Peter Burton, Calderdale Council's Democratic Services Manager. The tours took in the stunning architecture of the Victoria Hall, Council Chamber and Mayor's Parlour, as well as the Duke of Wellington plaques and books of remembrance. There was also chance to meet the Mayor and Deputy Mayor of Calderdale.
Peter has worked at the Town Hall for 34 years, so he was perfectly placed to take visitors on a journey through the history of the stunning Grade II* Listed building. Also, as part of the Hidden Gems tour organised by Halifax Minster, Peter gave visitors a sneak peek at the old police station and cells in the Town Hall basement, which isn't usually open to the public. He says:
"I have been involved in Heritage Open Days since 1999. I love the Town Hall and enjoy telling people about its history. During the tours I like to tell stories to bring the building and its past to life. For example, people might not know that the Town Hall was designed to have a police station and courthouse, which remained in use until 1900. Although there has been some conversion work, you can still see the cells and their original doors."
Did you know?
Bankfield Museum

was owned by Edward Akroyd, the largest worsted manufacturer of the 19

th

Century. He developed the nearby model village of Akroydon for his workers.

Todmorden Town Hall straddles Walsden Water, a tributary of the River Calder, which was the old Yorkshire and Lancashire border until it was altered by the Local Government Act in 1888. As a result of this an interesting external feature of the Town Hall is the pediment. The carved stonework has two central female figures on a pedestal. The left-hand one represents Lancashire's cotton spinning industry and the right-hand one Yorkshire's engineering and agriculture history. Each reflects Todmorden's role in local industry.
Shibden Hall was built in 1420 and is one of England's oldest buildings.