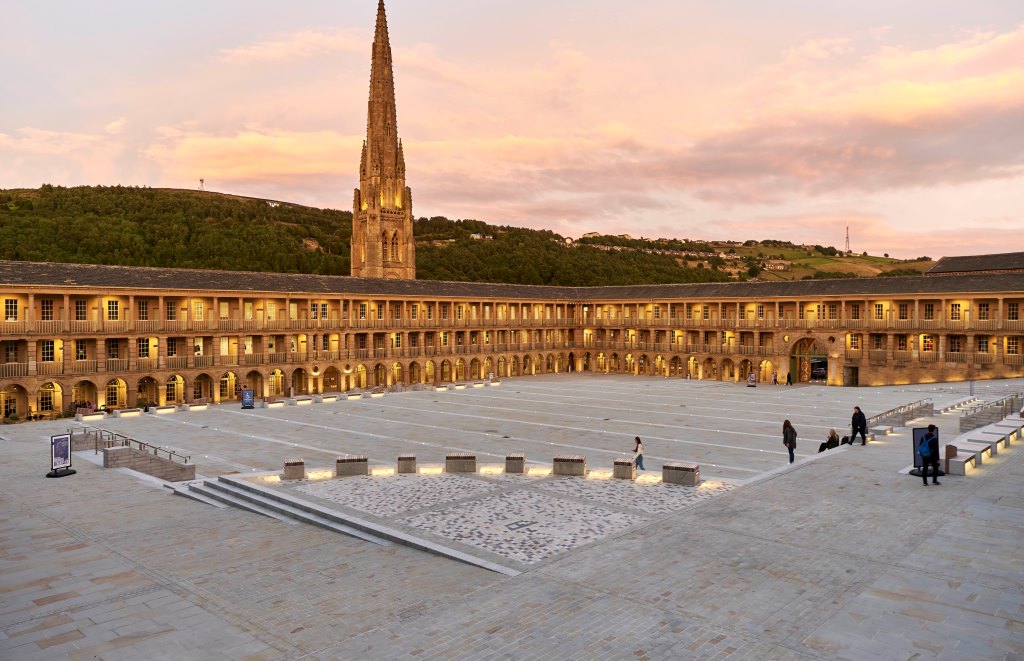 The first ever National Democracy Week starts on Monday 2 July and Calderdale Council is marking the occasion with a special event at The Piece Hall in Halifax.
National Democracy Week aims to encourage more people to get involved in democracy and increase voting participation across the UK.
The #Vote100 event at The Piece Hall will take place on Tuesday 3 July from 1pm to 3pm, celebrating both National Democracy Week and the centenary of the first votes for women.
The 1918 Representation of the People Act was a package of reforms that extended the vote to 12.9 million men and, for the first time, 8.4 million women over the age of 30.
The free #Vote100 event is open to everyone, and will celebrate this momentous time in history, with music from Calderdale Council's choir and talks from inspirational women, demonstrating what has been achieved by women before and since the 1918 vote.
Speakers will include:
Jill Liddington – a writer and historian who has written several books about women's suffrage and regularly speaks on the subject.
Nicky Chance-Thompson – the Chief Executive of The Piece Hall Trust and current Mayoress of Calderdale. Nicky is one of nearly 400 women role-models on the Northern Women 2018 Power List.
Lizzie Jones – the current 'Inspirational Woman of the Year' for ITV's Lorraine show. Lizzie is a professional singer and an active campaigner on behalf of the charity she founded in her late husband's memory.
West Yorkshire Police – Assistant Chief Constable, Catherine Hankinson will speak about the prominent role women play in law enforcement in the region.
Members of Calderdale Council's Electoral Services team will be on hand for people to find out more about the voting process and help people register to vote.
Calderdale Council's Chief Executive and Returning Officer at elections, Robin Tuddenham, said:
"The first ever National Democracy Week will see events taking place right across the UK and I'm delighted that events in Halifax will focus on the centenary of the first votes for women.

"The right to vote is something many of us now take for granted, but by learning more about the suffragette cause, I hope people who may not already be registered to vote take the opportunity to do so, given the sacrifices made by those who fought for this right in the past."