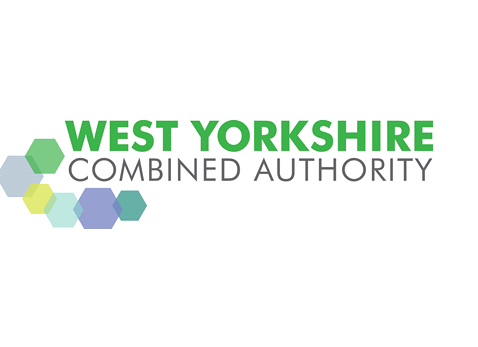 Speaking at the national Living Streets conference in London on Saturday, West Yorkshire Combined Authority Managing Director Ben Still will say that active travel is inherently a local form of transport, so it is down to local authorities and their partners to deliver it.
Already all booked up, Living Streets' Walking Summit aims to bring together thought-leaders, international city representatives and UK decision-makers to discuss how we can make ours world-leading walking cities.
Mr Still will cite Bradford's Broadway and City Park, Huddersfield's St George's Square, Leeds' Briggate and Wakefield's Bullring and walking connections to Westgate station as successful examples of pedestrianisation and traffic restriction in West Yorkshire.
He will also tell delegates that West Yorkshire has some of the country's best walking and cycling infrastructure in the shape of the 14km Cycle Superhighway connecting Bradford and Leeds.
Mr Still will say that West Yorkshire Combined Authority and the LEP's Strategic Economic Plan highlights recognises that while the high quality of life in Leeds City Region is already a significant draw for investors, more needs to be done. He will say that the Combined Authority and District Councils are already working together with businesses and community groups to transform our streets and make them better for pedestrians
Health, he will say, should be behind how towns and cities shape future transport schemes with the concept of active travel reframed in terms of how it can benefit local economies, public health and wellbeing as well as solving transport challenges such as congestion and air quality. Physical Inactivity is a clear public health issue.
In his presentation, Ben will also say how improvements are being made in West Yorkshire's smaller towns and city neighbourhoods. He will use examples such as the Heckmondwike hub that links public transport with improved pedestrian access, south Bradford's Big Red Bridge providing a walking and cycling connection between neighbourhoods split by a major road, and Castleford's Millennium Bridge.
Future developments such as Leeds Station transformation into a Yorkshire Hub where HS2, Northern Powerhouse Rail and existing rail routes will converge station will be 'pedestrian permeable', he will say. This approach will also apply in the remodelling of Leeds' City Square and its huge South Bank development as well as other forthcoming schemes such as Halifax town Centre and Rail Station Gateways.
Ben Still said:
"Walking is a fundamental part of everyday travel and as we plan for the future, we must treat it as such. We need to, sometimes literally, remove barriers.

"With the ongoing support of Government, we need to learn from each other and take a business-friendly, hard-headed and evidence-based approach that overcomes the car-dependency that has been now built into our social and economic infrastructure.

"We need to reclaim the urban environment and develop public realms that put people first and enable all of us to rediscover the habits of walking and cycling as ways of making the trips we need to in our everyday lives.

"This represents a revolution in thinking and one which won't always be welcomed. But by working together and learning from each other's best examples, we can make progress together, one step at a time."
Living Streets' Walking Summit is being hosted by Bloomberg at its City Gate House, in London's Finsbury Square. Other speakers include Janette Sadik-Khan, New York City's Transportation Commissioner from 2007 to 2013, Val Shawcross, CBE, Deputy Mayor of London for Transport and Dr Will Norman, London Walking and Cycling Commissioner.