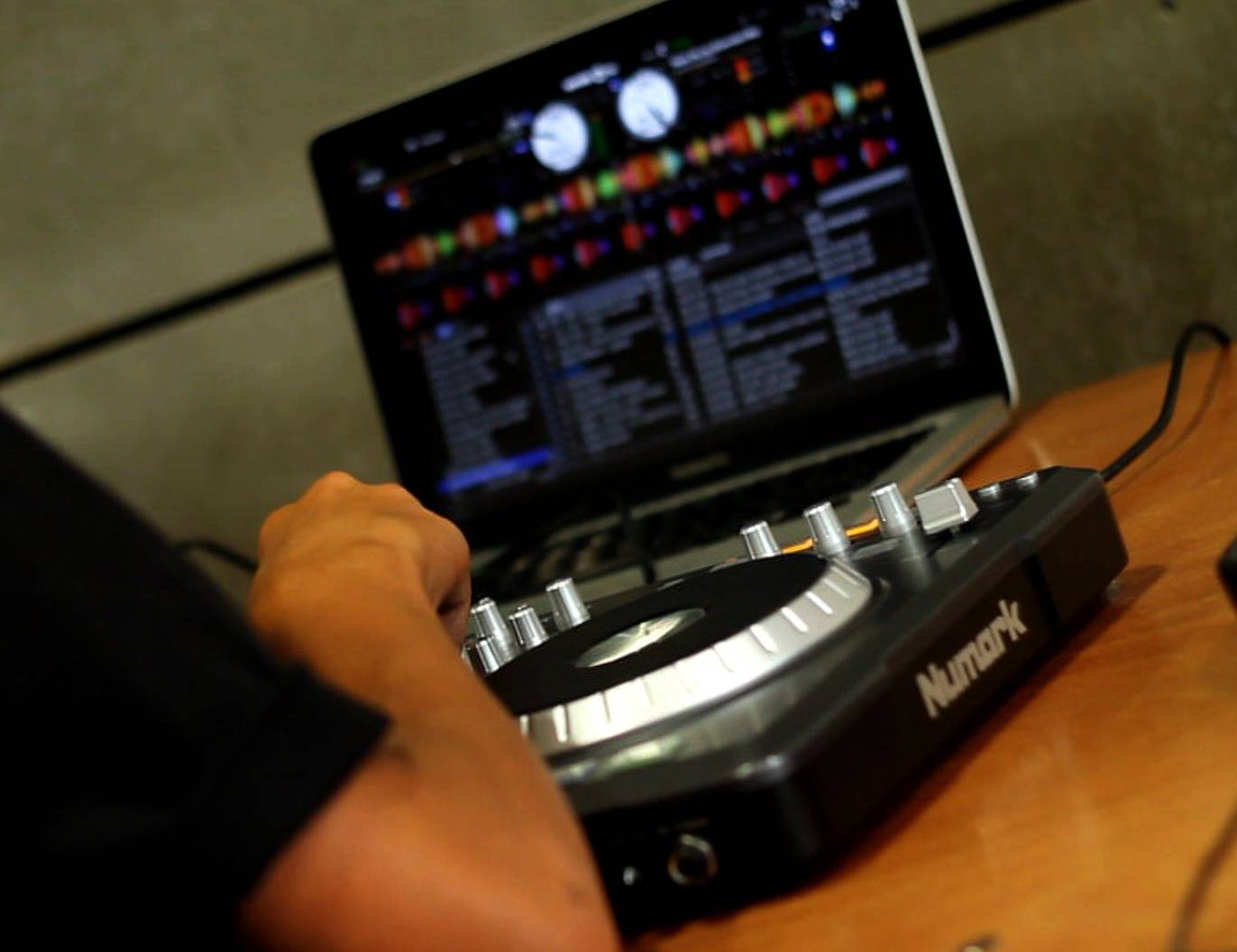 Shoppers in Halifax will be able to discover the stories of the town as the Woolshops Shopping Centre welcomes the 'We all have a story to tell' exhibition on Saturday 19 March. 
'We all have a story to tell' is a two year Arts Council England funded project, working with four artists to tell the stories of Halifax. Once complete, the art works will be installed in the new Central Library. 
The project features Richard Shaw, a film artist; Dan and Jim from DJschooluk; and Andrew MacMillan, a creative writer.  The artists have worked with local residents to create music and write creatively to celebrate Halifax and its people past and present.  The exhibition shows the progress to date and offers the opportunity for local people to share their stories too. 
The free pop-up exhibition between 10am and 2pm on Saturday, will allow shoppers the opportunity to hear DJ music and let families try their hand at the decks between 10 and 12noon. Throughout the event, shoppers will be able to speak to the creative writers who will share their secrets of putting pen to paper, including Joel Duncan, Young Poet Laureate for Calderdale.  
There will also be pop up performances from Living Books. Living Books are costumed characters who each tell the story of famous Halifax residents through the ages. The characters include Sir Francis Crossley, owner of Dean Clough mills; Winifred Thomas, friend of Prince John; and Violet Mackintosh, inventor of the famous Quality Street toffee recipe. 
Calderdale Council's Cabinet Member for Communities, Cllr Steve Sweeney, said: 
"Halifax has such a rich history, and we want people to be proud of their town and its stories. This exhibition aims to inspire people and encourage them to share their own stories through art.   

"We all have a story to tell, and through a number of different art mediums we'd like to capture the stories of this vibrant town, with the resulting art work being displayed in the new Central Library." 
Jason Gregg, Woolshops Centre Manager, said:  
"The exhibition is a wonderful opportunity for shoppers to learn about the history of Halifax and celebrate its offering. We hope shoppers come along and enjoy the exhibition."