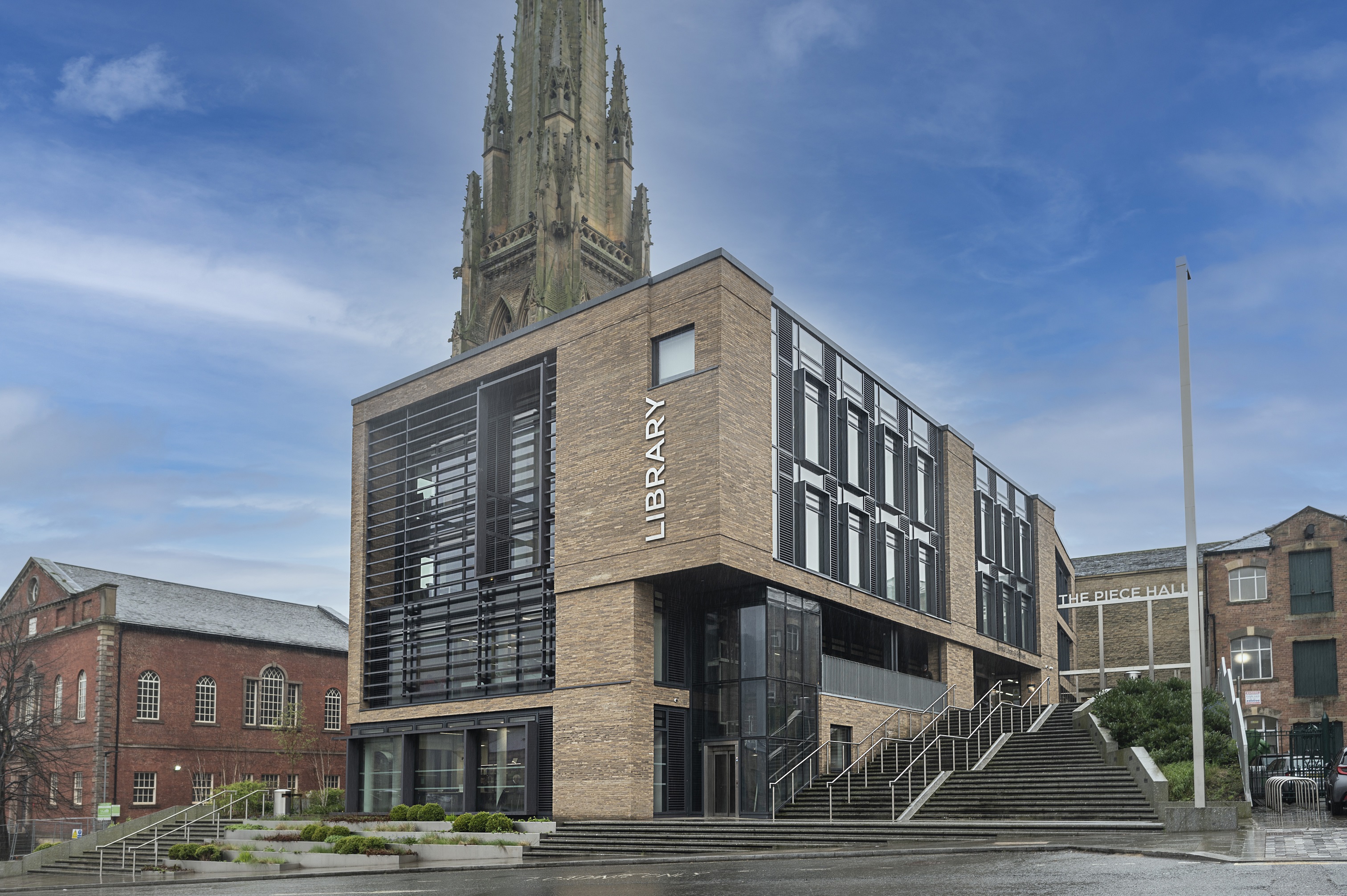 Press release in partnership with the BIPC Leeds City Region
 Aspiring entrepreneurs and small business owners across the region are encouraged to visit their local library to access free support to start, run or grow their own business in West Yorkshire.
 The Business & IP Centre (BIPC) Leeds City Region is open for business at libraries in Leeds, Bradford, Dewsbury, Halifax and Wakefield following last year's announcement of BIPC Leeds' expansion across the region.
Residents in and around Calderdale can visit their nearest BIPC local at Halifax Central Library to access exclusive resources to start and grow their own business, including free access to market research and business databases, the opportunity to attend workshops and networking with fellow entrepreneurs, and receive one-to-one support to discuss their business ideas in confidence.
Since opening their doors last year, BIPC locals in Bradford, Halifax and Wakefield have started offering regular support sessions and networking opportunities for residents. This county-wide support will be completed with a brand-new service opening at Dewsbury Library.
The support available across West Yorkshire libraries builds on the popular service on offer at Leeds Central Library, which has a strong success rate of supporting entrepreneurs to start-up their own business and a focus on those from underrepresented backgrounds. Between 2021 and 2022 over half of businesses supported by BIPC Leeds City Region were women and 30% were from Black, Asian and minority ethnic backgrounds.
The service in West Yorkshire is part of the British Library's expansion(external link) of its network of library-based BIPCs to over 100 regional and local libraries across England, thanks to £13million government funding.
Local business owner Elena Rubiu, who used the BIPC's free support to kick-start her ceramics business, said:
 "The free workshops I attended helped me become more confident with my ideas and aware of the steps I needed to take to start-up. I was able to meet some really interesting people and do some excellent networking with other business owners.

"It's great to be able to access such a valuable resource at the local library and I'd really recommend that anyone starting up or unsure about the next steps to go visit a BIPC to chat through their business ideas in a friendly, welcoming space."
Calderdale Council's Cabinet Member for Regeneration and Strategy, Cllr Jane Scullion, said: 
"The expansion of the Business & IP Centre into libraries across West Yorkshire is great news for those looking to start a new business or receive support to help them grow their existing company. It will also add to the existing fantastic facilities available to support local people at Central Library in Halifax.

"Calderdale is known for its enterprising nature and the BIPC will enable more local people to access free advice to support business growth and inspire starts ups. People can call in at the library in Halifax at any time with enquiries and can also book one-to-ones with a BIPC librarian. Also, keep an eye out for the regular events and networking sessions that will further enhance the business support offer."
Tracy Brabin, Mayor of West Yorkshire said: 
"The Business & IP Centre Leeds City Region will provide even more people with the opportunity to turn their great ideas into a thriving business. I'm incredibly excited that entrepreneurs from any background will now be able to get free business support from libraries in Bradford, Dewsbury, Halifax and Wakefield – building on the great success the BIPC has had in Leeds. I really look forward to seeing the successful businesses that the service will inspire."
 Find out more about the Business & IP Centre Leeds City Region: www.leeds.gov.uk/bipcleeds(external link)