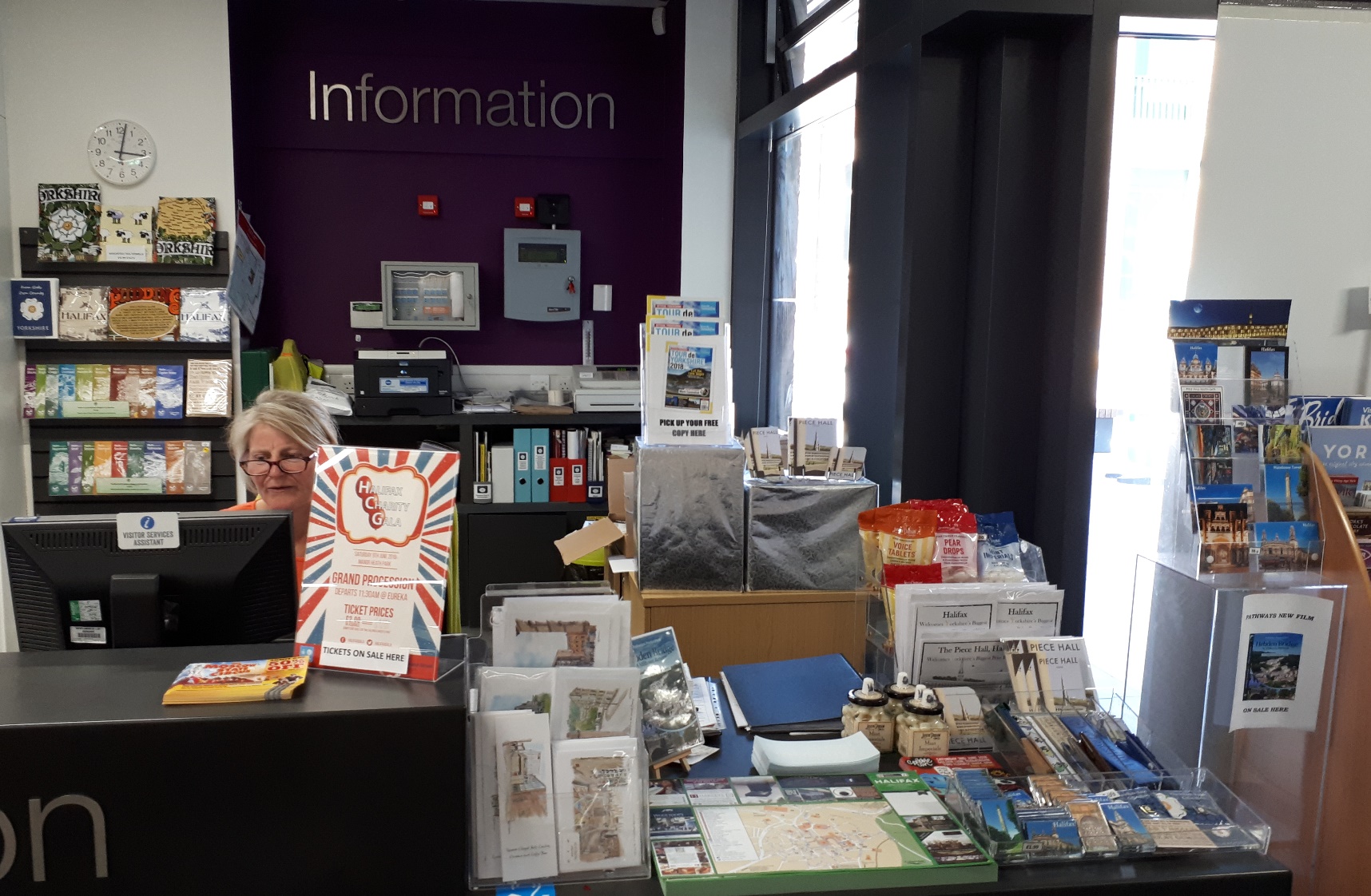 Halifax Visitor Centre is celebrating after being nominated for a second time for the Welcome to Yorkshire, White Rose Awards.
The awards, which recognise the very best of the tourism industry throughout Yorkshire, will be held at the Harrogate Convention Centre on Monday 12 November.
The Visitor Centre has been nominated in the Visitor Information Award category, and will try and see off some stiff competition from the Humber Bridge Tourist Information Centre, VisitLeeds and Art Gallery Shop, Visit Doncaster, Aysgarth Falls Visitor Centre and Visit York.
Halifax Visitor Centre has been located in the new Central Library and Archives since it opened in September last year. The friendly and knowledgeable staff offer help and advice to visitors, local residents, businesses and local schools inspiring them with many ideas on what to do, where to go and where to stay in Halifax and the rest of Calderdale.
The Centre has its own Facebook page and twitter account for visitors to get up-to-the-minute information when they arrive in the town. The Centre staff also support other organisations providing a booking facility for guided tours and events that take place throughout the year.
Calderdale Council's Cabinet Member for Regeneration and Economic Strategy, Cllr Barry Collins, said:
"Yorkshire has some wonderful attractions with great Visitor Information Centres, so it's a real achievement for the Halifax Visitor Centre to be nominated for a White Rose award.

"During 2017/18 Calderdale's visitor economy rose by 11%, is worth £328 million and supports over 6000 jobs. The opening of The Piece Hall and other major developments like the new Central Library and Archives and the regeneration of Square Chapel Arts Centre and Calderdale Industrial Museum have led to Halifax being compared to major cities in Europe. I'm so pleased that our Visitor Centre has been recognised for the warm welcome they give to visitors to the town."
Anneliese Gray, the Visitor Centre Manager, said:
"We're thrilled to be shortlisted for a White Rose Award. The Centre has been really busy recently as more people visit Halifax, and we're more than happy to help people make the most of their stay.

"It's not just industry praise the Centre is receiving – staff have received some lovely comments from visitors, with many taking the time to write glowing reviews on Trip Advisor."