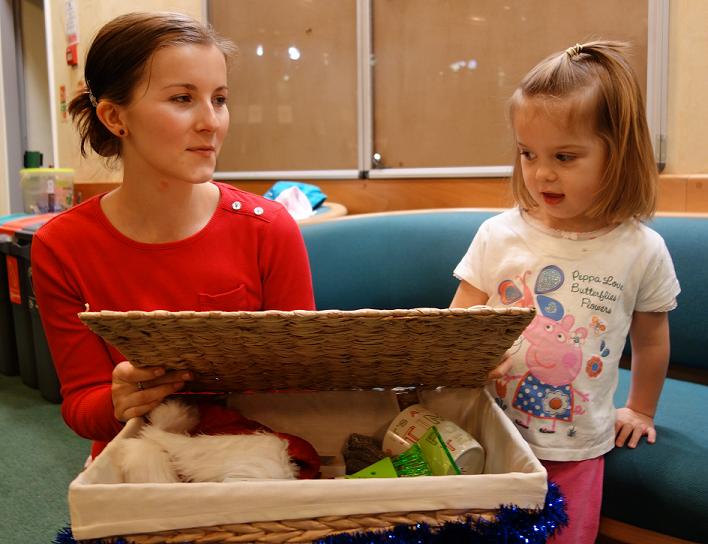 Six fantastic prizes are on their way to lucky winter wise residents in Calderdale. A winter hamper, three annual passes to Shibden Hall and two sets of panto tickets went to those who gave feedback about the new winter wise guide, produced by Calderdale Council and Calderdale Commissioning Group (CCG). Nearly 100 residents gave us feedback about the campaign and the winners were selected randomly.
The new Stay winter wise guide provides lots of practical advice to help protect and prepare for the coming cold weather. The advice includes having regular hot meals, layering clothing and keeping active. We're also advising people to prepare, ensuring they have enough medication to last if they can't leave the house and to stock up on non-perishable items. We're also keen that people check on their older neighbours and offer assistance when needed, for example clearing paths or moving bins.
Calderdale Council's Leader, Cllr Tim Swift, said:
"Many congratulations to those who have won prizes. I'd personally like to thank everyone who has given us feedback on our winter wise booklet and I'm really pleased that more people now feel prepared for the winter. The Council already has plans in place for the winter months, but we want to make sure our residents are also doing everything they can to prepare and protect themselves, their family and neighbours."
Feedback received about the winter wise booklet has been really positive. One Calderdale resident said: "Your leaflet is excellent. It's given me plenty of tips and useful websites to use in order to help me prepare for the winter. Thank you very much for the information."
Another resident said: "I've just moved to the area and thanks to your excellent booklet, I now feel part of the community and know where to go for information and advice over the winter months. Thank you very much."
Our first prize winter hamper winner, Hannah Maden, said: "My daughter and I found this guide very useful; she is only 3! We read it together and I explained what each of the pictures meant. I like the layout of the guide; it's easy for everyone to understand, as well as younger children, which I feel is important. My daughter has recently had the flu vaccination and I am glad it is mentioned in here that children should have them. Well done, we enjoyed looking at it. I learnt a few things that I wasn't aware of too!"
For more information about the campaign, visit www.calderdale.gov.uk/winter or call 0845 245 6000.
Be prepared this winter; be winter wise!
Photo shows Hannah Maden and her daughter receiving their winter hamper – the first prize.