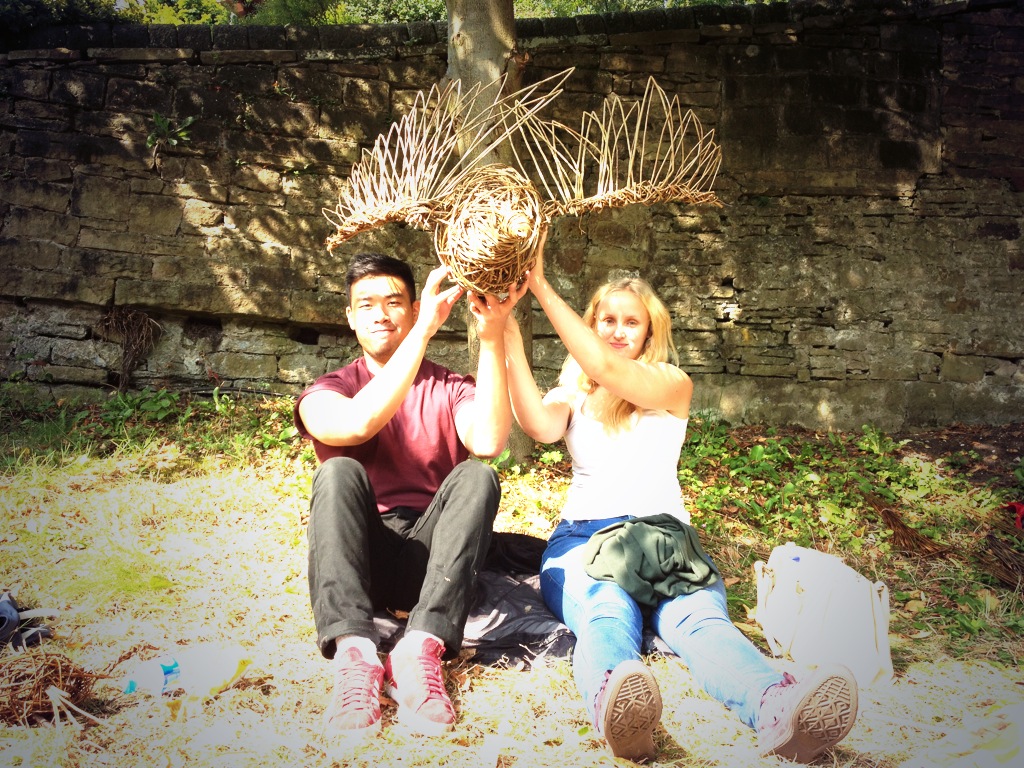 Goosey goosey gander, where shall I wander? If you want to catch a glimpse of some exciting new artwork, then Hebden Bridge is the answer, as life-size woven willow goose sculptures have swooped down to Old Gate. 
It's thanks to the hard work of young volunteers involved in Calderdale Council's Community Taskforce, which gives young, unemployed people chance to gain practical skills and valuable work experience in the great outdoors.  
The volunteers took part in a three-day project, working as a team to brighten up a patch of land at Old Gate in Hebden Bridge town centre. They removed litter, tidied up shrubs and made willow sculptures with local 'Creative with Nature' artist Joevanka Gregory.  
The installation of the temporary sculptures began on Thursday 6 November, so if you fancy a gander at the geese, go down to Old Gate alongside the river in Hebden Bridge.  
Calderdale Council's Cabinet Member for Economy, Cllr Peter Caffrey, said: 
"Our Community Taskforce scheme is one of the ways we are trying to tackle youth unemployment in Calderdale. It offers valuable training and outdoor work experience to local residents aged 16 to 24 who are not currently involved in training, education or employment. The aim is to help them get jobs in the countryside and construction sectors – great for those who don't fancy working in an office. The projects also benefit the local community – for example, when the young volunteers were tidying up Old Gate they received lots of praise from passers-by, and we've had a really positive response to the temporary artwork." 
Community Taskforce volunteer Sarah, age 23, said: 
"I've got more out of this than I ever could have imagined! New friends, new skills and experience, a brand new CV and a fantastic summer!" 
For more information about the Community Taskforce and how to get involved, contact Becky Jenkinson on 01422 392359.