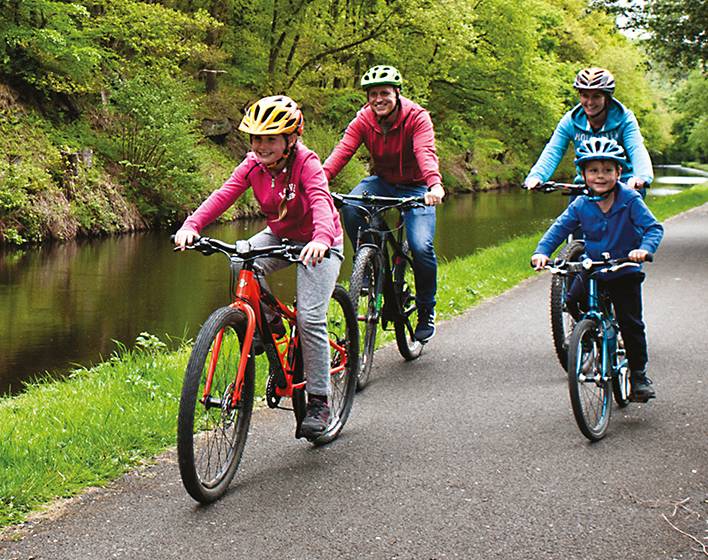 Calderdale Council is proposing another bold move in its fight against climate change – to make the borough carbon neutral by 2038.
The Council declared a climate emergency on 30 January 2019. This confirmed its commitment to protecting the environment and highlighted the need for urgent action to limit global warming.
Greenhouse gases like carbon dioxide trap heat and warm the planet. Large amounts of these emissions are already having devastating impacts on the environment, with flooding in particular becoming a familiar problem in Calderdale.
On Monday 10 February 2020, the Council's Cabinet will discuss plans to make both the borough and the Council completely carbon neutral by 2038, or sooner – that's where carbon emissions are 'net zero', as the carbon emitted from human activities is balanced by the amount taken out of the atmosphere. This target is in line with the West Yorkshire Combined Authority.
Cllr Scott Patient, Calderdale Council's Cabinet Member for Climate Change and Environment, said:
"A year on from declaring a climate emergency in Calderdale, we're already making good progress in our fight against climate change. It's great to see local people and organisations really getting behind it.

"There's still a long way to go, but we can all make a difference. Now we need to go a step further. That's why we're proposing a bold target of becoming carbon neutral by 2038, with significant progress being made by 2030. I urge everyone to think about how they can make changes to their lives to help protect our distinctive environment."
Key achievements to tackle climate change so far include:
Halving the Council's carbon emissions between 2005/06 and 2017/18.
Planting thousands of trees in Calderdale to help absorb carbon dioxide and improve air quality.
Boosting walking and cycling across the borough through transport schemes, Next Chapter and Active Calderdale.
Continuing to work closely with partner organisations and voluntary groups on natural flood management to help protect Calderdale from future flooding.
Continuing to install LED street lighting across Calderdale to reduce energy use by 60% and cut emissions by over 3000 tonnes a year.
Starting the rollout of rapid charging points for electric vehicles.
Setting up a Cabinet Climate Change Working Party to coordinate and drive actions to address the climate emergency.
Further work would be required to achieve a zero carbon target, including:
More awareness-raising work to encourage more people, including Council staff, to travel in active, low-carbon ways.
Updating Council policies, such as Human Resources and Travel and Subsidence, to be climate-friendly.
Embedding 'green and healthy streets' principles in Council services such as highways, development planning and transport infrastructure.
Working with schools and other organisations to help reduce their energy use.
Increasing the number of electric vehicles in the Council's fleet.
Cabinet Members are being asked to approve the creation of a working group to develop and deliver actions to meet the proposed carbon neutral target by 2038. The Cabinet meeting will take place on Monday 10 February 2020 from 6pm at Halifax Town Hall.
The priority to tackle climate change supports the Vision2024 for Calderdale. In the year 2024 Calderdale will celebrate its 50th birthday. Where do we want to be by 2024? Join the conversation by following #VisionCdale2024 on social media and visit www.calderdale.gov.uk/vision