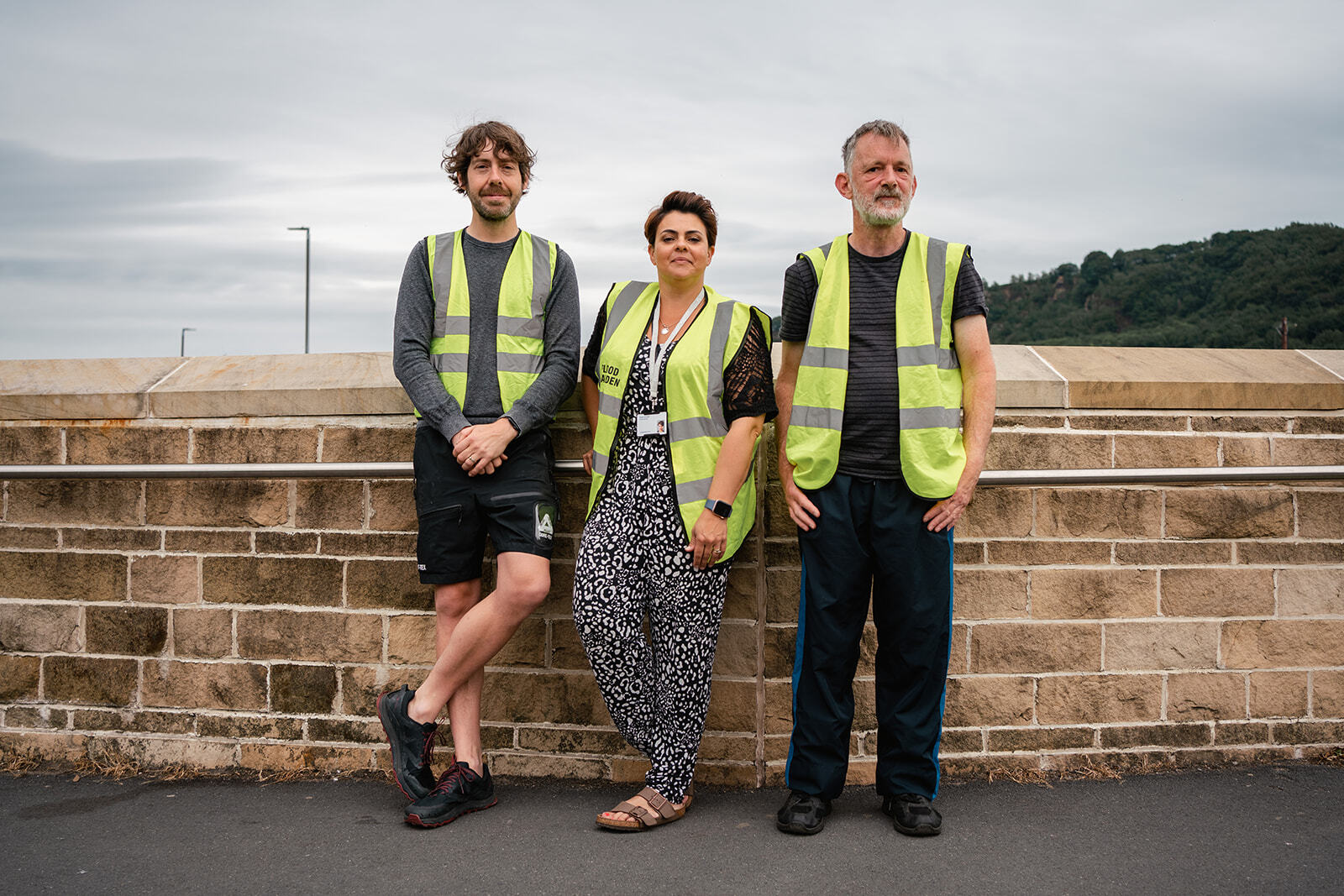 In the run up to the third anniversary of flooding in Calderdale caused by Storm Ciara, a new campaign is launching to remind people to check their flood preparation plans.
In February 2020, Calderdale experienced its fourth major flood in just eight years, as Storm Ciara caused 10 miles of damage across the borough, with over 1000 homes and businesses affected by flooding.
The heavy rain experienced earlier this month is a stark reminder of past floods, and that flooding remains a constant threat in Calderdale.
As part of a new campaign, Calderdale Council is advising residents and businesses to make sure they are prepared for possible flooding and encouraging people to visit www.eyeoncalderdale.co.uk(external link) to find out how best to prepare for different types of flooding, what to do to protect themselves and their property, as well as who to contact for assistance.
There are simple things that can be done. It's important to sign up to receive free flood warnings. Registering is quick and easy, simply call Floodline on 0345 988 1188 or visit  Check your flood risk – Eye on Calderdale(external link).
There are many different reasons why an area might flood but communities in Calderdale are particularly at risk, with the borough's unique landscape making it especially vulnerable to floods as rainwater runs down the steep hillsides into the River Calder, causing river levels to rise sharply.
Whilst flooding close to main rivers can be predicted, surface water flooding, flooding from canals and smaller watercourses, blocked culverts and road drainage often occur unexpectedly but can be significant.
As the region experiences heavier and more frequent downpours, the risk of flash flooding increases as extra stress is put on all drainage systems, potentially affecting properties across the borough, including those outside of valley bottoms.
Calderdale Council's Cabinet Member for Climate Change and Resilience, Cllr Scott Patient, said:
"In Calderdale, the impacts of increased instances of extreme weather caused by climate change have been felt all too frequently, with many communities living with the constant threat of future flooding.

"Whilst our ongoing work helps to minimise the risk of flooding, our topography means it can't be removed completely, so we're reminding people to check their flood preparation plans so they know what to do in the event of heavy rain leading to flooding.

"I'd also encourage anyone living in an area at risk of flooding to sign up to receive free flood warnings. These provide immediate notification if flooding is likely, giving people vital time to act.

"We know from experience that sometimes flooding can happen very quickly, so it's important to be prepared and able to respond quickly, even if, as we all hope, we never have to use the plans."
Visit the 'About' and 'Be Prepared' sections on the eyeoncalderdale.com website to:
Be flood aware
Check your flood risk
Register for free flood warnings
Know what to do when flooding happens
Report a hazard
Protect your property
There are also useful films at Eye on Calderdale: Being prepared – YouTube(external link)