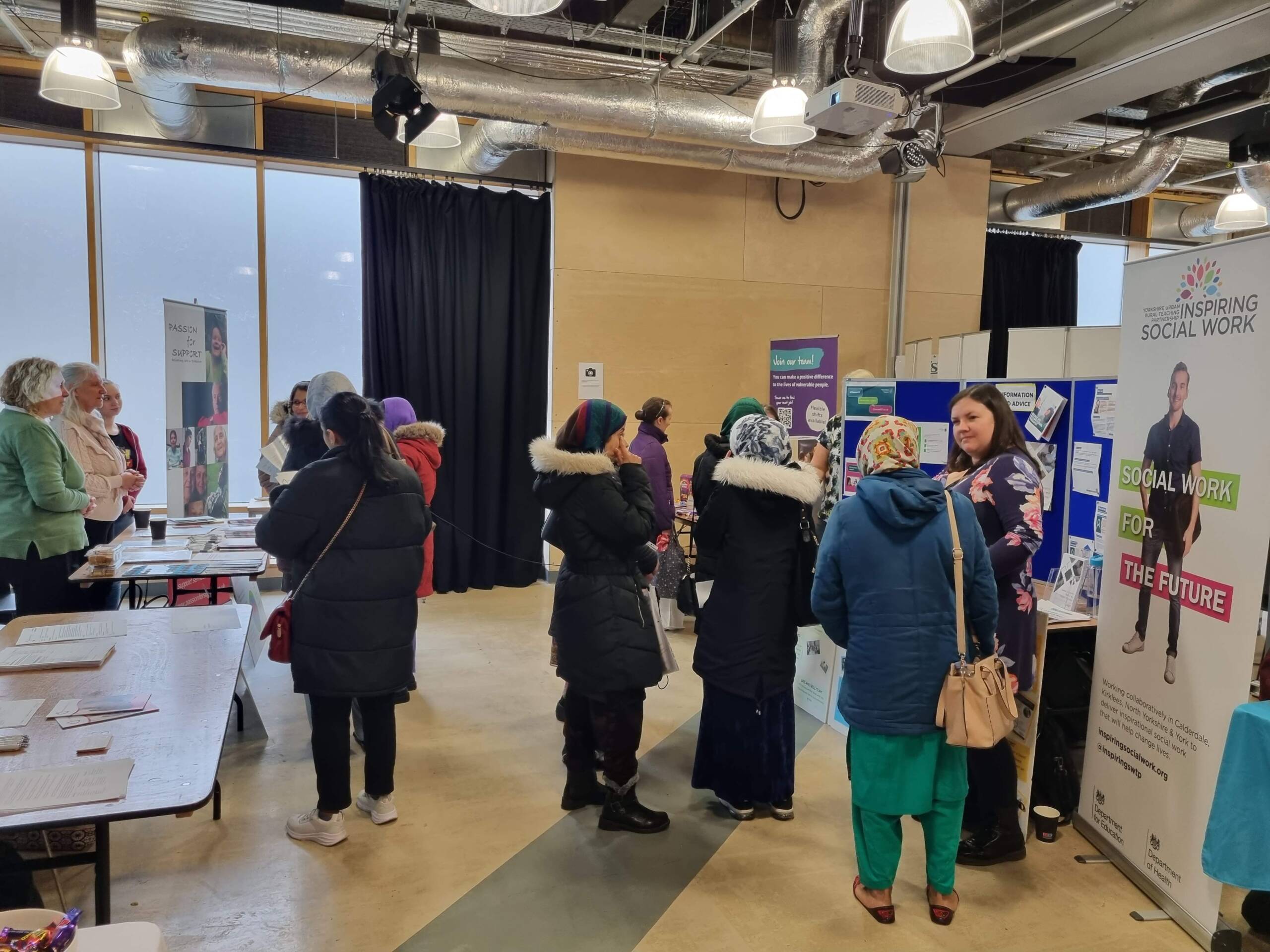 People considering a career in the care sector are invited to a special information session in Todmorden to help them find out more about recruitment opportunities.
Those looking for a change in career or new job opportunity, as well as secondary school pupils and further education students, have the chance to explore a range of careers linked to the care sector at the upcoming free careers fair event.
The session runs from 10am-2pm on Thursday 2 February at Todfellows Space Oxford St, Todmorden, OL14 5PU. Tickets are available at https://www.eventbrite.co.uk/e/492719385947(external link) It's also possible to turn up on the day.
The event will showcase the educational pathways and explain the skills needed to pursue different careers in the sector. There will be an opportunity to meet employers, apply for live vacancies and get work-related support such as help with interview technique or writing CVs.
The Todmorden event is the second session of its kind, with the first taking place in Halifax on Wednesday 25 January. Around 50 people attended the Halifax event, with positive feedback received about the range of information and opportunities available.
The sessions have been organised by the Council in partnership with care provider, Welcome Independent Living(external link) and include organisations from across the sector. They're part of the ongoing recruitment drive for care sector vacancies and support and complement the new Calderdale Cares Careers website (www.calderdalecarescareers.co.uk(external link)), which includes lots of information about the great career and development opportunities available in the care sector.
Calderdale Council's Cabinet Member for Adult Services and Wellbeing, Cllr Josh Fenton-Glynn, said:
"We want people to know that care can be a good career, and one that allows you to work alongside some amazing people, and help them live their best lives.

"If you are a caring person who wants to channel your passion for helping people into a career, find out about your options at our carers careers fair. You will find opportunities you can start now and learn more about the career paths offered in care.

"We're helping to deliver these events to allow people to take that first step and discover more about the opportunities available, or the career or education path needed to achieve a rewarding role."
For more information about the event, please contact growyourfuture@calderdale.gov.uk
The kindness shown by those working in the care sector helps us build a more resilient future and supports the key themes of our Vision2024 for Calderdale. The year 2024 marks Calderdale's 50th birthday, and there are less than two years to go. Where do we want to be by 2024? What's our ambition and what will be different? Find out more at www.calderdale.gov.uk/vision
ENDS