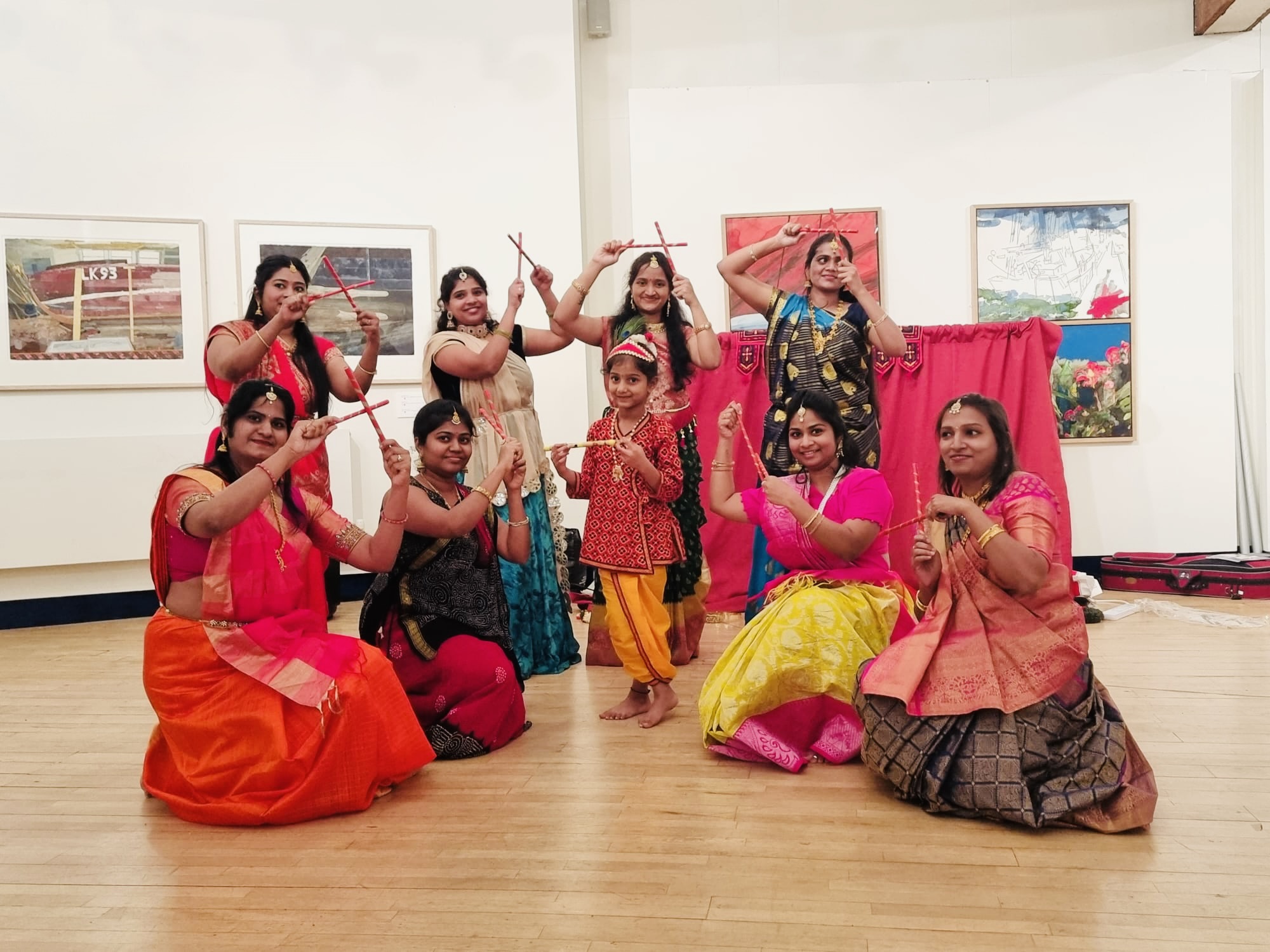 Age Friendly events, supported by Council grants, have been taking place across Calderdale to celebrate the International Day of Older Persons.
International Day of Older Persons is a worldwide awareness day created by the United Nations and celebrated on 1 October every year. It recognises the valued contribution of older people in society and raises awareness of the issues they face.
To raise awareness of this celebration day and in recognition of the borough's Age Friendly status, the Council approved grants of up to £400 to allow local voluntary and community organisations to host events throughout October and November.
Eight local groups received support and a varied programme of events took place in venues across the borough, promoted through the Calderdale Forum 50 plus.
Julie Ingham at Calderdale Forum 50 plus, said:
"As the only organisation in Calderdale dedicated to representing the over 50 population, we wanted to make sure this annual celebration day was marked in a way that would benefit older people and create a pathway for future years.  Working with Calderdale Council, we saw an opportunity to do this by supporting local community groups serving older people, some of which were hard-hit by the COVID lockdowns. The response to our call-out was fantastic, with volunteers from eight groups rising to the challenge; creating and running a great range of celebration events throughout October and November."
Events included a diverse range of fun activities, with afternoon teas, dances, quizzes, games and arts and crafts, plus the opportunity to try something different such as New Age Kurling and Tai Chi. In addition, over 100 people enjoyed a demonstration of traditional Indian dance and music with storytelling, at a special event held by Annapurna dance at The Crossley Gallery at Dean Clough on Sunday 6 November.
Information stands were also available at many of the events, for attendees to find out more about local wellbeing opportunities. At one event in Halifax, the NHS vaccination team also held a drop-in service for people to chat to the team and receive their COVID booster and flu jabs.
All the events were well attended, and attendees shared some great feedback. The events also raised awareness of the many groups which host events for older people all year round, such as the Young at Heart group. Their event at the Shay Stadium, welcomed current members as well as some new visitors who were able to find out more about the activities the group offers.
Calderdale Council's Cabinet Member for Adult Services and Wellbeing, Cllr Josh Fenton Glynn, said:
"We signed Calderdale up as an Age Friendly Community because we believe older people should be supported to live the fullest life.

"As part of this commitment, we've listened to local people about what makes Calderdale Age Friendly. And we have reacted to what you have said. We are giving more people, more opportunities to socialise and take part in activities. We're pleased to have been able to support this well-received programme of events across the borough.

"Older people have a vast wealth of creativity, expertise and knowledge and these events celebrated the contribution that older people make to creating vibrant communities and achieving our vision for the borough. Please get involved and be part of it."
Calderdale Council's Cabinet Member for Towns, Engagement and Public Health, Cllr Sarah Courtney, said:
"We're proud to have been able to show our support for International Day of Older Persons and I'm pleased that the many events on offer for our older residents throughout October and November proved to be such a success.

"Events like these bring so many benefits, not only for our wellbeing by bringing people together, having fun and reducing social isolation, but also for our physical health, with many involving opportunities to get active.

"Along with our partners, we were also able to provide important information as part of events, including a drop-in session for the winter vaccination programme."
More information about the events held in Calderdale as part of celebrations for the International Day of Older Persons, is available at:
https://calderdaleforum50plus.com/2022/11/14/older-people-come-together-to-mark-international-day-of-older-persons-2022/(external link) .The Calderdale Forum 50 Plus site(external link) also includes lots of helpful information on ageing well, including details of upcoming events and regular activities for older people in the borough to enjoy.
Creating vibrant and well-connected communities in which older people can live a larger life is a priority in Calderdale's Wellbeing Strategy and supports the Vision 2024 for Calderdale.
The year 2024 marks Calderdale's 50th birthday. Where do we want to be by 2024? What's our ambition and what will be different? Find out more at www.calderdale.gov.uk/vision