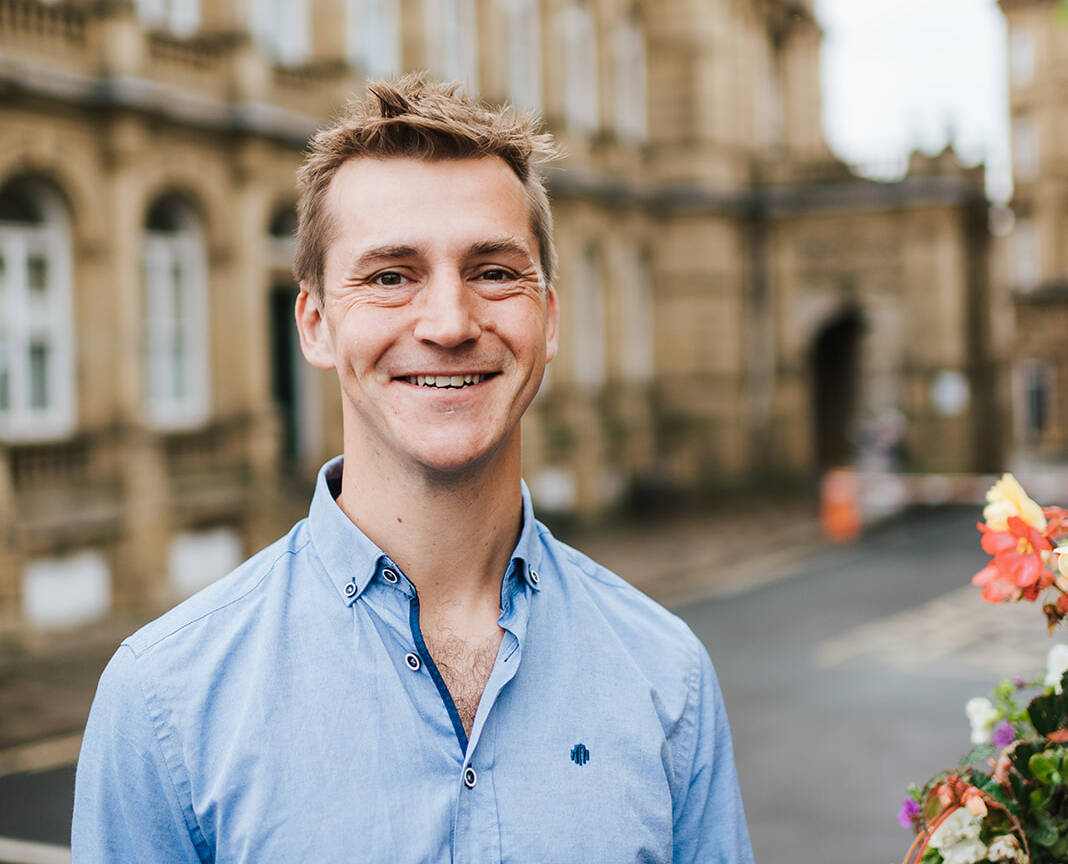 Calderdale needs more social care workers; and a new website highlights the many and varied rewarding roles available within the borough.
Calderdale Council, on behalf of social care providers, has launched the Calderdale Cares Careers website (www.calderdalecarescareers.co.uk(external link)) which includes lots of information about the great career and development opportunities available in the care sector.
Across the country there is a shortage of people choosing a career in social care. The situation is no different in Calderdale and the Council and its social care providers are looking for people who are dedicated, kind and passionate about working alongside people who need care and support, to enable them to live the best lives they can.
The new Calderdale Cares Careers website highlights the qualities and skills which people may already have that could mean they would make a great care worker. It also includes detail about the roles available for both those with formal care qualifications and those without.
There's lots of information available to guide people through their career journey, including detailed role profiles and the requirements needed for both entry level careers and for those with existing qualifications or experience looking to further their career or return to social work after leaving the sector.
There's also detail about other roles available, such as careers within management, ensuring quality care and support; or as social care assessors, working alongside social workers and occupational therapists to help people live their best life.
For those looking for specific roles, the website also includes a 'job search' function with details of existing job opportunities at care providers across the borough, to help people find their perfect fit.
To help guide people through the recruitment process, the site also includes lots of practical advice on employment skills, including how to get support with writing a CV or covering letter or preparing for an interview.
Calderdale Council's Cabinet Member for Adult Services and Wellbeing, Cllr Josh Fenton-Glynn, said:
"Work in the care sector makes a difference to people's lives. I'm incredibly proud of some of the fantastic, committed people we have working in care in Calderdale. We do all we can to support people in care and that is why we are helping to support and train those who work in this sector, so this work isn't just a job, it's a career. The new Calderdale Cares Careers site is full of information to help you start a career in care.

"We understand that any role in care requires great skill and responsibility and in recognition of this, we've invested an additional £1.5 million to support providers in working towards paying the Real Living Wage from next year. We hope this will attract more people to work in adult social care and help providers recruit and retain staff.

"As well as competitive pay, there are also lots of opportunities to progress. If you think it might be the job for you, please check out www.calderdalecarescareers.co.uk(external link) and find out more."
Mr. Manjinder Dhiman – Registered Manager, on behalf of Calderdale's Registered Managers Network, said:
"In these extremely difficult times for the care industry in general, recruitment has been a major issue for services across Calderdale. So as part as the partnership between the registered managers network and Calderdale Council we have managed to collaborate and produce a dedicated website which can help providers with the recruitment process.

"We would like to thank Calderdale Council for the opportunity for allowing the registered managers have a voice and input into a wonderful project which can benefit all services and continue to provide high quality care in Calderdale care services."
The kindness shown by those working in the care sector helps us build a more resilient future and supports the key themes of our Vision2024 for Calderdale. The year 2024 marks Calderdale's 50th birthday, and there are less than two years to go. Where do we want to be by 2024? What's our ambition and what will be different? Find out more at www.calderdale.gov.uk/vision
ENDS