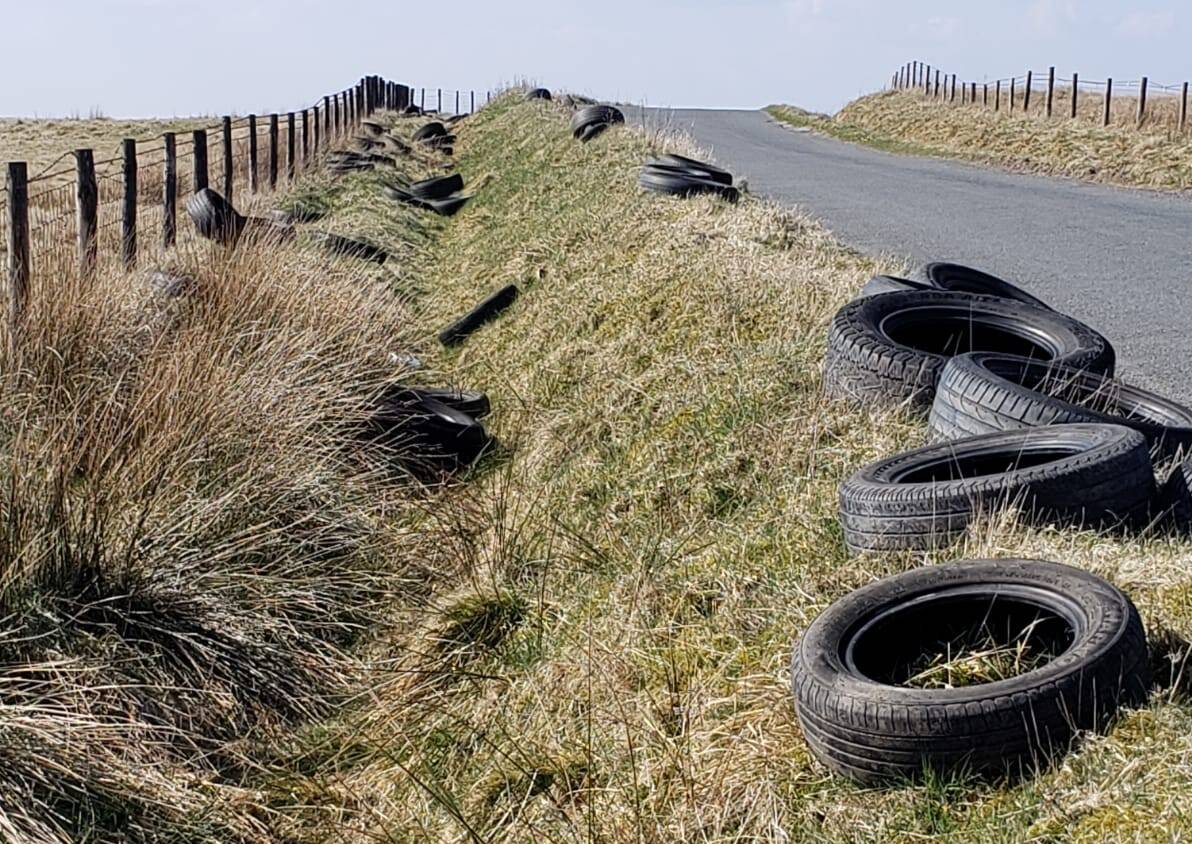 People committing environmental crimes, such as littering or fly tipping, could be subject to increased enforcement action, as Calderdale Council considers new levels of fines for certain offences.
The Council is committed to keeping the borough safe and clean. It spends a large proportion of its resources on cleaning streets and open spaces, aiming to keep them free of litter, waste (including fly tipping), dog fouling and graffiti.
The Council has the power to issue Fixed Penalty Notices (FPNs) to those committing offences which cause nuisance or blight the environment, requiring the offender to pay a set fine relating to the specific offence.
The current fees relating to these fines have been in place for 13 years and members of Calderdale Council's Cabinet will now consider revised levels of fines as part of a review of the borough's FPN charges.
As part of this review, it's proposed that a new FPN is introduced for the offence of fly tipping. The Council does all it can to tackle fly tipping and the culprits already face the risk of prosecution and fines of up to £1000. Introducing a further FPN of £400 would allow for swift action for first-time offenders, with threat of prosecution for serious cases or for repeat offenders.
Increases in current FPN fines are also proposed for those failing to responsibly dispose of waste, offences relating to waste storage, unauthorised distribution of literature such as flyers (which can contribute to littering), and graffiti.
It's also proposed that the current fine of £50 for littering is doubled, with offenders receiving an 'on the spot' fine of £100 if they are caught dropping litter, including discarded cigarettes. A new fine of £50 for the offence of smoking in a smokefree workplace would also be introduced, applying to offences such as smoking in taxis.
Calderdale Council's Cabinet Member for Public Services and Communities, Cllr Jenny Lynn, said:
"Issues like fly tipping, littering and dog fouling cause a real blight on our beautiful borough and are committed by people showing a complete disregard for others and for our environment.

"Not only are crimes like fly tipping unsightly they're also unnecessary, with viable legal alternatives available, where waste can be disposed of responsibly.

"Tackling these types of crimes is important to the Council and to local people and we want to do all we can to deal with these selfish and irresponsible crimes quickly, firmly, and appropriately.

"FPNs allow our enforcement team to take immediate action, and the proposals as part of this review would increase the amount and range of fines which can be imposed for certain offences."
The Review of Fixed Penalty Notice charges report is being discussed by Calderdale Council's Cabinet at the meeting on Monday 10 July 2023, at Halifax Town Hall. The meeting is also being streamed online.