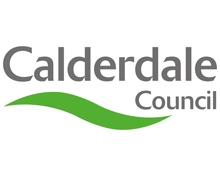 Local people can join the conversation on how the streets where they live, work or travel could be improved in the Skircoat area of Calderdale.
Calderdale Council has launched a new survey to listen to residents' views on how their experience of walking, cycling and spending time in the streets around Skircoat could be made better.
This comes after the Council recently asked people for their views on physical activity in their community, through Active Calderdale's annual 'Your Views Matter' survey.
With a range of other projects being developed across other parts of the town, the Council is now carrying out an initial study to improve streets in Skircoat using national government funding from the Department for Transport, and is encouraging local people to have their say to make the study a success and to secure further funding for possible improvements shaped by the study. Skircoat is the first part of Calderdale to benefit from this kind of study, and depending on the outcome, further areas could follow in the future.
The #YourStreetMatters consultation for Skircoat is running until Sunday 21 August 2022. Please visit https://calderdale.commonplace.is/map/skircoat(external link) to pinpoint the places that could be improved, to say why and how, and to share your ideas to help improve your neighbourhood.
Cllr Scott Patient, Calderdale Council's Cabinet Member for Climate Change and Resilience, said:
"Walking, cycling and spending time outdoors in our local area is great for our health and wellbeing and our connection with nature. It also supports our work to tackle the climate emergency, improves air quality and contributes towards our zero-carbon Calderdale mission – something we're highlighting this Net Zero Week.

"As part of our Skircoat study, we want to know how to make it easier for people to choose to travel in active ways, and how to make local streets more pleasant places to spend time. That's why we'd appreciate as many people as possible sharing their views, so they can help shape the improvements that would make a difference to their lives."