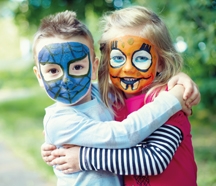 It's less than a year to go until the Grand Départ of the Tour de France, the biggest annual sporting event in the world, comes to Calderdale on 6 July 2014. If you've seen the inspiring footage of this year's Le Tour, you'll know what an amazing experience it's set to be in this country in 2014. And it's so much more than just a bike race!
Planning is already underway not just for the race, but also for the ambitious 100-day cultural festival, which kicks off on 27 March 2014 leading up to the Grand Départ. Its set to showcase the best of Yorkshire's art and culture. An array of exciting events will bring music of all kinds, outdoor spectacles, theatre, dance, literature, digital work, installations and visual arts to local and international audiences.
The festival will be an amazing start to the Tour de France, but what does it mean for our local community? If you're part of a cultural, arts or community group, Calderdale Council is giving you an unmissable chance to find out how to get involved. Bite-sized information sessions are being held in August – come along and find out what the cultural festival means for you and your area; how you can get involved; tips on making the most of the festival opportunities, including marketing, raising profile and audience development; and how you can keep up-to-date with what's happening over the next few months.
All sessions are free of charge and they're coming to a place near you:
Thursday 1 August 2013: Town Hall, Halifax, 11.30am – 12.30pm
Tuesday 6 August 2013: Smith Art Gallery, Brighouse,5pm – 6pm
Friday 9 August 2013: Birchcliffe Centre, Hebden Bridge, 12 noon –1pm
Calderdale Council's Cabinet Member for Communities, Cllr Steve Sweeney, says:
"Anyone who has seen the images of this year's Le Tour can't fail to be excited by this spectacle. The Yorkshire Grand Départ will also bring the region to life, and will celebrate the richness and creativity of our county. We want you and Calderdale to be at the heart of that. Having reclaimed a part of Nice as Cragg Vale corner, the French connection starts from now! We encourage local groups to come to our information sessions to find out what amazing opportunities there are, and to help them plan how they can get involved."
Please confirm your attendance by contacting Stuart Muxlow at Calderdale Council: stuart.muxlow@calderdale.gov.uk