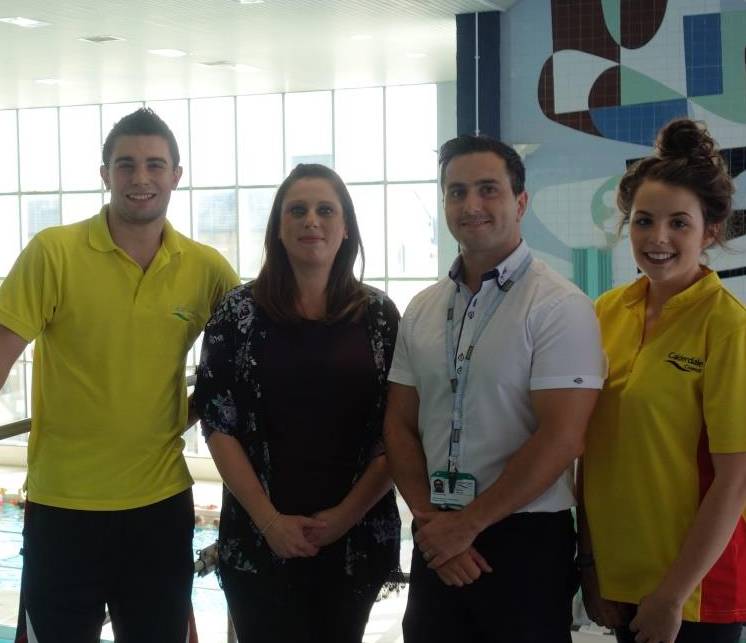 Calderdale Council's Sports Service is celebrating after reaching the 10,000 members milestone. 
On 1 September 2014, Calderdale's Active Lifestyles membership figures reached a record high of over 10,000 members – a sign that people love coming to the fitness classes, swimming in the pools, training in the gyms and taking part in the other activities as much as they love the release of the happy hormone after their workout.  
This fantastic achievement adds to what has been another great twelve months for sport in Calderdale, with the Tour de France racing through the region earlier this summer and last autumn's rugby league world cup. 
Leisure time is precious which is why the sports service aim to make every visit as enjoyable as possible.  Many of the 10,032 (and counting) members have renewed their membership year on year, proving that the huge range of classes, friendly instructor support and great facilities continue to be a draw for both new and existing members. 
It's easy to see why so many people have signed up for Calderdale Active Lifestyles membership.  With 5 gyms, 4 swimming pools, over 200 fitness classes every week, 3 squash courts, sauna steam rooms, swimming lessons and more you should never be at a loose end for health related activities. 
Calderdale Council's Cabinet Member for Communities, Cllr Marcus Thompson, said: 
"This is another fantastic achievement for sport in Calderdale. Everybody has different reasons for getting fit and enjoy different activities so we have taken it as our priority to provide as much variety as we can. 

"Our membership not only offers great value for money, but with the use of 5 sites all across Calderdale, it also offers fantastic flexibility, meaning you're never far from a gym or swimming pool, or one of our many varied fitness classes wherever you are in Calderdale. 

"This value, along with the opportunity to try a varied programme of activities, means that whatever your goals are, there'll always be something to motivate, encourage and inspire you.

"I'm really pleased, but not surprised that the service has achieved these incredible membership figures." 
The 10,000th member was Roxanna Brann, who signed up at Halifax Pool. She is looking to get fitter, using the gym, pool and fitness classes. Roxanna said: 
"I'm really enjoying my workouts so far. I've now got more free time, so I'm looking to work out every Thursday and Sunday. 

"There's a fun, friendly atmosphere at the Pool, and everyone I've met so far has been really helpful, and I've had plenty of great support to motivate me.  

"All my family are using the facilities. I've got three kids and they enjoy their visits as much as I do!" 
Calderdale Council's sport staff are on a mission to create a fitter Calderdale and they want you to join them. Being physically active can help maintain good health and prevent and manage certain medical conditions. Just 30 minutes of moderate activity 5 times a week can have fantastic health benefits. 
New members are always welcome, with adult prices starting at £21.50 a month for unlimited usage. For more information call in to any Calderdale Council fitness centre, or visit the Council's website: Sport and Fitness