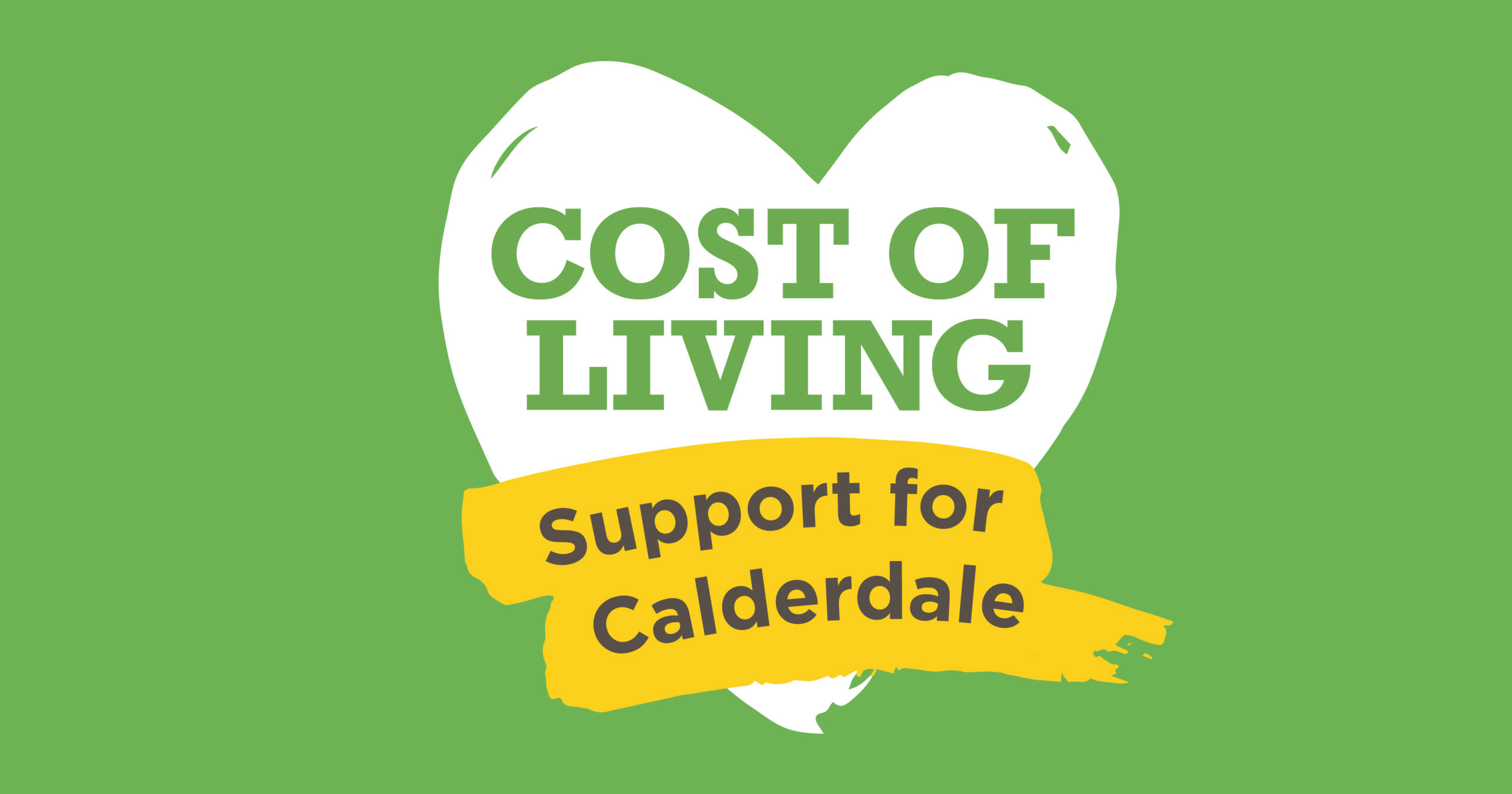 People struggling with the cost of living crisis will be able to get more support, thanks to a £175,000 cash boost for Calderdale community groups providing a helping hand.
In November 2022, Calderdale Council, the Mayor of West Yorkshire and the Community Foundation for Calderdale joined forces to launch the Calderdale Cost of Living Fund. They invited local voluntary, community and faith organisations to apply for a share of the funding.
Grants totalling more than £175,000 are now being awarded to 34 organisations across the borough, to help them provide practical help to people affected by the rising cost of living. Their work will focus on one or more of the following areas:
Emergency support: The most vulnerable people needing urgent financial support to pay bills or buy warm clothes, bedding and other essentials will receive a one-off payment of up to £200.
Prevention: 21 of the 34 successful organisations will provide warm spaces at the heart of the community to help save money on heating at home and prevent people reaching crisis. A new directory at www.calderdale.gov.uk/v2/residents/community-and-living/money-and-wellbeing-calderdale/warm-spaces shows where people can go to keep warm in Calderdale.
Resilience: Local advice and support services will be stepped up to help people with money management, benefits advice and jobs and skills support.
Cllr Jenny Lynn, Calderdale Council's Cabinet Member for Public Services and Communities, said:
"Life is tough for many local people as the cost of living continues to soar. It's amazing to see the kindness of our communities as Council teams, partner organisations, voluntary groups and individuals pull together to help those most in need.

"This brilliant support will now be boosted by the new Calderdale Cost of Living Fund. We were really impressed by the ideas put forward by the applicants, and the successful community groups will soon make a start on offering much-needed additional help to our most vulnerable residents."
Tracy Brabin, Mayor of West Yorkshire, said:
"We are taking urgent, direct action to help people and businesses across West Yorkshire with the cost of living crisis. 

"It is a scandal that people are being pushed into poverty and the use of food banks is being driven up in a country that has the sixth biggest economy in the world. 

"As local leaders we are stepping in to support our local communities and businesses at a time of national crisis, helping to keep people warm and fed this winter."
Steve Duncan, CEO of the Community Foundation for Calderdale, added:
"It's great that we have been able to partner with Calderdale Council and the Mayor of West Yorkshire to get grants out quickly to organisations who help our community and will keep people safe and warm. Calderdale is known for its resilience and kindness, and we will work together to look after each other, especially the most vulnerable in our local area."
The following organisations will benefit from the funding:
Arch-Way Project
Basement Recovery Project
Advancement of Community Empowerment CIC
Citizens Advice Calderdale
Happydays Ministries UK
Light Up Black and African Heritage Calderdale
Focus4Hope
Unique Ways
Making Space
Women's Activity Centre
Spotlight Faith Group Organisation
St Augustine's Centre
Himmat Limited
Noah's Ark Centre
The Halifax Academy
Calder Community Cares
Mixenden and Illingworth Parochial Church Council
Disability Support Calderdale
The Space @ Field Lane Group
Clifton Methodist Church
The Parochial Church Council of Christ Church, Sowerby Bridge
Community Transport Calderdale
The Cornholme and Portsmouth Old Library Ltd
Hebden Bridge Community Association
Colt Enterprise (Calderdale) Ltd
Age UK Calderdale and Kirklees
Project Challenge
Calderdale SmartMove
Our Place Calderdale
Elland Christian Centre
The Brunswick Centre
Grass Roots Family CIC
Artworks
Wadsworth Community Association
The Council's money and wellbeing web page continues to offer a range of information and advice to help people through the cost of living crisis.
Recruitment is underway for two new fixed-term roles which recognise the serious impact that price increases are having on local people. The Council's Cost of Living Project Manager post will oversee the work across Calderdale and will be advertised soon on the Council's jobs and volunteering web page.
The Council is also supporting a Cost of Living Coordinator role in the VSI Alliance, which will work with residents to learn what needs to be done in the community to have the biggest impact. To find out more and apply, please visit www.vsialliance.org.uk/post/weeks-update/vsi-alliance-cost-living-coordinator-closing-10th-january(external link) The closing date for both roles is Tuesday 10 January 2023.