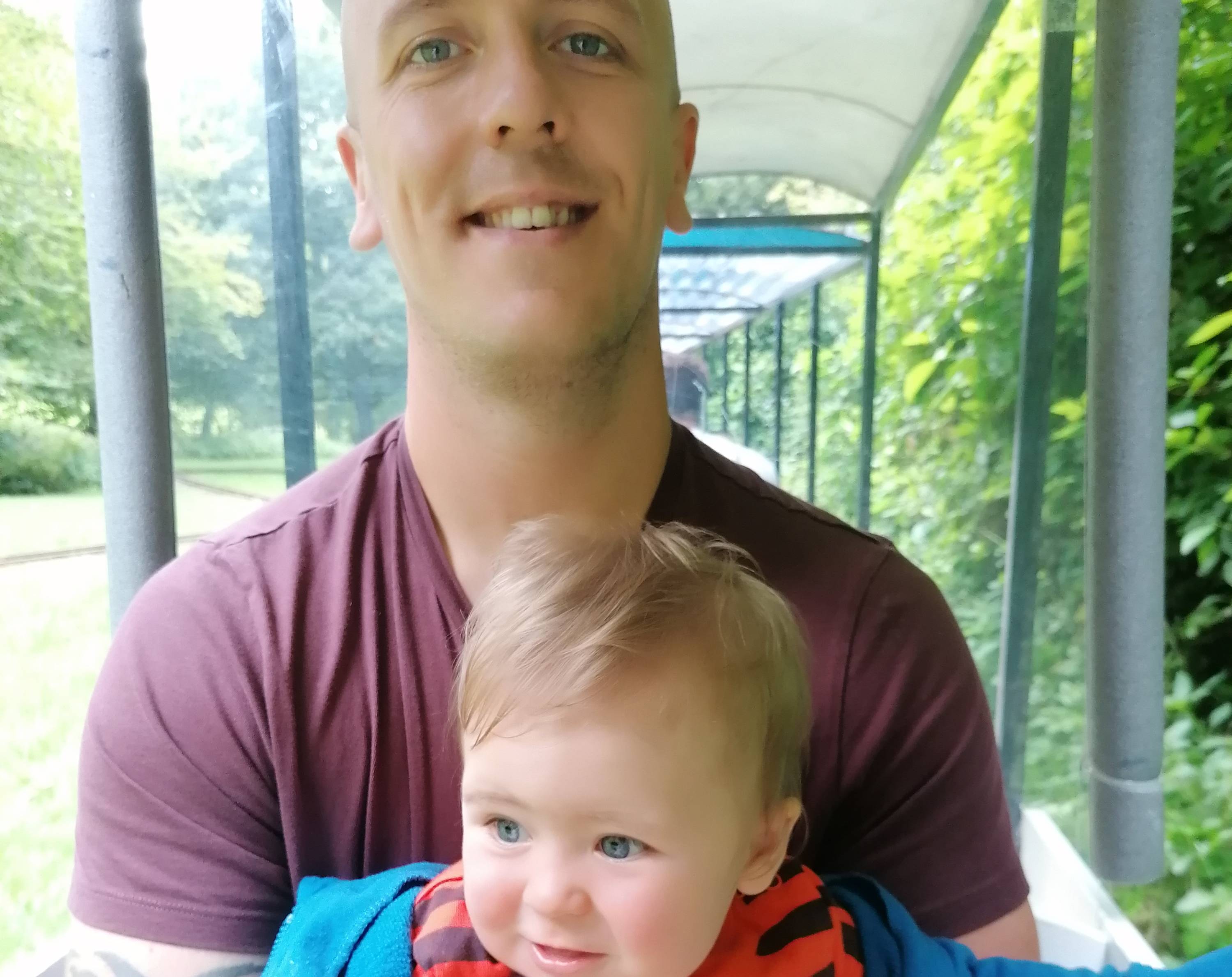 Calderdale Council is sharing dozens of creative ideas with local families to support their children to be active, happy and healthy during the ongoing COVID-19 pandemic.
The Council has launched its first Vision2024 Families e-newsletter, which will go out in autumn, winter, spring and summer to families who have signed up across the borough.
The newsletter celebrates all the wonderful things that parents and carers can do together with their children in Calderdale's great outdoors and at home, as well as giving information on where to get parenting support and advice and access to virtual groups.
The activities in the newsletter, which are also available online and on an app, help children to learn, get active and have fun. They are part of the '50 things to do before you're five' project, which the Council launched in August 2019.
From fun in Calderdale's distinctive countryside and parks, to reading and drawing together, the '50 things' activities focus on play and developing speech, language and communication.
Helping children and young people to reach their full potential is a key part of the Vision2024 for Calderdale – ambitions for the borough in the run-up to its 50th birthday in the year 2024.
In August 2019, the Council introduced Vision2024 Babies, an exciting project where Calderdale parents, carers and babies under 12 months started taking part in the '50 things' activities and are sharing their experiences over five years in the run-up to the children starting school in 2024.
Richard Greenwood from Calderdale is dad to one-year-old Jude, who loves books and playing. Richard and his wife, Becky have been exploring activities with Jude through the '50 things to do before you're five' app since Jude was born, including woodland walks, singing nursery rhymes and reading stories. The activities have helped Jude to develop, and Richard recommends the '50 things to do before you're five' app to other families. He says:
"There is so much information to support you with your little ones. I love that you can add photos and videos to it under the memories section. As Jude gets older we will involve him more in using the app and get him to choose something he wants to do from it.

"We have been on lots of long walks throughout lockdown and Jude really enjoys being outside. We are hoping to explore this further when he is walking. We talk to him about all the things around us and look out for animals."
The '50 things' and Vision Babies projects are part of the Council's wider work on early years, to make sure children have the best possible start and are ready to learn and thrive. This also includes ongoing work on speech, language and communication needs and the development of the Starting Well Board.
The Council, together with partner organisations in health, early years settings, children's centres and schools, came together in September 2020 for the first meeting of the Starting Well Board. Part of the Board's work is looking at the 'family journey' from pre-pregnancy to the child being ready for school, and the views of local parents and carers will be invited to shape its development.
Cllr Wilkinson, Calderdale Council's Cabinet Member for Children and Young People's Services, said:
"We want all children in Calderdale to develop well, thrive and achieve their best. We're progressing well with our early years work and we've had great feedback from local families who are enjoying and benefiting from the '50 things to do before you're five' activities.

"We hope our new Vision2024 Families newsletter will inspire even more people to give the activities a go, especially as many people will be looking for ideas for things to do with their children now that we're living with more COVID-19 restrictions.

"As a parent myself, I know how important it is to keep some consistency in family life through all this uncertainty. My son missed nursery a lot in the first national lockdown, and it was so important to find creative new ways to support his development and keep him happy and healthy. As a family, we have been taking more opportunities to get outdoors, stay active and enjoy nature."
To sign up for the Vision2024 Families e-newsletter, head to http://eepurl.com/ds-6_f(external link) You will be automatically added to the subscriber list and there is a privacy notice at the bottom of the sign-up form with a tick box.
Find out more about '50 things to do before you're five' and get the iPhone and Android app at https://calderdale.50thingstodo.org/app/os(external link)
Babies, toddlers and pre-schoolers need to be physically active every day to support their healthy growth and development. Toddlers and pre-schoolers should be active for at least three hours a day, spread throughout the day. Lots of the '50 things' experiences link to being active. For more ideas on ways to move more, visit Active Calderdale: http://active.calderdale.gov.uk
The year 2024 marks Calderdale's 50th birthday. Where do we want to be by 2024? What's our ambition and what will be different? Find out more at www.calderdale.gov.uk/vision