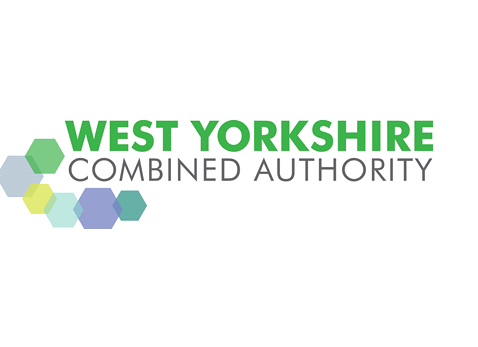 Press release from West Yorkshire Combined Authority 
£33m investment in Leeds City College approved by West Yorkshire Combined Authority
Follows on from opening of Kirklees Process Manufacturing in October – major skills boost to innovative industries including healthcare, life sciences and manufacturing sectors
Takes total investment in upgraded FE college infrastructure in the region to £79m – largest package of skills capital investment in the country
Overall investment expected to deliver £600m impact for the regional economy and 3,000 new apprenticeships over the next five years
Following the West Yorkshire Combined Authority's approval last week of £33m investment in state-of-the-art new life science and digital facilities for Leeds City College, a total of £79m has now been committed towards new FE college infrastructure in the region – the largest package of skills capital investment in the country currently underway.
On top of the latest approval, 10 college projects have already secured investment and are now underway. These 10 projects combined are expected to make a £600m impact on the regional economy through an 18% increase in the number of college students by 2021 and the creation of 3,000 apprenticeships.
The £79 million investment was secured through an overall £1bn Leeds City Region Growth Deal agreed with Government in 2014. As well as creating world-class FE college facilities, the investment aims to ensure that growing industry sectors in the region have access to a pipeline of high quality skills and that young people are able to develop the skills to match future labour market demand.
The Leeds City College Quarry Hill project has received its £33m grant approval to build an ambitious new healthcare and life science training centre that will equip young people in the region to enter this growing industry – which in Leeds City Region grew at nearly twice the rate of the national average between 2014 and 2015. The development includes the relocation of existing healthcare, science, digital, creative arts and media departments onto a new site in Leeds city centre to accommodate growth in student numbers at both Leeds City College and Leeds College of Music.
Following the green light from the Combined Authority for investment, construction of the new facility is expected to get underway in January 2017.
Colin Booth, CEO and Principal at Leeds City College, said:
"We're thrilled to have received the go-ahead for this exciting development. The new build in the heart of Leeds will be a dynamic and contemporary learning environment that meets the needs of the local economy. It will be home to health and caring services, digital and creative arts, as well as a new facility for Leeds College of Music.

"The Quarry Hill Campus will highlight our commitment to providing exceptional learning spaces and will aim to enhance and complement this growing cultural quarter."
The Kirklees Process Manufacturing Centre (PMC) in Huddersfield is another pioneering scheme that has recently been realised through £3.1m of Growth Deal funding. The Centre, which opened its doors to students earlier this autumn, provides specialist training for apprentices on cutting-edge equipment used in industry with the aim of fast-tracking their careers in the chemical, pharmaceutical and manufacturing sectors. The centre currently has 70 apprentices on its books, which is likely to rise to 300 in the next few years.
Speaking at the opening of the centre in October, the Government's Northern Powerhouse Minister, Andrew Percy, said:
"This government has invested millions of pounds to fund Kirklees College's new Process Manufacturing Centre to help boost growth and create jobs in the Northern Powerhouse.

"The centre will enhance Leeds City Region's reputation as a hub for manufacturing and will give students the best training possible to get a job in the industry. I would encourage anyone interested to take advantage of this fantastic opportunity."
The Leeds City Region is the largest manufacturing employment area in the country, and over the coming years is expected to see significant demand for new entrants into the sector as the current workforce retires.To meet this future jobs demand and ensure that young people have the high level skills to match, the new Centre brings together leading regional and national businesses including Kodak, Nestle and Syngenta with education professionals from Kirklees College.
In addition to Growth Deal support from the Leeds City Region Enterprise Partnership (LEP), the project has benefitted from over £700,000 in donations from businesses including the donation of a robotic arm from Huddersfield-based Olympus Technologies and STEM champions Air Products.
Roger Marsh OBE, Chair of the LEP said:
"Our £1bn Growth Deal is now well into delivery and is ultimately expected to create 36,000 new jobs for local people in our region.

"Central to our ambitions is ensuring that young people in our region are able to benefit from these job opportunities, so I'm delighted that the £79m in our Growth Deal allocated towards FE college facilities has now been fully committed.

"With major investment on the horizon in infrastructure schemes such as HS2 and the West Yorkshire Combined Authority's own £1bn Transport Fund, the opportunities for young people in our region to have a fulfilling career and a great future are amazing. This is why we are partnering with local FE colleges to invest in facilities and technologies that will get our young people off to the best possible start."
Cllr Susan Hinchcliffe, Leader of Bradford Council and Skills Lead for the LEP said:
"We have an ambition to exceed the national average on higher level skills and to do this, we need to support our education institutions to provide the best quality learning environments for young people to be inspired and to learn.

 "These investments in new college facilities – alongside our other skills priorities of increasing apprenticeships, creating more and better jobs, and supporting skills development in the region's key growth sectors – will go a long way towards ensuring that all young people in our City Region have access to a good job with progression opportunities, and that businesses have access to the right mix of skills to grow, innovate and succeed."
Other projects supported through the £79m skills capital investment include the Wakefield Advanced Skills and Innovation Centre at Wakefield College, supporting skills development in the creative and digital and advanced manufacturing sectors as well as local business innovation, and new facilities at Shipley, Wakefield and Selby Colleges. 
ENDS