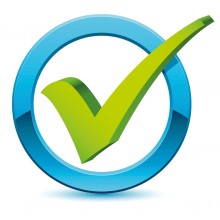 Calderdale Council's approach to working with children and families has been recognised as an example of success in a major national article about children's social care.
This comes after Calderdale was recently ranked as one of the top 10 councils in the country for adult social care.
Yvette Stanley, National Director of Social Care, has published a commentary on GOV.UK about ways of working to ensure the best possible experiences for children and their families. It includes examples of good practice from councils across the country, based on their recent Ofsted inspections.
The role of the National Director of Social Care is to lead on the design, delivery and review of Ofsted's improvement offer to local authorities who are judged through inspection to be inadequate or require improvement.
Last year, Ofsted rated Calderdale Council's Children and Young People's Services as 'good' overall with 'outstanding' features, following an inspection in November 2018.
The Council's work to develop a confident and committed workforce has been highlighted in Yvette Stanley's commentary as some of the best practice nationally.
This is because Calderdale social workers are encouraged and supported to reflect on their practice and its impact and to identify ways to further help children. They receive help from their practice managers and Calderdale Therapeutic Team, and told Ofsted inspectors that they feel safe and enabled "to make a real difference in children's lives".
Cllr Megan Swift, Calderdale Council's Cabinet Member for Children and Young People's Services, said:
"Following our Ofsted rating last year, we are delighted with this further praise for our Children and Young People's Services. Once again, I thank our teams who work incredibly hard to help young people achieve their potential. Thanks to their talent and enterprise, Calderdale stands out nationally for how to make a positive impact on the lives of children and their families."
Julie Jenkins, the Council's Director of Children and Young People's Services, added:
"This national recognition is a major achievement and reflects the hard work and dedication of our teams. I'm extremely proud of all our staff who continue to go the extra mile for children and young people in Calderdale."
You can read the commentary here: www.gov.uk/government/speeches/social-care-commentary-using-models-of-practice-successfully(external link)
Having strong services for children and young people supports the Vision2024 for Calderdale. In the year 2024, Calderdale will celebrate its 50th birthday. Where do we want to be by 2024? What's our ambition and what will be different? Get involved in the conversation using #VisionCdale2024 on Twitter, by following Calderdale Council on Facebook and by visiting www.calderdale.gov.uk/vision