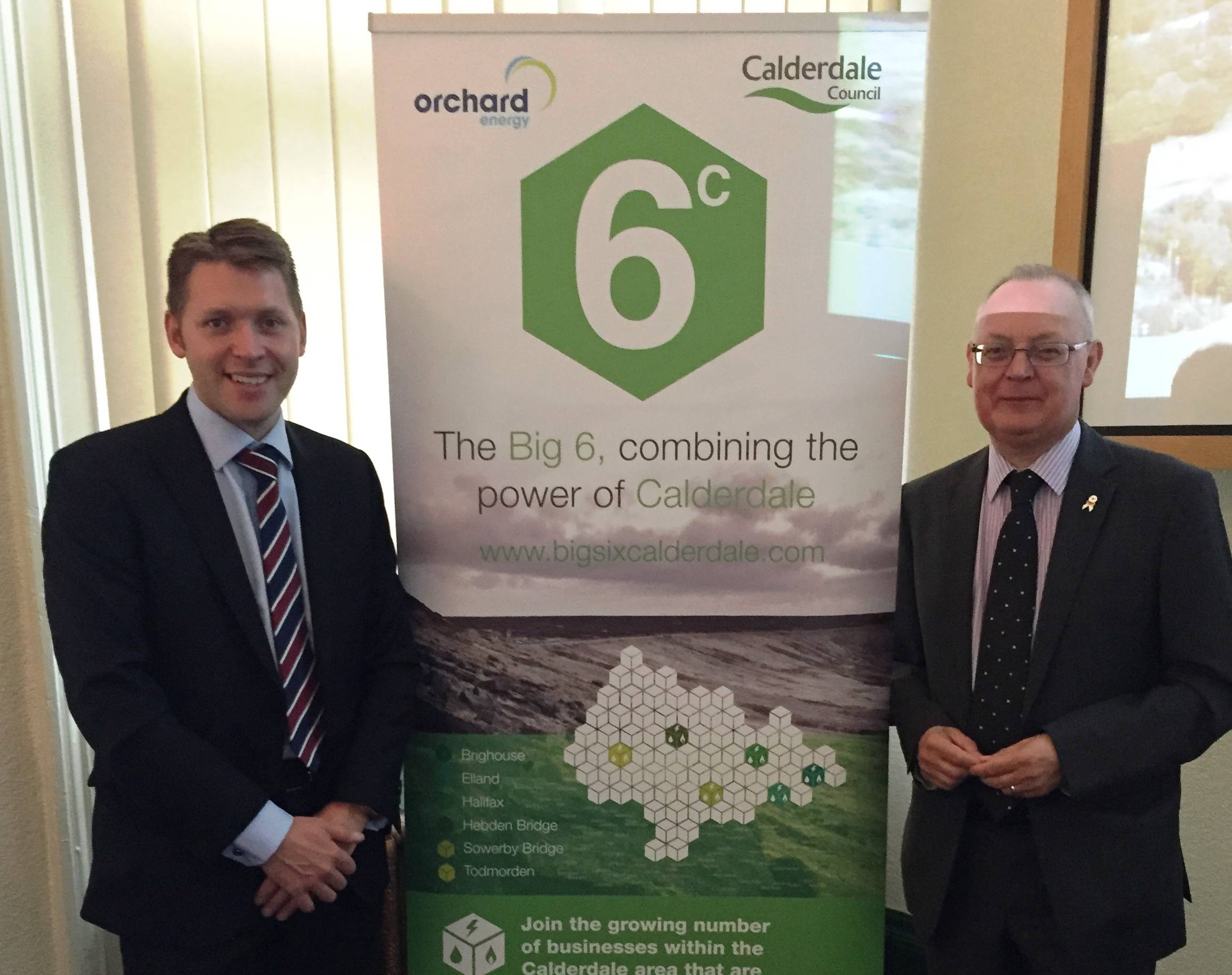 Local businesses reap benefits from unique energy initiative
A unique energy initiative designed to support local businesses in Calderdale reduce their overheads has helped save hundreds of thousands of pounds in just 12 months.
6C Energy was launched last year by Calderdale Council and Orchard Energy to help organisations in Calderdale manage their energy consumption and save money on their energy bills. Since September 2015 it has supported 25 local businesses, as well as schools and colleges, making a combined saving of £300,000.
6C Energy is the first scheme of its kind in the UK designed to reduce energy bills and lower consumption by offering businesses a number of options adapted to their individual needs, from flexible to traditional fixed contracts.
By pooling their resources with other member organisations, they can also benefit from greater energy buying power and significant savings on their energy bills – the bigger the hub, the bigger the savings – as well as long-term stability with their energy prices.
Dru Widdowson, new business executive at 6C and Orchard Energy, said:
"Many organisations lack resource and time to source the best deals on their energy usage and end up paying over the odds without realising it. Initiatives like 6C Energy do all the hard work for them.

"Organisations also have the advantage of choosing a contract that best fits their business. Whether they want to risk the flexible option, but potentially benefit from huge savings, or take the safer route with a fixed contract, with a price guarantee, even if the market should fall."
Cllr Barry Collins, Calderdale Council's Cabinet Member for Regeneration and Economic Development, said:
"In the last year we have seen many Calderdale businesses benefit from 6C. We are here to support local businesses to become more sustainable, both financially and environmentally, and this project is proving to be very successful in finding ways for businesses to use less energy and pay less for it. I encourage local businesses to get in touch and see what 6C can do for them."
Members have access to a dedicated energy consultant who works closely with each business to create long-term strategies. Other beneficial services include, energy purchasing, water management, bureau services, audits, energy solutions, help with environmental policies and ensuring compliance with energy certificates (DECs) and energy performance certificates (EPCs).
6C Energy's first and largest member, local manufacturer Metaldyne, part of a global supplier of parts to the automotive industry, was spending a significant sum on its electricity and gas bills – approximately £520k per year, but since joining the 6C scheme has benefitted from a 22% reduction in energy costs per annum.
Matthew Sykes, maintenance leader & EHS coordinator at Metaldyne, said:
"6C appealed to us because we were able to enter into a cooperative with other like-minded local businesses. The process of signing up was straightforward and hassle-free and the savings will help towards the company's overall savings targets. The automotive industry is intense and there is a low profit margin so it will help the bottom line significantly."
For more information on 6C Energy and the benefits of becoming a member, call 0844 581 0844, e-mail info@6Cenergy.co.uk or go to www.6Cenergy.co.uk(external link) and @6CEnergy.