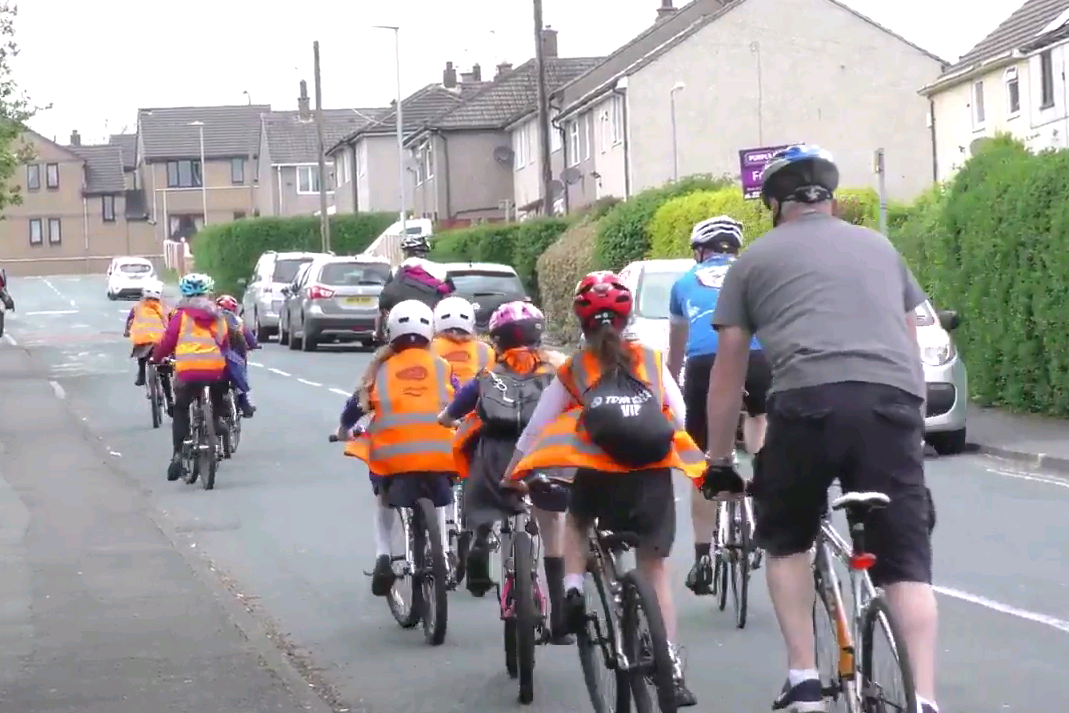 Not-for-profit groups across West Yorkshire have another opportunity to bid for up to £10,000 of grant funding to encourage local people to cycle and walk to work, school or training. 
This is the second round of community grants, which are funded by the Government's Cycling and Walking to Work Fund and delivered through the West Yorkshire Combined Authority's CityConnect programme. Their aim is to allow community groups to deliver tailored grass-roots support for people living and working within their area. 
Cllr Keith Wakefield, Chair of West Yorkshire Combined Authority Transport Committee, said:  
"I'm really pleased that the Combined Authority will be offering more groups that work at the heart of our communities the opportunity to bid for grant funding. 

"Our first round of funding has enabled 12 community organisations from across the region to begin delivering unique projects that will support people to walk or cycle to employment and training opportunities. As well as helping individuals to access work or training, these organisations are contributing positively to many of our other regional priorities, including improving air quality, and people's health.  

"I am looking forward to seeing how all of these projects evolve and become a sustainable part of their community" 
The total amount of grant funding available in this round is £100,000, split into a nominal amount of £20,000 per West Yorkshire district. Grants will be allocated via a competitive process, with awards made on the basis of how strongly they fit with the fund's objectives of improving access to employment, apprenticeships and training opportunities, by encouraging commuting by bike or on foot.
Craig Grimes, Managing Director, Experience Community CIC based in Huddersfield said:  
"We received funding as part of the first round of CityConnect Community Grants. The grant is enabling Experience Community to further embed ourselves in our community in the Colne Valley through working with local companies to encourage and support their staff to cycle to work. The funding is allowing us to set up facilities to repair bikes and also provide route planning workshops so that people feel more confident about cycling to work or training opportunities. 

"It will also allow us to engage with more disabled people so that they can try different pieces of adapted cycling equipment that might enable them to cycle to work and in their leisure time. 

"Through working with non-disabled and disabled people in the same project we hope to increase community cohesion and an understanding of some of the barriers to cycling in our local area." 
The application window for the second round CityConnect Community Grants scheme opens on Monday 19 March. It will be open for four weeks, closing on Sunday 15 April. Delivery of successful projects must be complete by 31 January 2019. 
For more information and guidance on applying for CityConnect Community Grant funding please visit cyclecityconnect.co.uk/grants/ or email cityconnect@westyorks-ca.gov.uk   
Interviews are available on request, please contact cityconnect@westyorks-ca.gov.uk 
Please visit www.cyclecityconnect.co.uk(external link) for more information on CityConnect