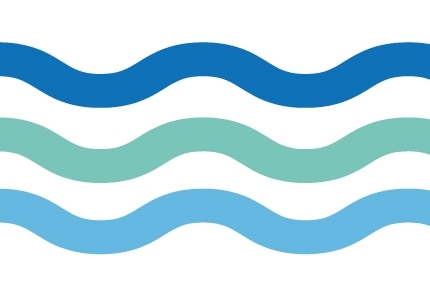 Joint press release from Calderdale Council and the Environment Agency
Calderdale Council and the Environment Agency have joined forces to help minimise disruption to traffic in the Upper Valley whilst further essential flood defence work is carried out to protect 400 homes and businesses.
The second phase of work for the Mytholmroyd Flood Alleviation Scheme is due to start in early April and the flow of traffic needs to be controlled to protect both the workforce and pedestrians.
To address concerns raised about traffic management during the first phase of work, new measures are being implemented this time to make sure the temporary traffic lights are as effective as possible and reduce inconvenience to local people and commuters.
These will be in place for the duration of the construction of the flood defence scheme, developed by the Environment Agency in partnership with Calderdale Council, the local community, and partners. The scheme is expected to be completed by winter 2019 / 2020.
Utilities companies will be diverting services that run alongside Caldene Avenue to enable the bridge to be relocated, which will allow the widening of the river to improve its capacity and reduce the risk of flooding. A two-way flow of traffic will be maintained on Caldene Avenue for the duration of the works.
The Council is calling on local people to help reduce traffic levels and air pollution by car sharing, avoiding unnecessary journeys and switching to public transport, cycling or walking where possible.
To encourage the use of public transport, a code for a free Halifax, Calder Valley and Huddersfield day mobile ticket, worth £4.10, was sent to homes in Calderdale this month.
Northern Rail has arranged an extra stop on the 17.18 train from Leeds to Manchester Victoria, which calls at Bradford Interchange (17.41), Halifax (17.53) and now Mytholmroyd (18.04). A similar arrangement is being considered for a morning train to Leeds subject to train and line capacity.
Motorists are advised to follow updates on the scheme and plan their journeys carefully. Live travel information and up-to-date details on planned roadworks are available on https://roadworks.org(external link) and regular updates on the Mytholmroyd Flood Alleviation Scheme can be found online at www.eyeoncalderdale.com(external link) and in print at various locations throughout the village.
Helen Batt, Calder catchment director for the Environment Agency, said:
"We thank everyone for their understanding while the traffic management is in place on this main route through the Calder Valley as we carry out these flood defence works in Mytholmroyd.

"Due to the vital nature of this work to protect properties in the village from flooding, unfortunately this is unavoidable.

"We are working closely with highways managers at Calderdale Council to try and keep the impact of these essential works to a minimum. To try and avoid congestion we urge motorists to plan their journeys ahead, listen to local traffic reports and think of alternative modes of transport where possible if travel is required at peak times."
Cllr Barry Collins, Calderdale Council's Cabinet Member for Regeneration and Economic Strategy, said:
"Following the devastating impacts of the 2015 floods, the Mytholmroyd Flood Alleviation Scheme is vital to improve protection for homes and businesses in the area.

"We have listened to local people's feedback from the first phase of work, and are working with the Environment Agency to do all we can to ensure traffic flows more smoothly in the next phase."
Vital works to be completed as part of the scheme include construction of new, raised and improved flood walls, widening of the river channel at key locations and waterproofing of buildings next to the river.
During the next stage of the scheme, drainage improvements will be made along Burnley Road to reduce the risk of surface water flooding.
The design and construction are being carried out by main contractor VBA, a joint venture consisting of VolkerStevin, Boskalis Westminster and SNC-Lavalin's Atkins business.
The Environment Agency and VBA are hosting an open day on Thursday 22 March to showcase the construction programme, methodology and works in each area and answer any questions from residents and businesses about the scheme.
If anyone has questions about the Mytholmroyd Flood Alleviation Scheme, they can email the Environment Agency's project team: mytholmroydFAS@environment-agency.gov.uk
This winter the Environment Agency is encouraging people to be prepared and stay safe during flooding – visit https://floodsdestroy.campaign.gov.uk/(external link) Residents are urged to sign up for free flood warnings to give them vital time to save themselves and their possessions from the devastating effects of flooding at gov.uk/flood(external link) The Government is spending over £2.5bn on flood management across the country because flooding has devastating costs for people and businesses.