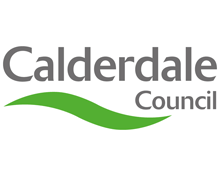 Residents in Calderdale will soon benefit from a more tailored approach to social care across the borough, as the Calderdale Market Position Statement has been launched.
The Statement is a document that acts as an invitation for social care providers to improve the care options available in Calderdale. We know accessing social care can be confusing, and that everyone is different and therefore there is no 'one size fits all' approach to social care.
Calderdale Council launched the Statement with an event at the Elsie Whiteley Centre in Halifax. 52 social care providers attended and learnt about how to improve care options in Calderdale, helping those who need it.
Many of the providers who attended haven't worked with Calderdale Council before, and we were keen to hear their innovative new ideas for social care activities.
The requirements for people accessing social care have changed as a new generation become in need of help. What may have appealed to someone seeking social assistance 20 years ago may not be as attractive a prospect to someone today. By getting providers together, they were able to share ideas, and see what they had found successful.
The Statement encourages providers to focus on the individual, to make their services more interesting and customised for each person. During the event, a video clip was played featuring Calderdale residents, including young adults who are planning for how they will live their lives when they graduate from Ravenscliffe School next year. It also featured a local businessman who is living with a diagnosis of Alzheimer's. This emotive film really emphasised the importance of the individual, and showed how people have different needs.
Calderdale Council's Cabinet Member for Adults, Health and Social Care, Cllr Bob Metcalfe, said:
"The Market Position Statement is all about starting a new conversation, both with providers and with service users. We have developed the Statement to get providers to think about offering something different for differing needs and generations.
"Sometimes it only needs to be a small change that can make a big difference to people's lives. We're working to get providers to think outside the box, with innovative ideas to offer a more personalised service."