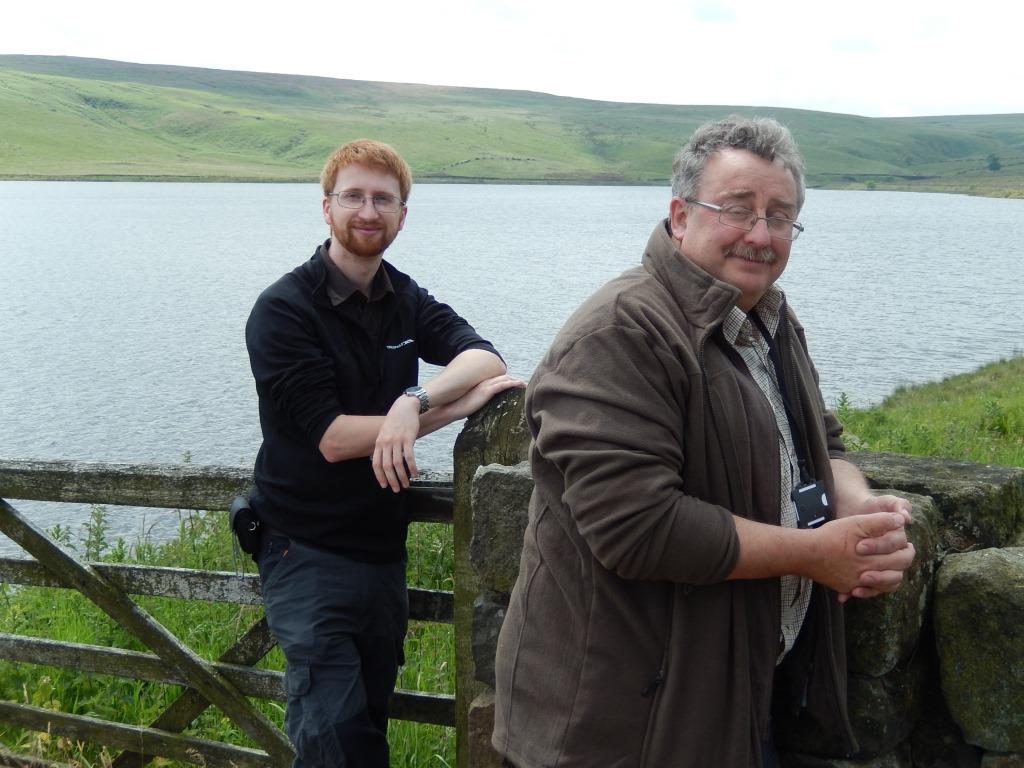 There are now two extra pairs of hands to help look after the countryside of Calderdale.
Calderdale Council and Yorkshire Water are embarking on the second year of a joint project to help people get the most out of their visit to the borough's countryside and reservoirs.
To help with this project, two assistant countryside rangers have been employed to assist with the management and leisure opportunities at a number of reservoir sites throughout Calderdale.
Working over weekends and busy periods, the two new rangers, Luke Godfrey and Stephen Marshall, will be on hand to patrol a number of sites and address any problems. This can range from being a point of contact for visitors, to addressing anti-social behaviour, illegal camping and litter clearance, as well as promoting water safety. They will also carry out regular maintenance tasks, to ensure that routes are kept clean and open.
The rangers will be patrolling a number of sites across Calderdale until the end of September, including Mixenden reservoir, Baitings and Ryburn, Gorple, Widdop and Ogden Water.
Calderdale Council's Cabinet Member for Communities, Cllr Steve Sweeney, said:
"It's important that we do all we can to protect the wildlife and natural landscapes of Calderdale. By working with Yorkshire Water to employ two new Countryside Rangers, we have extra resources, especially at busy times, to ensure that our local area remains a place to enjoy for residents and visitors alike.
"Summer is a time when many people head to our beautiful reservoirs for a day out. The rangers will be patrolling some of our picturesque areas to help them stay clean, tidy and safe for all to enjoy."
Geoff Lomas, Catchment and Recreation Manager for Yorkshire Water said:
"This is a great example of partnership working that allows both ourselves and Calderdale Council to manage some of our important sites and allow our visitors to get the most and best experience that we can offer them."