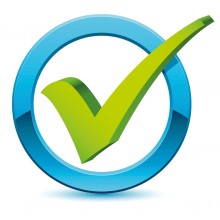 Calderdale Council's Public Health Early Years' Service (PHEYS) will now be provided by Locala Community Partnerships.
Locala recently began providing the service, after being awarded the contract for the Calderdale PHEYS as part of a formal process by Calderdale Council. Locala are an experienced provider of NHS community services, currently helping over 400,000 people in the Kirklees and Calderdale area.
Locala Health Visitors and peer supporters are now working in teams across Calderdale, covering the Upper Valley, Halifax Central, Halifax North and the East Lower Valley. The PHEYS covers Health Visiting, Oral Health Promotion and Breastfeeding Support for the families of children aged 0- 5 years in Calderdale.
The Health Visiting service will, if the family wishes, co-ordinate a family's care needs and be a single point of contact between the family and any other health and social care professionals who are providing support. This makes it easier for families to understand the roles of the various professionals and avoids duplication. Locala's Oral Health Promotion team provides services to schools, nurseries and playgroups supporting and training staff there to meet children's oral health needs.
Their Breastfeeding Support Peer Mentoring programme provides support with infant feeding to all families. All volunteers attend an accredited training course in breastfeeding peer support and there are now almost 70 active peer supporters across Calderdale.
Richard Palfreeman, Head of Operations for Locala's Integrated Children's Services, said:
"We are really looking forward to developing a high quality, innovative 0-5 years' service in Calderdale. We believe in taking a 'whole family' approach, building a trusted relationship where people feel listened to and actively involved in decision-making about their family's health and wellbeing."
Calderdale Council's Cabinet Member for Public Health and Inequalities, Cllr Faisal Shoukat, said:
"Getting the right support early on in life is so important. The services now provided by Locala will be used by families all across Calderdale, helping children 0-5 get a healthy start.

"As well as the support from Locala, there's also plenty of advice available at www.healthyearlyyears.co.uk(external link)  to help parents and carers of young children support their child's journey into healthy early years."
All Locala services are available from 8.30am to 5.30pm Monday to Friday. Families can call 030 0304 5076 (this is a local call rate telephone number) for appointments or service requirements. Calls to this number will be directed to the most appropriate person.
PHEYS appointments are made to suit both families and clinicians at a day, time and place wherever families feel comfortable. Visits can be arranged for home or at one of the clinics or many local community centres and Children's Centres in Calderdale.