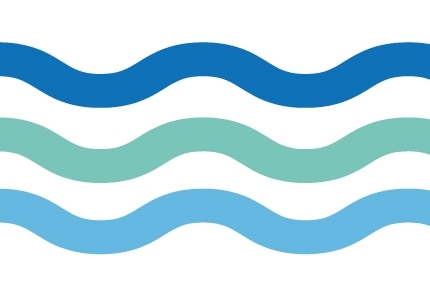 30th September – 1st October 2017
The Piece Hall, Halifax
Calderdale's talented creative community set to take over The Piece Hall as The People's Fair storms into Halifax
Parades and processions, street theatre, market stalls, exhibitions, food and the entirely unexpected will flow into Halifax's newly-restored Piece Hall for an epic finale to 'Landlines and Watermarks', a cultural programme that, since April, has been taking place throughout Calderdale.
'The People's Fair' will bring together six original creative projects, commissioned from local artists who, for the past six months, have been working with hundreds of local people from the flood-hit towns of Brighouse, Elland, Halifax, Hebden Bridge, Mytholmroyd, Sowerby Bridge and Todmorden. In a celebration of the resilience, imagination and friendship displayed by local people in the face of water-born adversity, 'The People's Fair' is an invitation, open to everyone and free for all, to experience the best that Calderdale has to offer.
A street market will include local food producers, artists and community organisations from across the Valley.  In addition, there will be plenty of quirky events taking place for the whole family to dive into. Genre-bending theatre company Pif Paf bring their infamous travelling machine, The Flycycle, to 'The People's Fair' to transport visitors on a journey of their wildest dreams; and street theatre gurus Plunge Boom will be cooking up a feast in the Troll's Kitchen. Visitors can enjoy Mr Wilson's Second Liners musical adventure show for families.
Commissioned by Calderdale Council and the Community Foundation for Calderdale from leading Yorkshire-based company 509 Arts and supported by Arts Council England, in response to the area's recovery from the Boxing Day floods of 2015, the programme of works created for Landlines & Watermarks commend the spirit and soul of the Calder Valley and the resilience of the market towns that were affected.
Cllr Tim Swift, Calderdale Council's Leader, said:
"We want to send a clear message across our region and beyond that our towns are open for business and to visitors. As part of the flood fund, we have commissioned cultural events throughout Calderdale to celebrate the strength of our communities. The People's Fair will be held in the stunning setting of the transformed Piece Hall, and we hope that local people and visitors will support the businesses and attractions and be part of this celebration."
The CEO of the Community Foundation for Calderdale, Steve Duncan, commented,
"For millennia water has played a pivotal role in shaping Calderdale and, although the floods of 2015 were devastating for many, the Calderdale communities have responded with creativity and resilience, to produce a positive legacy for the whole region to experience."
Alan Dix, festival director commented,
"The creative team has been working together with hundreds of local people of every age and all levels of experience across Calderdale and The People's Fair is a showcase of all the creativity and community spirit that the Valley displays.  Expect a family-friendly mix of Festival, Marketplace and Street Party!"
The six 'Landlines and Watermarks' creative commissions that will be presented at The People's Fair include:
'Gurgle Splosher' by Stephen Summers/Noisy Toys
A playful, interactive sound-sculpture, which combines elements of Victorian pumping stations with modern domestic guttering systems, made with the help of young people from schools in Mytholmroyd.
'Shout!' by Thomas Carter Projects
A half-hour film, 'Shout!' will replay the sounds of Hebden Bridge and stories from the community as they shout out into the sky their thoughts and feelings, in particular when it rains.
'Landed' by Two Destination Language
Short performances by local people from Elland who share their stories of life in the town in the year of its 700th anniversary.
'Laughing at Water' by Fire & Water
Taking inspiration from the geese that wander the streets of Sowerby Bridge, Fire & Water will parade a giant goose around the Piece Hall with Morris dancing, chefs, eggs and jets of water.
'A Happier Valley by Freedom Studios with North Park Pictures and Imran Ali
A short film by the people of Brighouse will uncover how their lives have been shaped by water.
'Grow with the Flow' by Incredible Edible/Handmade Parade
A stunning piece of participatory puppet art to celebrate, explore and commemorate the many narratives water has in the town of Todmorden.
The People's Fair takes place over two days, from 11am – 5pm on 30th September and 1st October 2017.  A timetable of events and performances will be published on www.landlinesandwatermarks.org nearer the dates.
The weekend also includes three performances of new folk opera 'Calderland'
written by award-winning playwright Mike Kenny ('The Railway Children', 'Blood and Chocolate') and with a score from Richard Taylor, former composer-in-residence at West Yorkshire Playhouse and twice UK Theatre Award winner, 'Calderland' will be shown at 7pm across the 29th and 30th September and 1st October.
'Calderland' is a free ticketed event and tickets can be acquired at www.thepiecehall.co.uk