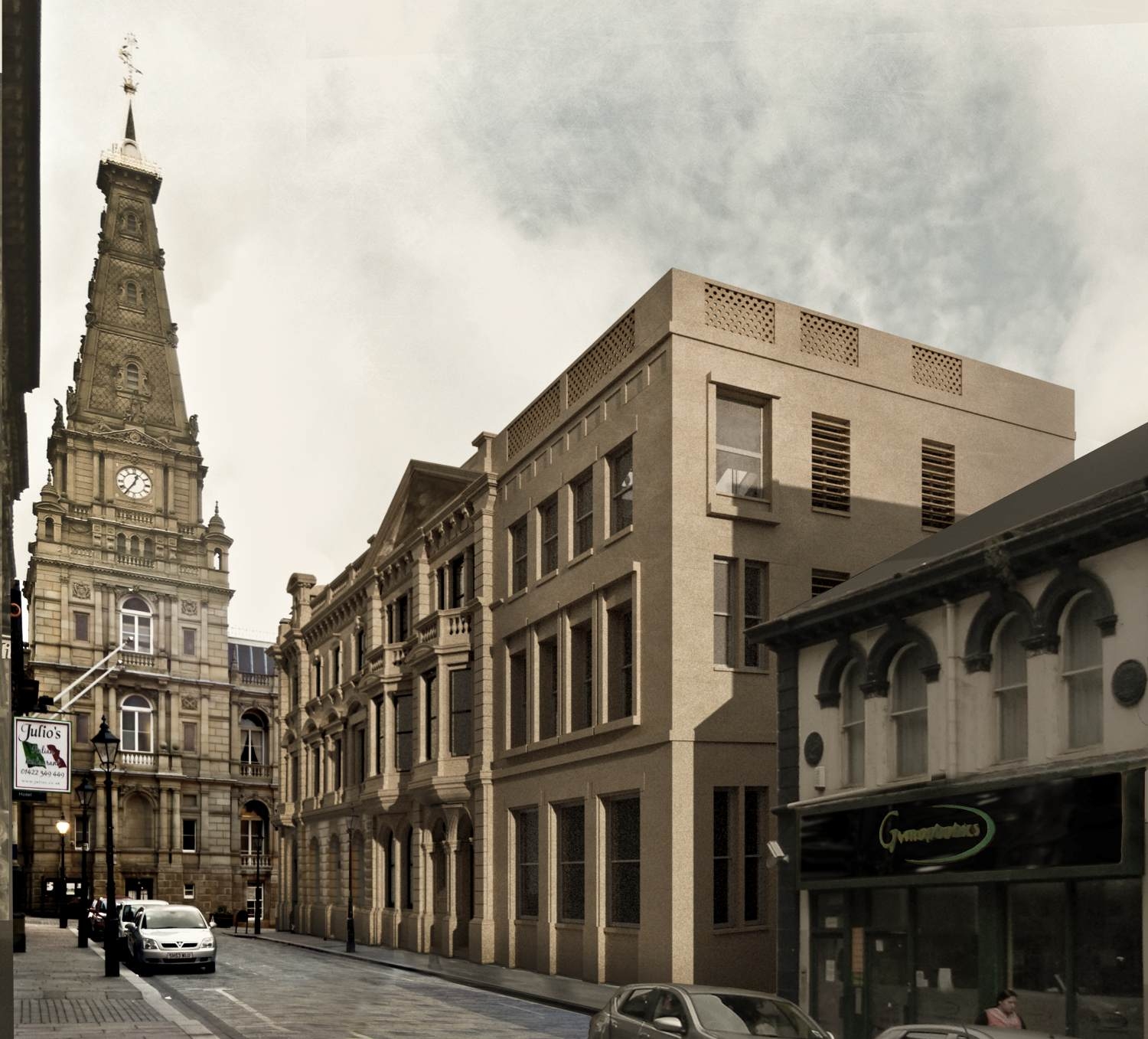 Work has now started on the renovation of the beautiful, Grade II listed Princess Buildings in Halifax town centre. 
The work is taking place as part of the next phase of Calderdale Council's scheme to reduce the number of buildings that staff work from – modernising and making better use of offices in Halifax town centre. This is being achieved by operating out of fewer buildings and providing technologies that help deliver services more efficiently and effectively.  
Two of the key buildings are now complete. The Halifax Customer First Facility opened in November 2013 and the refurbishment of Westgate House was completed and occupied by staff from various sites in April 2014. The final key building to refurbish is Princess Buildings.  
The main contractor entrusted with this task has now started on site. Internal materials are now being removed, and demolition and construction work is now taking place. The project is due to be completed by spring 2016.  
As part of the refurbishment, the building is to be modernised and made more energy efficient. It will have an increased capacity, but will retain the many historic architectural features and quirks of this Grade II listed building.   
The beautiful exterior of the building will be complemented by a completely redesigned interior and a modern extension to the rear is to be built to allow easy access through and around the building.  
The Leader of Calderdale Council, Cllr Stephen Baines, said: 
 "The refurbishment of Princess Buildings is the final step in the development of our office buildings in Halifax town centre. 

 "The outside of the building is magnificent, but the interior has needed rejuvenating for some time. The plans have been carefully designed to ensure the development makes the best use out of the space available and highlights the beautiful existing features of the building."