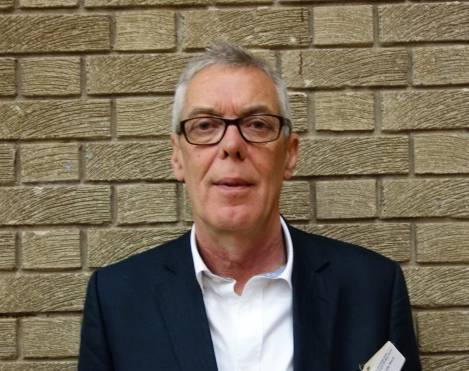 It's a great start to 2015 for two Calderdale primary schools, who have won extra funding from the Department for Education for being among the country's top achievers in the progress of disadvantaged pupils.
New Road Primary School and Sacred Heart Catholic Voluntary Academy in Sowerby Bridge have qualified for the 2015 Pupil Premium Awards following Key Stage 2 results published in December 2014. 
They were two of the highest achieving schools in England in terms of the attainment and progress of their disadvantaged pupils since 2011.
They will each receive an extra £1000 in March 2015, which will be used to keep closing the gap between the most disadvantaged pupils and their classmates.
The Pupil Premium Awards reward schools that provide evidence of effective ways to improve the achievement of disadvantaged pupils and show continued improvement in raising their attainment. The pupil premium is extra funding that schools receive for every disadvantaged pupil they teach (those who are registered for free school meals). 
Calderdale Council's Cabinet Member for Children and Young People's Services, Cllr Colin Raistrick, said:
"I'm delighted that Calderdale is one of the top performers in the country when it comes to the progress of disadvantaged children. Pupils are making outstanding improvements and it's thanks to their hard work and the support of staff, governors and parents. Our schools do a great job of giving youngsters a good start in life and making a difference to their future success, giving them extra help where needed. This helps to close the gap between disadvantaged pupils and their peers."
Headteacher of Sacred Heart Catholic Voluntary Academy, Sue McManamin, said:
"The staff, governors, parents and pupils are thrilled to have been awarded £1000 in recognition of sustained pupil achievement. This achievement is a direct result of their continued hard work, commitment and dedication to what, at times, can be a challenging role. At the moment although there are several areas under consideration, we have not finalised what the money will be used for. However we will endeavour to use it in a manner which will ultimately enhance the educational provision and opportunities provided, for all the children who attend Sacred Heart."
Headteacher of New Road Primary School, Nan Oldfield, said:
"We are incredibly proud of the achievements of our pupils at New Road. This is as a result of hard working and motivated pupils, inspired and supported each day by committed and dedicated teaching and support staff who work tirelessly to improve the life chances and opportunities of our pupils. We have very high expectations for all our pupils whatever their background and our job is to ensure each and every child makes outstanding progress in all areas of school life during their time with us."
The schools are being encouraged to share their achievements with other schools so they can learn from their strengths and experience.