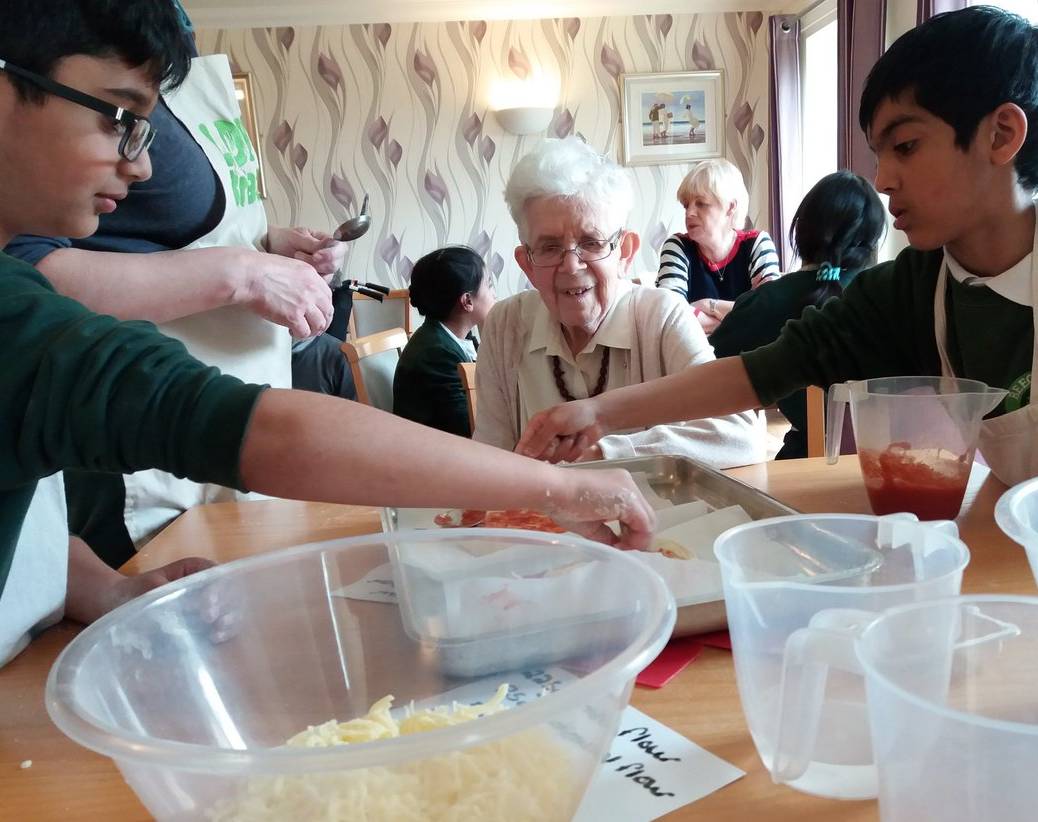 Calderdale Council's innovative work to tackle child obesity has been shortlisted for a prestigious national award.
The Council is a finalist in the Public Health Improvement category of The MJ Achievement Awards 2018.
It has created strong partnerships with organisations across Calderdale to seriously address the issue of poor nutrition when tackling child obesity.
Cllr Faisal Shoukat, Calderdale Council's Cabinet Member for Public Health and Inequalities, said:
"Obesity and poor nutrition have been a national problem for a number of years. We want Calderdale people to live healthier, happier, longer lives. Encouraging everyone to eat healthy and nutritious food is an important part of this. We are working with other organisations to make good food the easy choice for all residents."
Making healthy decisions from an early age is a great foundation for the rest of our lives, so educating children and young people is key.
Calderdale became one of the first areas to locally fund Food for Life – the Soil Association's national programme to support schools, early years settings, care homes and hospitals to embrace a healthy food culture.
Funded by the Council and Calderdale Clinical Commissioning Group, the programme has had great success locally. So far, 80% of schools have joined, with pupils growing their own produce, shaping menus and being twice as likely to eat five a day compared to non-Food for Life schools*. Connections have also been strengthened between school cooks and local farms, enabling schools to teach 'from farm to fork'.
The success of Food for Life in schools and the local funding has enabled the scheme to be extended to Calderdale Royal Hospital, care homes and early years settings, including nurseries. Calderdale and Huddersfield NHS Foundation Trust and the Council's Public Health service have helped to improve the healthiness of food for hospital patients and have created a fruit and veg stall at the hospital.
Calderdale is currently a pilot site for the Food for Life Better Care programme. Funded by the Big Lottery Fund, it supports older people to eat more healthily in care homes or at home. The work includes nutritional awareness training and cooking skills support for domiciliary care workers in Calderdale.
The journey towards a healthy food culture in Calderdale involves the Incredible Edible movement, which began in Todmorden 10 years ago and has now spread throughout the UK and the world. Incredible Edible has started the development of an edible 'corridor' of community food growing space from Todmorden to Halifax.
The great work on nutrition in Calderdale is supported by Active Calderdale – the Council's physical activity movement to help Calderdale become the most active borough in the north of England by 2021. Follow the conversation on Twitter: #ActiveCdale.
The MJ Achievement Awards ceremony takes place on Wednesday 27 June 2018.