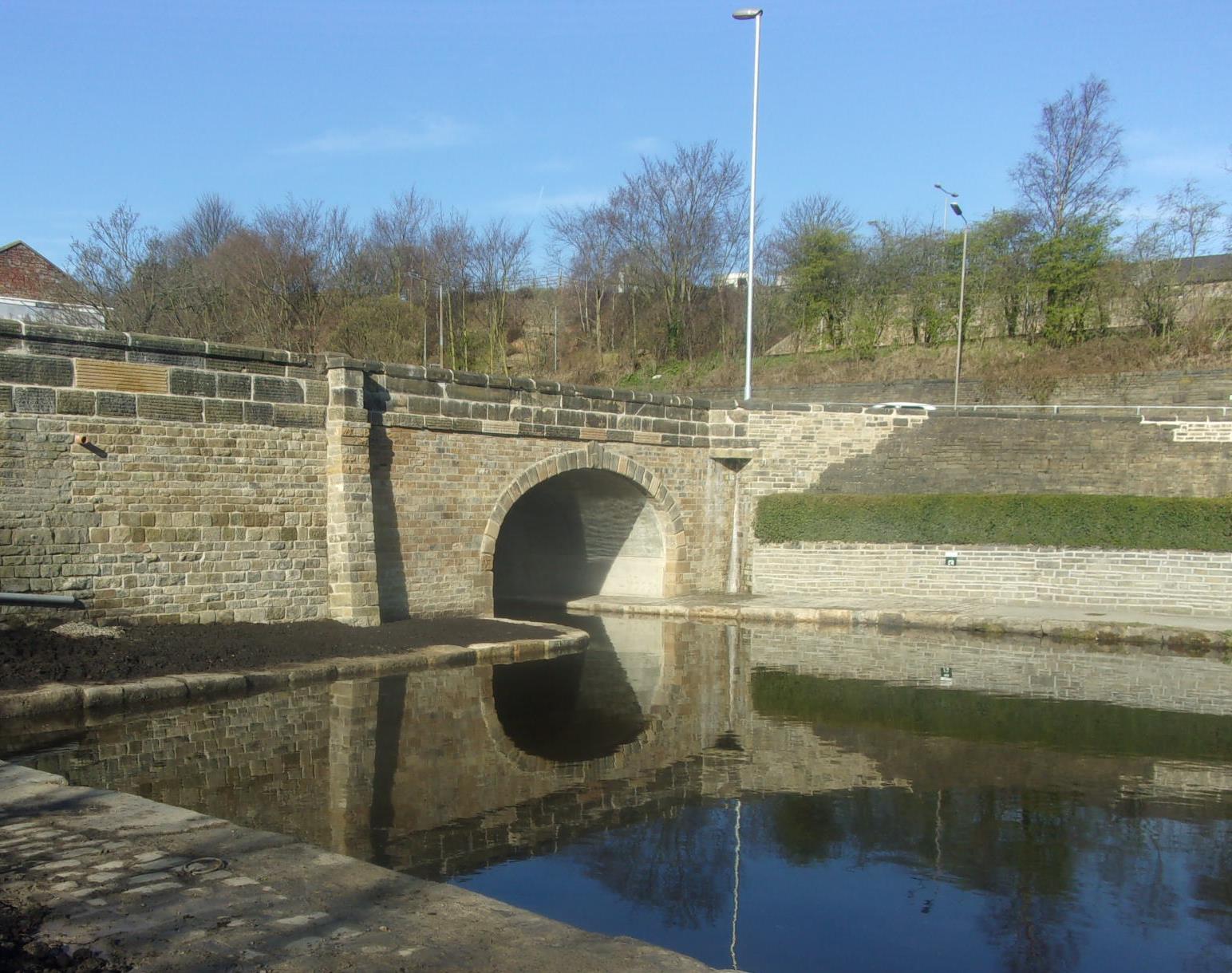 It's now almost a year since Elland Bridge reopened to traffic – a milestone in Calderdale's recovery from the Boxing Day floods. 
On 26 December 2015, Calderdale experienced an unprecedented flooding event. The scale of the flooding was overwhelming and along with damage to homes, businesses and schools, many roads and bridges were badly damaged or destroyed.
Over the last two years, 16 bridges that were damaged during the flooding have reopened. One of the most eagerly awaited events was the reopening of Elland Bridge, which opened to traffic in February 2017.
Calderdale Council worked with the Canal and River Trust to start the process of rebuilding Elland Bridge as quickly as possible after the 2015 floods. Every step was taken to keep the community as connected as possible, with temporary footbridges in place throughout.
Rebuilding the 1811, Grade II listed bridge was a very complex and careful process. For example, 28 major utility cables and pipes had to be redirected. To preserve the historic features, all of the original stone has been reused on the new bridge.
The work was financed through the Department for Transport flood recovery fund with £5.5 million financing the rebuild of Elland Bridge and the nearby Crowther Bridge, which also reopened last year.
Calderdale Council's Cabinet Member for Regeneration and Economic Development, Cllr Barry Collins, said:
"The damage caused by the floods was devastating for the whole of Calderdale, but the closure of Elland Bridge had an especial impact on the town of Elland.
"Reopening this bridge was a really important event for the borough and almost a year on we're delighted that communities are once again connected.
"This major route into Elland is being well used by cars and pedestrians and the tow path and canal is back open for boaters, canoeists, cyclists and walkers to enjoy."
Other significant works throughout 2017 included:
Repairs and reopening of Crowther Bridge, Cromwell Bottom
Repairs and reopening of Wilson Bridge, Copley
Damage repairs to Elland River Bridge
Repairs to a damaged wall on Huddersfield Road Bridge, Brighouse
Repair work to River Street Bridge, Hebden Bridge
Repairs to highway and wall at Stoodley Glen River Bridge, Eastwood
Repairs to damaged parapet on Stubbing River Bridge and major repairs to grade ll listed structure, Stubbing Canal Bridge, near Hebden Bridge
Replacement footbridge, Shibden Park, Shibden
Replacement of damaged parapets on Playing Fields footbridge, Sowerby Bridge
Damage repairs to Shaw Wood Road Bridge, Todmorden
Landslip highway repairs and new retaining wall A646 Falling Royd, Mytholmroyd
Major land stabilisation works at Scout Road, Mytholmroyd Since the floods, assessments have taken place on 344 highway structures and staff cleared debris from all structures along the River Calder and Calderdale canals.