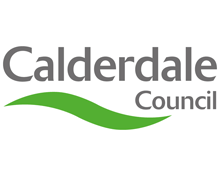 Calderdale Council has taken robust action to deal with defective drainage at the Casa Hotel and Restaurant in Brighouse.
Investigations have been underway to determine the cause of reported pollution within the watercourse at Freeman's Cut in Brighouse. The problem was found to be caused by defective drainage at the nearby Casa business.
Thorough investigation work, in liaison with the Environment Agency and Yorkshire Water, identified that the business was the sole cause of the issue and the Council has since been in regular discussions with the owner.
When these discussions resulted in no action, the Council immediately took the necessary steps involved in enforcement action to ensure the issue could be resolved.
The Council used the powers at its disposal and served a Community Protection Warning (CPW) – a written notice in accordance with Section 43 of the Anti-social Behaviour, Crime and Policing Act 2014. This directed Casa and its owner and/or manager to immediately stop certain activity. In this case, this was the use of any facility within the premises which causes foul water and waste to be discharged through an unconnected pipe. It also asked them to cap the pipe and remove the waste material.
In line with legislation allowing a reasonable amount of time for the owner to complete this work, this had to be carried out within five working days.
Following failure to comply with the CPW, the matter was escalated, resulting in a Community Protection Notice being served on the business on Wednesday 1 March. Further failure to comply within the necessary timescales meant that the Council had no choice but to take action to stop the pipe being used.
Work was planned to take place to cap the pipe and clear waste barrels from the land on Thursday 9 March, but this was delayed by the severe weather. The work was able to take place first thing on Monday 13 March, with the waste containers taken off site to a treatment plant.
The cost for all the work will be recovered from the business and legal discussions will continue. Council officers will continue to visit the site and further enforcement action will be taken.
Calderdale Council's Director for Public Services, Ian Day, said:
"We absolutely understand people's concern about this issue, and we share the same frustration that the problem has continued to occur.

"Once we were confident in locating the cause of the drainage issue, we were able to use all our enforcement power to ensure action was taken.

"We're pleased that the work to cap the pipe is now complete, preventing further issues in the immediate future, but we're disappointed that the business' failure to comply with legal notices has meant that we've had to use public money to correct this problem.

"A significant amount of work has gone into this case, and we'll continue to liaise with the Environment Agency and Yorkshire Water, work hard to pursue further enforcement action and ensure that a permanent solution is found. We'll also ensure that we're able to recover all of the Council costs related with this work."
ENDS