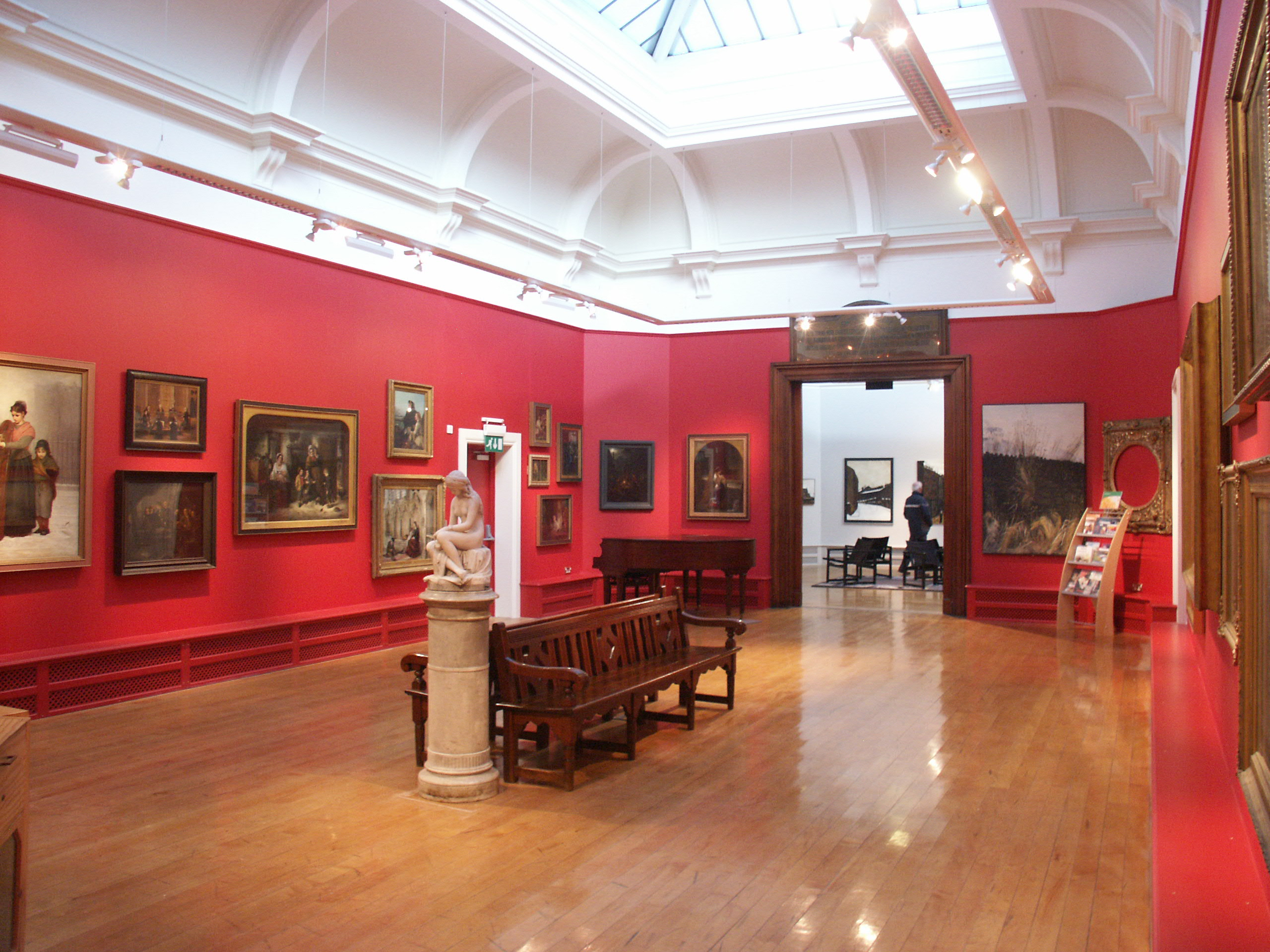 Visitors to Smith Art Gallery in Brighouse can now admire Calderdale's beautiful scenery without setting a foot outside, as their current exhibition celebrates scenic artworks of the Calderdale region. 
The 'Landscapes of the South Pennines' exhibition offers visitors the chance to see a selection of artworks depicting views of Calderdale. Together, these works show how the diversity of landscapes in the borough has inspired artists throughout the years. 
Featuring well-known artists such as John Holland, Peter Brook and Monica Clay, alongside more contemporary artists such as Frank Bentley and Kay Hobson, the exhibition demonstrates the variety and scope of Calderdale Museums' collections.  
The works on display are in a variety of mediums, and range from traditional rural scenery to more urban views, illustrating how industry has shaped the landscape of Calderdale. 
Calderdale Council's Cabinet Member for Communities, Cllr Steve Sweeney, said:
"We all know how beautiful the landscape of Calderdale is, so it's not surprising that so many artists have chosen to illustrate views around the borough. 

"The pieces in this exhibition not only highlight some of Calderdale's more famous landmarks like Stoodley Pike and the Piece Hall, but also views of simple cobbled streets, woodland and industrial areas, showing how inspiration can be found all over the borough. Viewing all the pieces together could make you see your local area in a completely different way." 
The free exhibition runs until Saturday 17 October and is open Monday and Friday 10am-5pm, Tuesday and Thursday 10am-4pm and Saturday 10am-3:30pm. Visit www.calderdale.gov.uk/museums for more information.