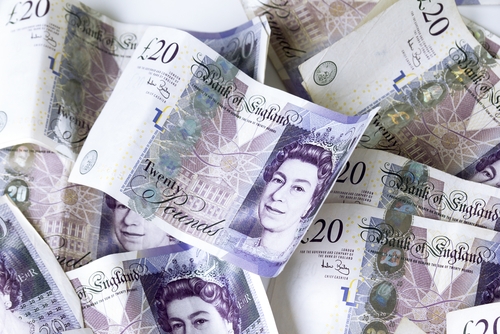 There's never been a more important time to offer your views on the best use of Calderdale's budget.  And next year, faced with ever declining funds, the Council is asking you to help decide which services are vital and must be protected at three open meetings in the borough.
Following on from Ambition Calderdale – a conversation about our future, the recent unique start to discussions on next year's budget for Calderdale, there will soon be an opportunity for you to give your views in person.
The initial event gave you the chance to give your comments on how the Calderdale budget is spent via social media and by posting your thoughts on the website. Now you have a chance to come and tell the Council what you think in person.
There will be three meetings held in the new year where you can give your opinion on how the budget is best spent, which Council services are important to you, which need to be maintained and also suggest innovative new initiatives that could be developed. Full details of the budget will be published on the website in mid January.
Calderdale Council's Leader, Cllr Tim Swift, said:
"We want to continue the conversation with residents about the Council's spending and the Council's priorities. These meetings are the next opportunity for people to give their views and for the Council to receive very useful feedback. I would like to encourage people to take time out to attend if they can and play a greater part in our decision making, offer comments and join in the Ambition for Calderdale debate.
"At the meetings we will be discussing how, despite budget restrictions, we can continue to support those who need it most; providing the same high level of service and protecting jobs."
You can join any one of the following public meetings. All meetings run from 7pm until 9pm, with doors opening at 6.30pm.
Thursday 16 January: Halifax Town Hall
Wednesday 29 January: Brighouse Civic Hall
Tuesday 4 February: Hebden Bridge Town Hall
Of course if you can't make it to the forums you can still take part in the Ambition Calderdale discussion on Twitter using the hashtag #AmbitionCalderdale.
Your views are all the more important at this time of a seriously declining Calderdale budget. Next year there will be less money for local services, less funds from Central Government and still more national priorities impacting on the delivery of local services. The Council has already had to make savings of £56m since 2010/11 but needs to increase these to £96m by 2016/17.
Yet, Calderdale Council is continuing to support the needs of residents and businesses through a progressive programme to drive out even greater savings while building ambitions for jobs and prosperity, our diverse communities and successful businesses, and also providing the best start for our children.
To have your say about how Calderdale ambitions can be achieved despite the declining budget, you can also email your comments to budget@calderdale.gov.uk
The Budget consultation closes on Monday 10 February.