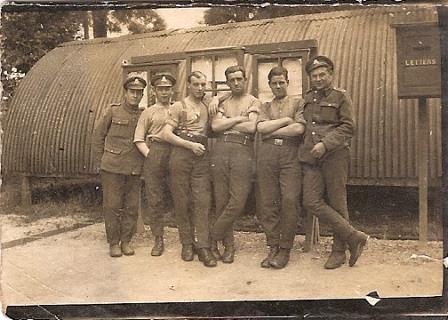 With just three months to go until the launch of the new exhibition at Bankfield Museum (Halifax) for the First World War centenary, we take a glimpse into the role of Angela Clare who is heading up the exciting project.
Since July 2013, Angela and the museum team have been busy getting the exhibition ready for its official opening on 2 August 2014. 'For King and Country' will commemorate Calderdale's wartime contribution and experiences, along with a series of events. Following a successful Heritage Lottery Fund (HLF) bid, the top floor gallery is being transformed to display a range of objects, images and archives exploring what life was like in the area 100 years ago. Much of the exhibition will be based on First World War stories that have been passed down to local people through the generations.
Calderdale Council created Angela's role of project officer as part of the HLF funding, to coordinate the exhibition and events with museum staff. She will oversee the project until December 2014.
Angela has played a major part in shaping the gallery refurbishment, which includes new display cases and brighter surroundings. One thing that stands out for Angela is the discovery of a huge dome window in the gallery ceiling, which had been covered up for years. The window will now remain uncovered, bringing more natural light and historic features to the gallery.
Angela has been delving into the history of the area and has used her research to create the information boards which people will see in the gallery. By talking to dozens of local people, Angela has gathered over 60 stories to include in the exhibition. She has also collected more than 200 objects and lots of archived information and images from the First World War, which will bring the memories to life for visitors.
Angela says she feels privileged to hear about the experiences of people in Calderdale 100 years ago.
"It's touching that families want to share their stories to remember people 100 years on – both those who were sadly killed and those who survived. We've had a range of stories including soldiers, sailors, nurses, munitions workers and conscientious objectors. With everyone now gone, these centenary years give us chance to record what we can now, so that stories and experiences aren't lost."
A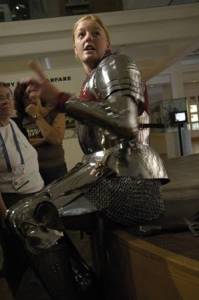 ngela previously worked for the Royal Armouries Museum in Leeds. She has significant experience of organising exhibitions and events and carrying out historical research. She has a keen interest in social history. She has previously worked with First World War family histories and archives and was keen to work on a project as part of the centenary, which will be marked throughout the country during the next four years.
Working on the exhibition has inspired Angela to look into her own family history and their involvement in the First World War. She says:
"I started by gathering what information I could from family members, including a selection of photographs and a Christmas card sent from my great-grandfather to his wife and daughter in 1918. I searched the 1911 Census to locate family members and Ancestry revealed which regiments they joined and when.
"My great-grandfather Thomas Henry Blythe was one of four brothers. They had moved down from Leeds to Peterborough by 1911 to work on the railways. They all went to war and survived, but tragedy struck in 1919 when Thomas' wife and daughter died of Spanish flu. Thomas later remarried in 1922. This was to my great-grandmother Hilda Macmann who was also originally from Leeds. She had served in the Women's Army Auxiliary Corps during the war. The couple had six children and the eldest was my grandad."
In addition to the exhibition on the top floor of Bankfield Museum, there will also be talks, tours and events, including the launch day on Saturday 2 August. Calderdale Council is also helping to promote other centenary events in the area.
To keep updated: