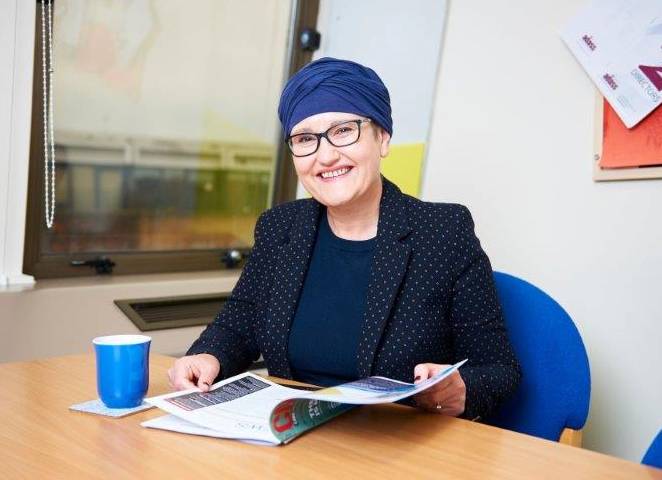 An expert panel will answer Calderdale residents' questions about protection against COVID-19 in a live online Q&A session this week.
On Thursday 21 October from 7pm, Calderdale Council is hosting the latest in its popular series of Q&A events on its Facebook page.
Deborah Harkins, the Council's Director of Public Health, will be joined on the panel by David Birkenhead, Executive Medical Director at Calderdale and Huddersfield NHS Foundation Trust; Dr Lisa Pickles, a local GP and Clinical Lead for Calderdale's COVID-19 Vaccination Programme; and Stuart Hillary, Headteacher at Park Lane Academy.
The theme of the event is how we can all continue to protect ourselves and our loved ones from COVID-19. The panellists will be answering questions about the COVID booster jab, vaccinations for children and young people and the winter flu jab.
Deborah Harkins, Calderdale Council's Director of Public Health, said:
"With COVID-19 being widespread in our communities and case rates higher than ever in Calderdale, we know that some local people may feel anxious as we head into the colder months.

"Our latest live online Q&A session will give people the opportunity to ask about how can we all get the best possible protection, including questions on the COVID vaccines and the flu jab. Along with my colleagues on the panel, we will address any concerns and give clear advice that you can trust.

"Due to lots of COVID cases in school-age children and young people at the moment, as half-term approaches we're encouraging families to be extra careful if they're helping out with childcare, especially if they are more vulnerable due to being older or having underlying health conditions.

"Please be vigilant – try not to be too close to each other, wash your hands often, keep windows open, avoid crowded places and get your vaccine booster when invited, particularly if you are more at risk from COVID-19."
The advice to do the five big things remains in place:
Give others space
Wear a face covering in high-risk places
Get tested and self-isolate if notified to do so
Mix outside or let air in
Get both doses of the vaccine if you are eligible, and the booster when available
Head to www.facebook.com/calderdale(external link) to tune in to the Q&A and to submit questions in the comments section during the broadcast. To set a reminder, visit www.facebook.com/36605341772/posts/10159004322571773/?d=n(external link)
The Council has previously hosted 11 live COVID-19 Q&A sessions on social media with panels of Calderdale experts, attracting over 70,000 combined views.
For up-to-date and reliable information about COVID-19, use trusted sources such as:
www.gov.uk/coronavirus(external link)
www.nhs.uk/coronavirus(external link)
www.calderdale.gov.uk/coronavirus