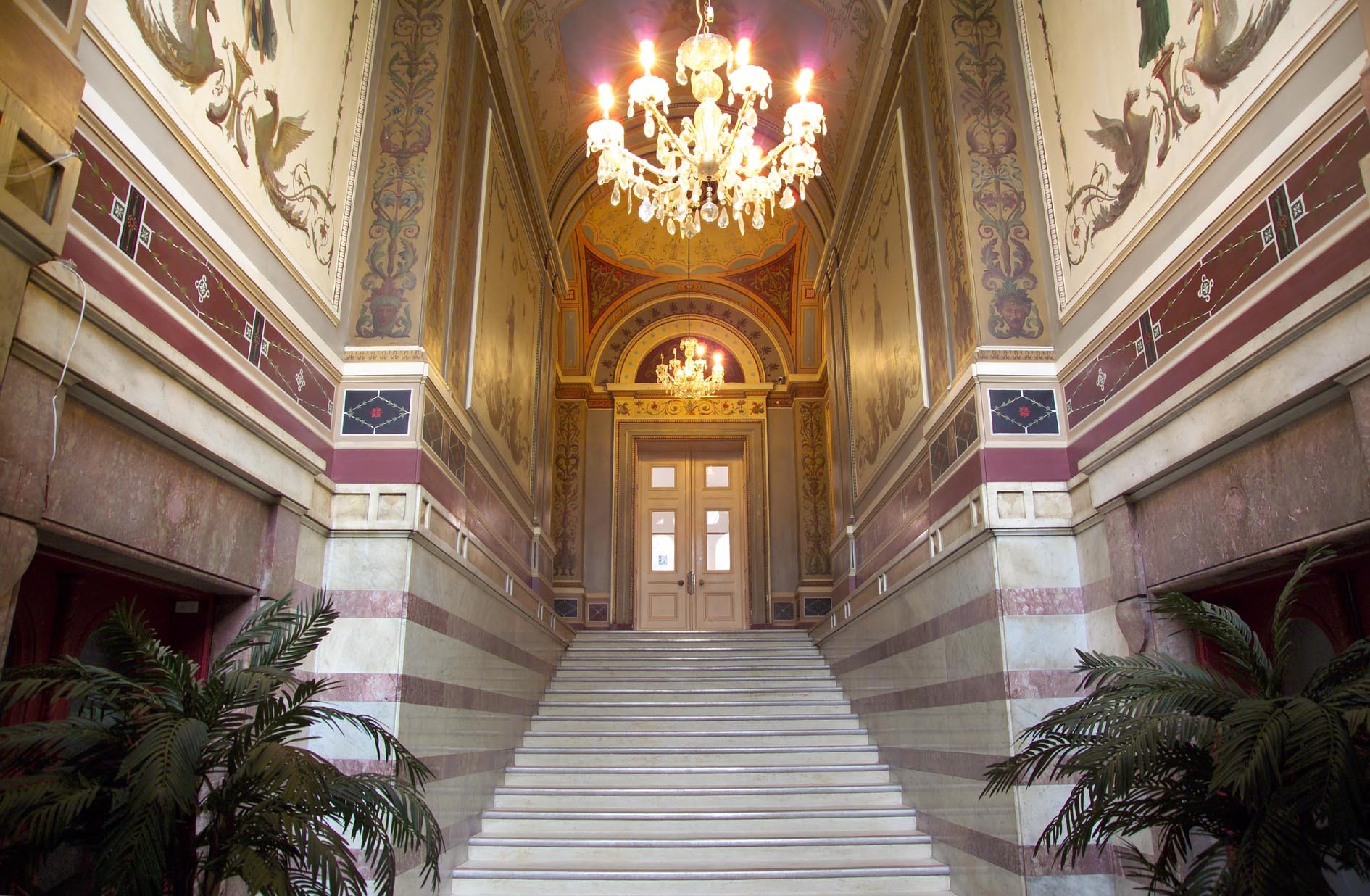 Sam Sweeney, Radio 2's Folk Musician of the Year (2015), is making a special appearance at Bankfield Museum as part of the programme of events remembering the First World War, commemorated in the award-winning For King and Country exhibition.  
On Saturday 17 March at 2pm, Sam, a member of the bands Bellowhead and Leveret, will be in the beautiful Oak Gallery at Bankfield Museum, for a special performance of talks accompanied by music.  
He will tell the fascinating story of how, several years ago, he purchased what he thought was a new violin from a shop in Oxford. Only when he got the instrument home did he find the internal markings, detailing that the violin was made by Richard S Howard in Leeds, in 1915. After further research by Sam's father, they found that Howard was killed in 1917 while serving with The Duke of Wellington's Regiment, leaving the instrument unfinished for nearly 100 years.  
Sam played Howard's fiddle in his successful touring show Made in the Great War, even travelling to Howard's grave in Belgium. Now, he and his father re-tell their story and that of the violin, in the fitting setting of the Duke of Wellington's Regimental Museum in Bankfield Museum. 
Calderdale Council's Cabinet Member for Communities and Neighbourhood Services, Cllr Susan Press, said: 
"It's wonderful that the award-winning musician, Sam Sweeney will be at Bankfield Museum telling the poignant story of a Duke of Wellington's Regiment soldier who never returned home from the First World War.  

"This story of Richard Howard is one that may never have been told if Sam Sweeney hadn't purchased that particular violin, and Bankfield Museum, the home of the Duke of Wellington's Regimental Museum feels like the perfect setting for what should be a stirring performance." 
Tickets for the event cost £5, with all proceeds from the performance being donated to the Regimental Museum Fund. Tickets are available to buy from Bankfield Museum or at https://www.eventbrite.co.uk/e/sam-sweenys-fiddle-tickets-40732571217(external link) (please note a 70 pence booking fee applies to tickets booked via Eventbrite.)
For more information visit https://museums.calderdale.gov.uk/whatson/events/sam-sweeneys-fiddle or for enquiries, email museums@calderdale.gov.uk