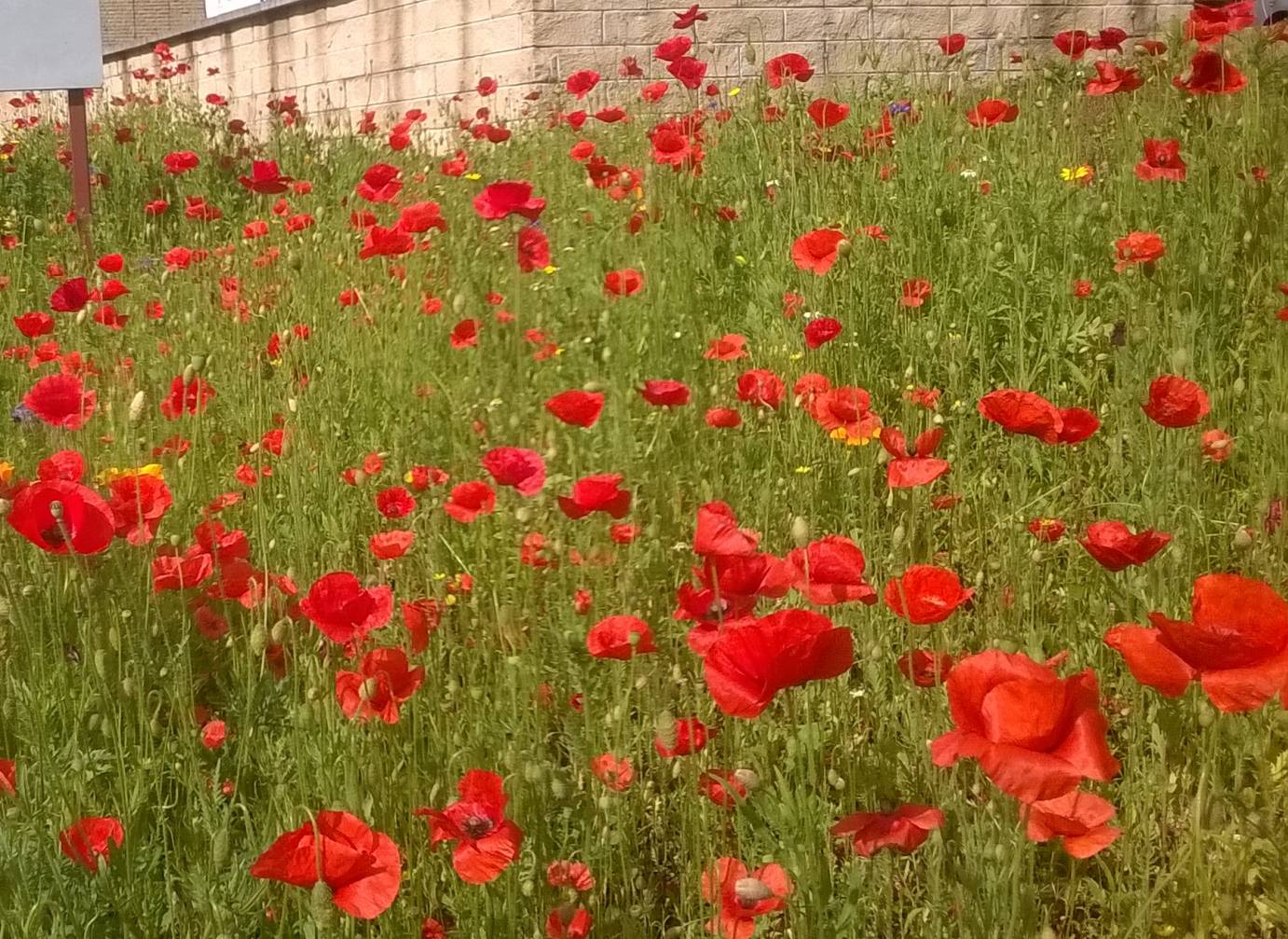 After a dry start to the summer, Calderdale Council's Corridors of Colour project is now really starting to bloom on verges and open spaces around the borough. 
This Council scheme showcases wildflowers in urban areas, improving the look and biodiversity of otherwise unused pieces of land. The project first began in 2006 on a small number of sites in Calderdale, but it has flourished into something much bigger. 
Wildflowers are now in full bloom in Brighouse around Wilkinson's car park; there are also sites at King George Memorial Park in Lightcliffe, Spring Street in Ripponden and Burdock Way in King Cross. 
Calderdale Council's Cabinet Member for Neighbourhoods and Communities, Cllr Susan Press, said: 
"The wildflower sites are starting to look beautiful and bring a lovely splash of colour to otherwise unused grass verges and park land.  

"The number of wildflowers in the UK has been declining for decades, so by reintroducing meadows to carefully chosen sites, we can help to reverse this trend and create beautiful areas for the local community and wildlife." 
Signage is also now in place at many of the sites, which give further details about the scheme and the impact that wildflower planting has on the population of butterflies, bees, pollinating bugs and birds. 
If you'd like more information about this, or any other aspect of Corridors of Colour, contact mark.dempsey@calderdale.gov.uk