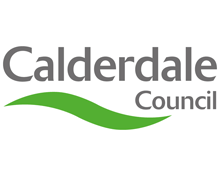 A farmer from Halifax who failed to comply with animal health legislation to reduce the risk of Foot and Mouth Disease has been fined £4000 and ordered to pay a further £2000 in costs.
Mr Simon John Tallis, age 47 of Newlands Road, Warley, Halifax appeared before Bradford and Keighley Magistrates Court on Friday 14 July. He pleaded guilty to two offences relating to breaches of legislation introduced to cut the risk of Foot and Mouth Disease and security of the food chain.
Officers from Calderdale Council and West Yorkshire Trading Standards entered Mr Tallis's farm on 19 October 2016 and found a large number of sandwiches containing meat products on site, along with equipment to feed the sandwiches to animals. Mr Tallis confirmed that he had been feeding the sandwiches to pigs on the farm.
It is illegal to feed meat, meat products, catering waste and kitchen scraps to farmed animals. This is to prevent the introduction and spread of potentially devastating animal diseases, such as Foot and Mouth Disease and African and Classical Swine Fever. These cause significant animal health and welfare problems and damage to the economy.
The most likely source of the Foot and Mouth Disease outbreak in 2001 was pigs being fed undercooked catering waste containing the virus which originated from outside the UK. The outbreak resulted in more than 10 million cattle and sheep being destroyed, with compensation running into many millions of pounds.
Catering waste means all waste food originating in restaurants, catering facilities and household kitchens. Due to the risk of cross-contamination, this includes vegetarian kitchens, where products of animal origin such as milk are used in food preparation.
Cllr Barry Collins, Calderdale Council's Cabinet Member for Regeneration and Economic Development, said:
"The sentence passed to Mr Tallis reflects the seriousness of the lack of care shown to his animals. Our Animal Health and Welfare Officer works hard with local farmers to ensure that this kind of incident rarely happens in our area.

"We urge local people to follow the legislation to help prevent potentially devastating animal diseases from being introduced and spread."