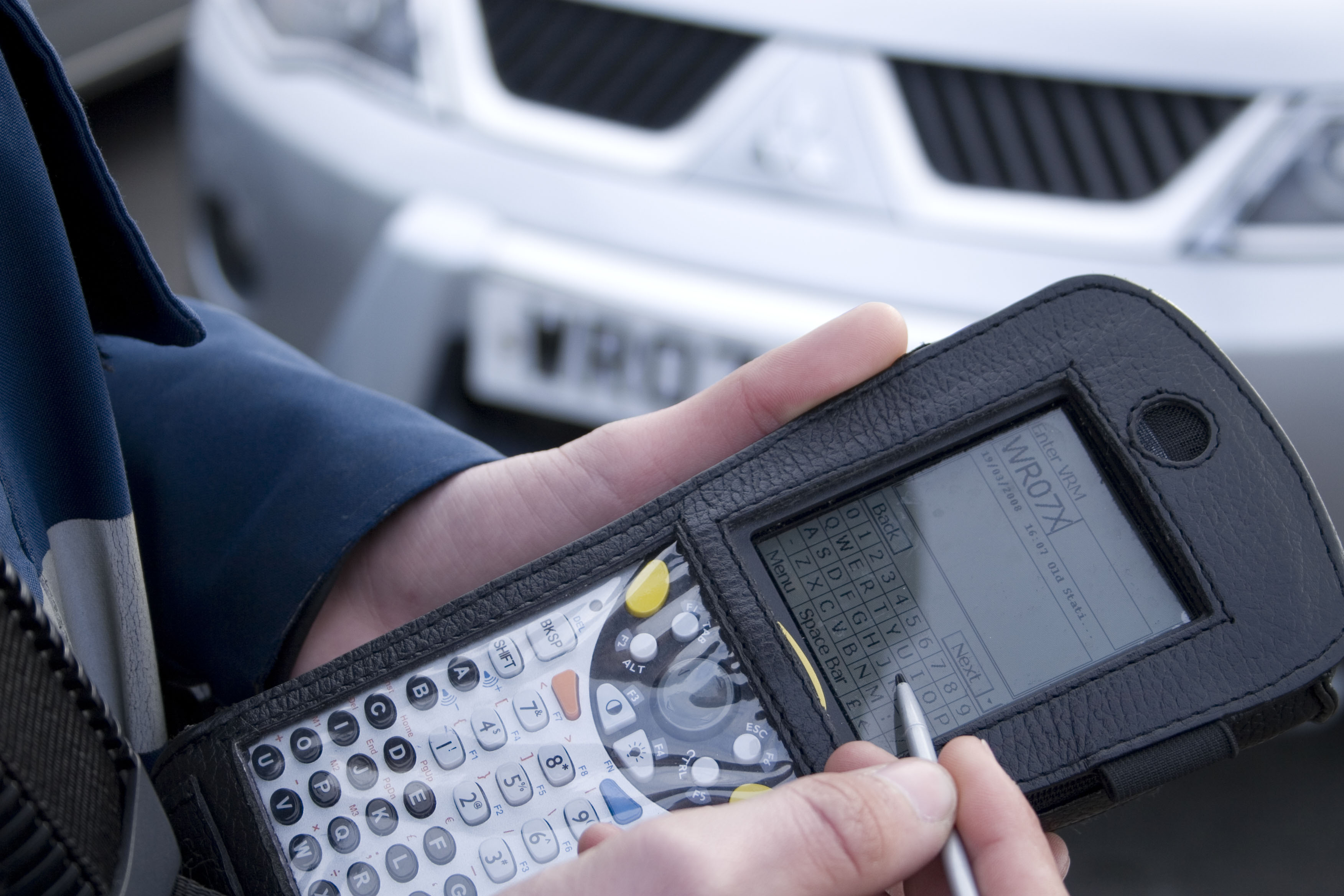 The theft of Blue Badges has risen by a quarter in the past 12 months and trebled since 2013, councils warn today.
More than two million disabled people use Blue Badges for free parking in pay and display bays and for up to three hours on yellow lines. In London, badge holders are exempt from the congestion charge saving them around £2,500 a year.
The Local Government Association, representing more than 370 councils across England and Wales, said thefts of Blue Badges went up from 1,620 in 2014 to 2,056 in 2015 – a rise of 26 per cent.
This increase marks a rise in thefts for the third year running with 656 recorded in 2013.
The LGA said councils continue to crackdown on dishonest motorists by prosecuting offenders and seizing Blue Badges suspected of being used illegally.
Fraudsters have increasingly been prosecuted by councils in the past year for using stolen or lost badges and using dead relative's badges in order to scam free parking to go shopping or travel to work.
The number of people caught abusing the scheme has almost trebled in five years with 985 successful council prosecutions in 2015 – up from 330 in 2010.
Cllr Martin Tett, LGA Transport spokesman, said:
"Thefts of Blue Badges is clearly a crime on the rise and it is alarming that incidents have trebled in just two years.
"Illegally using a Blue Badge is not a victimless crime. For disabled people, Blue Badges are a vital lifeline that helps them get out and about to visit shops or family and friends. Callous thieves and unscrupulous fraudsters using them illegally are robbing disabled people of this independence.
"Despite limited resources, councils continue to work hard to crackdown on this growing crime. More Blue Badge fraudsters than ever are being brought to justice by councils who will come down hard on drivers illegally using them.
"It is important to catch these criminals in the act. To help councils win the fight against Blue Badge fraud, residents must keep tipping us off about people they suspect are illegally using a badge, bearing in mind people's need for a badge might not be obvious."
CASE STUDIES
Calderdale Council approved a blue badge policy in February, detailing how they deal with fraud and misuse of blue badges. It is targeting blue badge misuse and has held an amnesty where people were able to return any invalid badges with no questions asked. A recent prosecution by the council saw a woman from Halifax fined for illegally displaying a blue badge belonging to her dead relative.
Six people have been successfully prosecuted for illegally using a family member's blue badge to park in Bath and ordered to pay a total of £6,402 in fines, costs and victim surcharges. Bath and North East Somerset Council has held an amnesty to give the chance for Blue Badge fraudsters to come clean. Anyone sending in their Blue Badge will not be prosecuted. The council has teamed up with Avon and Somerset Police to observe vehicles and challenge people suspected of illegally using badges.
Hampshire County Council has warned those fraudulently using disabled badges face a criminal record after they prosecuted six cases in just three months. Cases included the use of counterfeit ones as well as altering and using an expired badge belonging to someone who is now dead. Among the penalties handed out were 100 hours of community service, in addition to combined costs and fines, totalling over £2,500.
More than 50 drivers caught illegally using disabled parking permits, known as blue badges, have either been prosecuted, or are in the process of being prosecuted, by Ealing Council in the past 12 months. Council officers have been patrolling in the borough's town centres catching drivers red-handed.
A blue badge fraudster, who used her elderly grandmother's disability permit while she was asleep in her care home, has been hit with fines totalling £1,110 after a prosecution by Portsmouth Council.