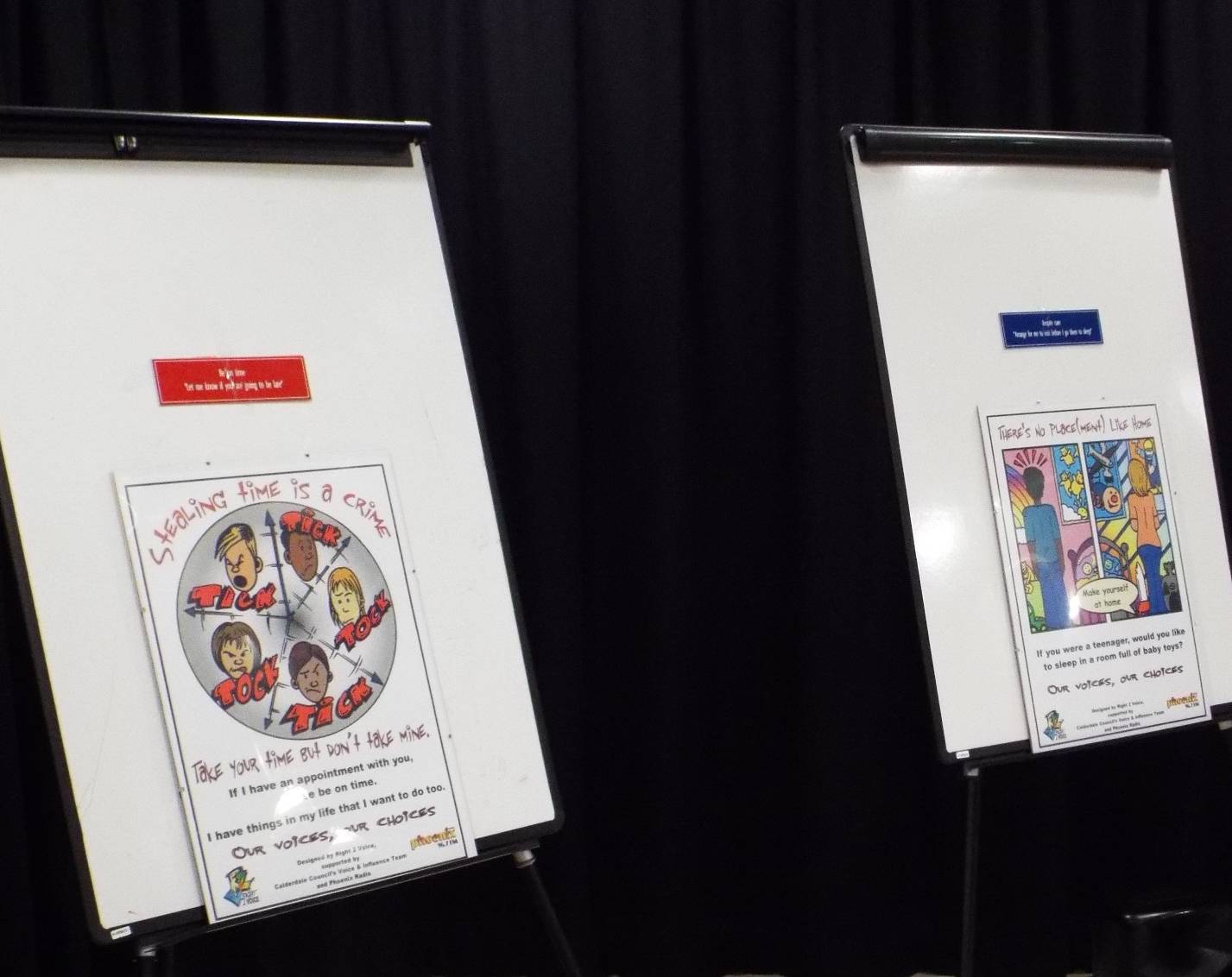 Young people in Calderdale have been taking part in a project aimed at giving them a stronger voice.
Children who are looked after and care leavers have created six posters accompanied with audio clips highlighting issues that are not only important to them, but all children looked after.
The posters were displayed at a launch event which was held at the Orangebox Young People's Centre in Halifax. Social workers and other professionals were invited to the launch to hear directly from the young people, and the posters and audio tracks will be used as part of a training tool for people who work with children and young people who are looked after.
This follows on from a project earlier this year, called 'If Walls Could Talk' in which young people decorated a meeting room in the Council's Northgate House building, expressing how they felt. Messages included feedback on what is going well, and areas where the young people feel that there is still room for improvement.
The powerful messages remain in the room to inspire staff and visitors to take on board the voices of the younger generations who are at the heart of much of the Council's work. 
The artwork created in the recent poster project focussed on six issues the young people wanted the Council and other partners to focus on.  Examples of the messages include "If I have an appointment with you please be on time – I have things in my life that I want to do too" and "judge us by our smile, not our file".
The posters will be on display in various Council buildings for staff and visitors to see and teams will be discussing how they can make sure the messages are taken seriously and acted upon.
Calderdale Council's Cabinet Member for Children and Young People's Services, Cllr Megan Swift, said:
"Seeing these posters and hearing from the young people who created them was a really powerful way for people to understand more what it's like to be a young person who is looked after, and the issues important to them.

"It's important we take their concerns on board and do all we can to address any issues they may have."