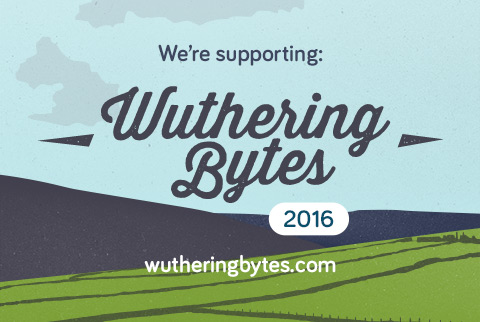 Calderdale Council is supporting the technology festival, Wuthering Bytes, as it returns to Hebden Bridge from September 2 – 11.
Wuthering Bytes is an annual festival that features a great line up of talks and workshops exploring the latest innovation in digital technology.
The Council is sponsoring the ten-day event, after successfully hosting three days of the festival last year.
This support extends the Council's track record of working with partners to develop initiatives that use digital technology in practical ways for the benefit of residents. This builds on the success of last year's Wuthering Bytes, and events such as #HacktheHome, organised to design bespoke adaptations to support independent living.
This year, speakers at the festival  include Channel 4 technology journalist Geoff White, engineer and BBC Robot Wars judge Dr Lucy Rogers, radio and TV producer Andy Finney; who helped to found the BBC Domesday Project, WordPress co-founder Mike Little and many more. 
Leeds Open Data Institute (ODI) will also be holding a workshop on Open Smart Cities on Tuesday 6 September, exploring how to apply technology, data science and innovation to the places we live.  
Calderdale is a founding member of the ODI and the Council's information webpage, Calderdale Dataworks is a partner of this innovative event. 
Calderdale Council's Cabinet Member for Business Change and Customer Service, Cllr Lisa Lambert, said: 
"I'm really pleased that we're able to sponsor the Wuthering Bytes festival this year and support this inventive festival in Hebden Bridge. 

"It was great that the Council was able to host events last year, and I'm sure this year's exciting line-up will provide a fascinating insight into the world of technology and inspiring innovation." 
Andrew Back, Wuthering Bytes co-founder, said: 
"Wuthering Bytes is a great opportunity to bring people together whether they're from a background in technology or simply have a burning curiosity. We wanted to create a melting pot where we bring together design, hardware, science, and tech, giving people a chance to share knowledge and swap ideas, while feeding them with insight and inspiration."
For more information about Wuthering Bytes, visit http://wutheringbytes.com/(external link). To find out more about Calderdale Dataworks, and access freely available data for Calderdale, visit http://dataworks.calderdale.gov.uk/