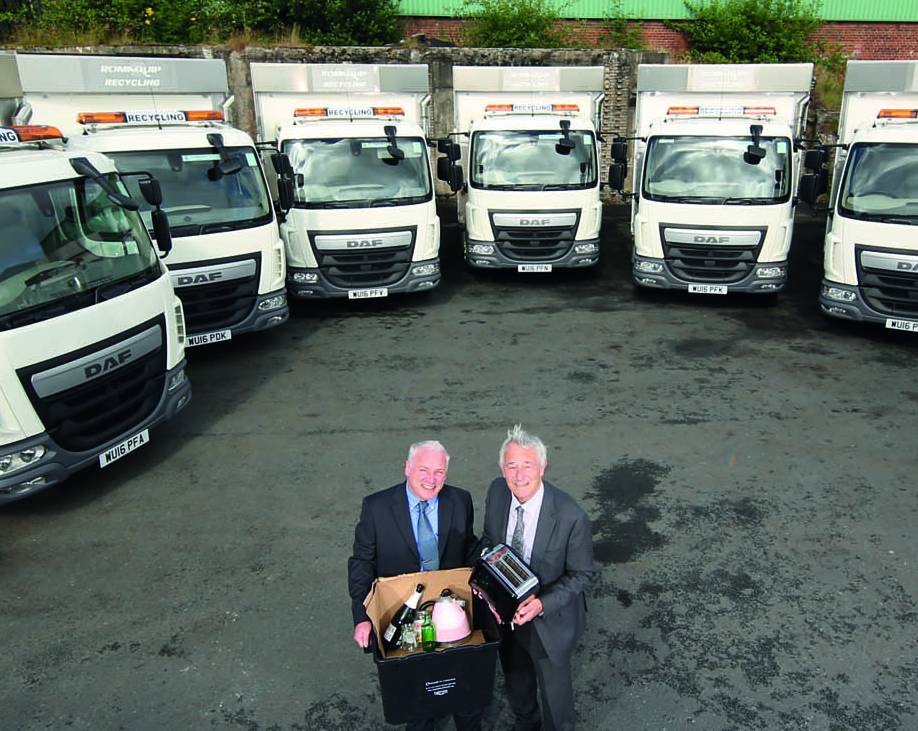 Calderdale Council and SUEZ recycling and recovery UK assure residents that they are doing everything they can to address any initial issues resulting from the launch of new waste and recycling services on 1 August 2016.
Lots of improvements to waste and recycling collections have been made, which will bring long-term benefits for Calderdale. To achieve these benefits, the collection day has changed for most of the 94,000 households.
Making such big and widespread changes is a huge operation, which can take time to implement and temporary disruption at first is not unusual.
Cllr Barry Collins, the Council's Cabinet Member for Regeneration and Economic Development, said:
"Since we introduced our new services, 98% of collections have been completed and residents are recycling more than ever before. In the first two weeks of August, 712 tonnes of items were collected for recycling, compared to 623 tonnes during the whole of July. The changes are all about making massive improvements across the entire service, to make things better for residents and to save money in the long-term."
The improvements made so far include:
Enabling people to recycle a much wider range of items at home.
Making collections more efficient.
Having vehicles in each ward of Calderdale at all times to deal with missed collections quickly.
Collecting garden waste from over 3000 homes.
Taking additional materials at household waste recycling centres, such as mattresses and carpets.
New compaction machines at recycling centres, which mean there is more room in skips, they are emptied less often and fewer vehicles need to be on site.
The Revive 're-use shop' at the Atlas Mill Road recycling centre in Brighouse opened on 11 August and is already full of items – many of which are brand new – which people no longer want but are suitable for other people to buy at bargain prices, proving that we can easily throw less away.
More improvements are on the way, including new in-vehicle technology to help make collections even more efficient and effective, such as a system to remind crews of homes that need assisted collections.  
Cllr Collins added:
"We know that there have been initial delays in some areas. We apologise to the residents affected and assure them that the issues are temporary, and over the next few weeks we hope to eliminate any disruptions completely. Extra crews are working evenings and weekends to ensure that materials are cleared, and we have additional support in our contact centre to deal with enquiries."
SUEZ is investigating any repeated missed collections so that action can be taken in time for each household's next scheduled collection.
The quickest and easiest way to report a missed collection is on the Council's website: www.calderdale.gov.uk/recycling
Whilst SUEZ has a fleet of bespoke vehicles built specifically for the Calderdale contract, able to access all types of properties in the borough, there have been a small number of properties that have experienced delays due to the wrong size of vehicle being scheduled to service their street. This has since been rectified, with the missed waste now collected and the correct size of vehicle scheduled for future collections.
For more information about the improved waste and recycling services, and to check your collection day, please visit www.calderdale.gov.uk/recycling