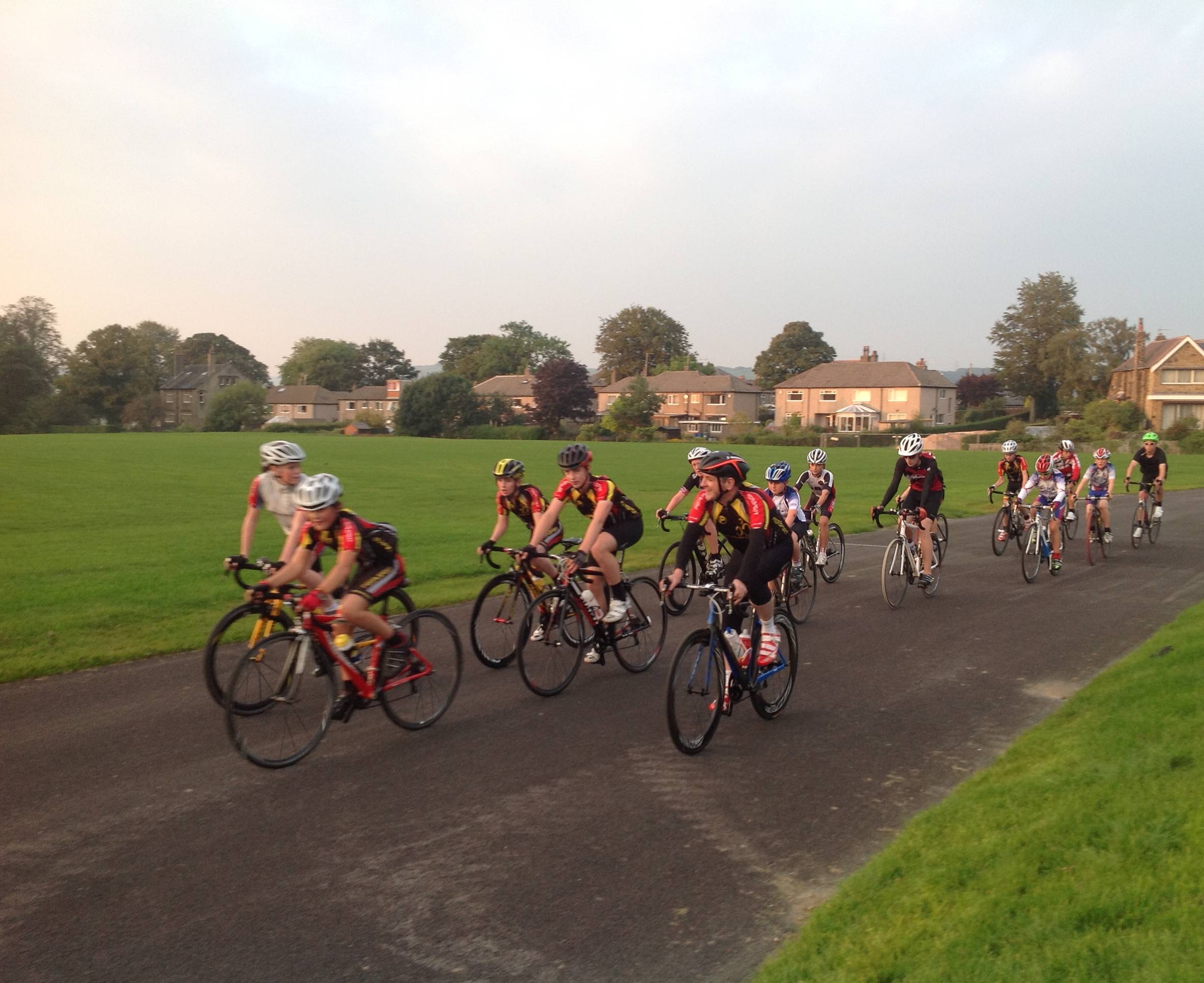 Press release from British Cycling and Calderdale Council
Gain two-wheeled skills, boost your confidence and make life-long friends with Breeze Network Calderdale. 
We're looking for women across the region to join us for our Brooksbank Breeze Rides on Saturday 29 August and Saturday 19 September. The free rides aim to equip new or returning cyclists with the confidence and skills to hop on their bikes for fun or as part of their daily commute. 
Run by British Cycling trained Breeze champions, each ride can involve up to 20 cyclists and women of all ages and abilities are invited to take part. Our friendly, female Breeze champions will be on hand with plenty of advice and cycling tips. 
The traffic-free route is comprised of a 750 metre tarmac road circuit and participants are welcome to do as few or as many laps as they like. It's all about gaining confidence on a bike and having fun with like-minded women. 
Helen Webster, British Cycling's Recreation Manager for Calderdale said: 
"This is a great opportunity for women who haven't been cycling recently or need to improve their skills to get some free advice and gain confidence cycling in a traffic-free environment. 

'Interest in cycling amongst women is really high but there are still so many more of us who could get on our bikes but don't feel confident. With a focus on fun and the social side of cycling at a pace to suit anyone, Breeze is a really easy way to get involved!"
Caroline Foreman, Breeze participant said: 
"It was just three or four miles at first but it felt amazing after not being out on a bike for so many years… I really couldn't believe what I'd been missing." 
Calderdale Council's Cabinet Member for Communities, Cllr Steve Sweeney, said: 
"Brooksbank is a fantastic facility for Calderdale with a dedicated cycle track that has a tarmac surface and is away from the road, making it ideal to gain your cycling confidence. 

"If you haven't been on a bike for some time or are nervous of riding on a road then the Brooksbank Breeze ride is an ideal way to ease back into cycling." 
British Cycling's Breeze is the biggest programme ever to get more women into riding bikes for fun. It's all about remembering what it's like to ride a bike with friends. Organised by female Breeze champions, the free rides are on local, accessible routes and in small groups. 
Registration for the Brooksbank Breeze Rides is now open at breezebikerides.com(external link) and women are encouraged to sign up fast as places are limited.